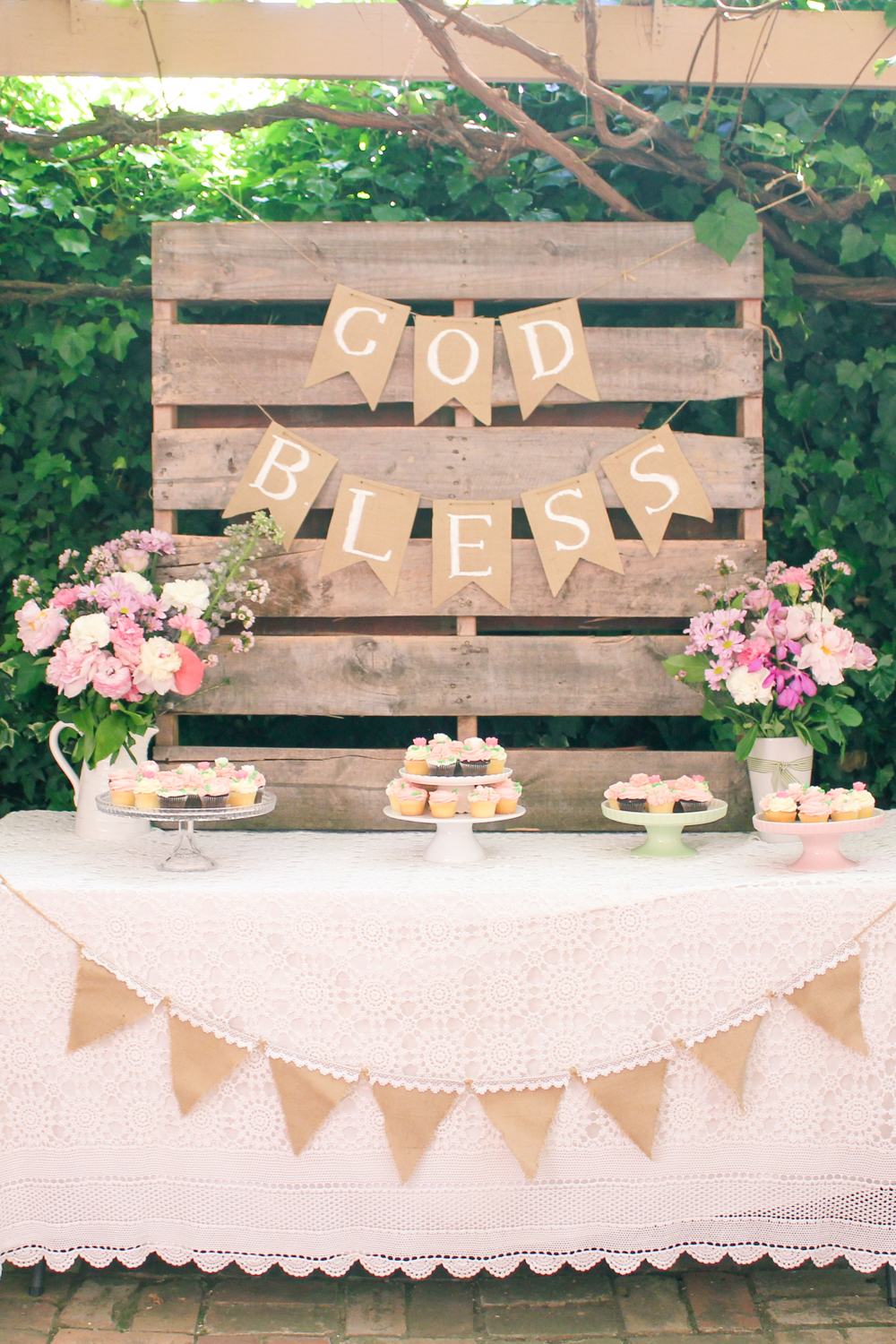 A few weeks ago we had baby Marci's dedication. This was our version of the typical baby ceremony that some parents might have such as a christening, baptism, baby naming ceremony or even a holy communion. For us it was a small gathering at home to thank God for our second little gift and to ask for help and guidance on our parenting journey (we sure need it). You know me though, I love any excuse for a bit of costume and ceremony.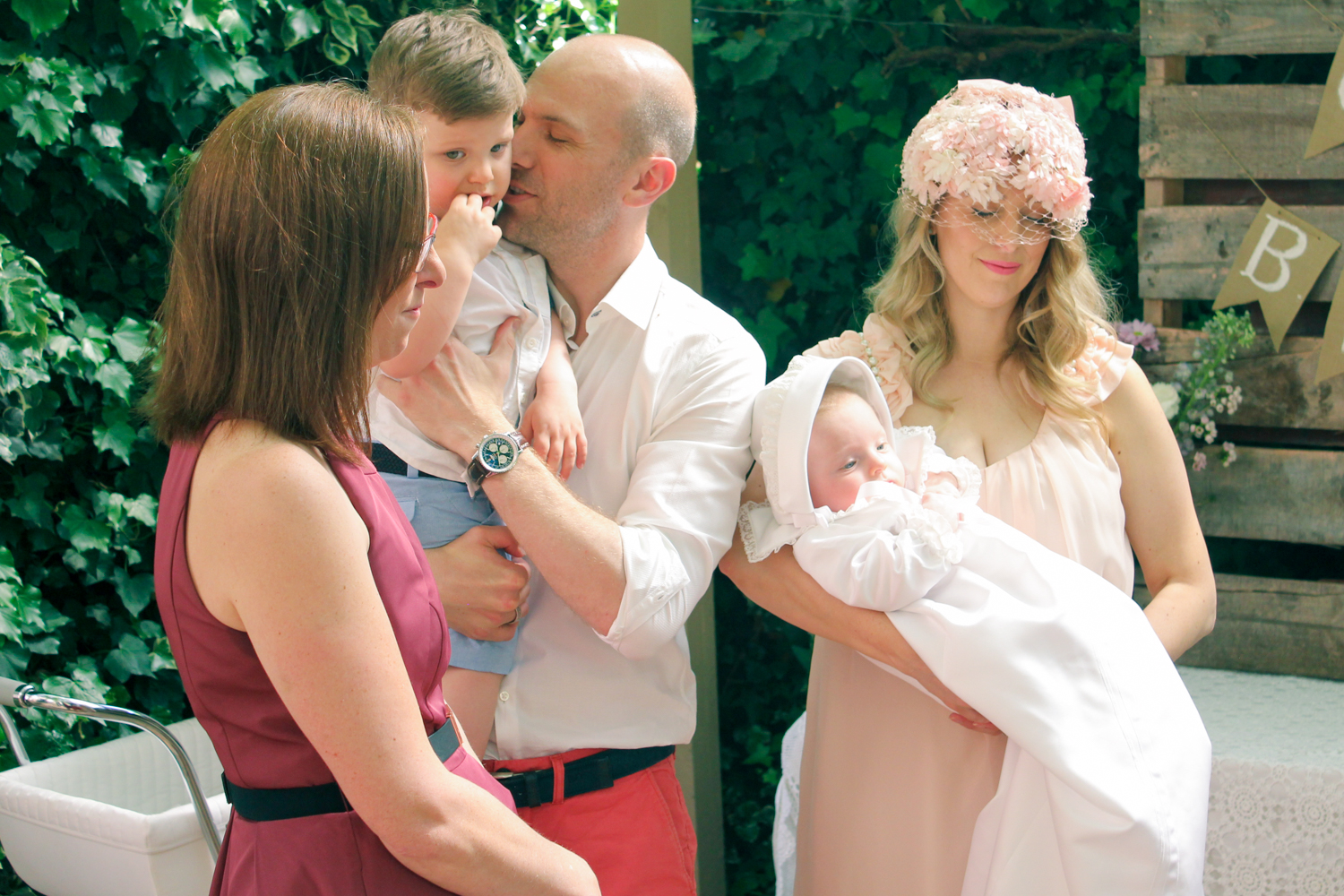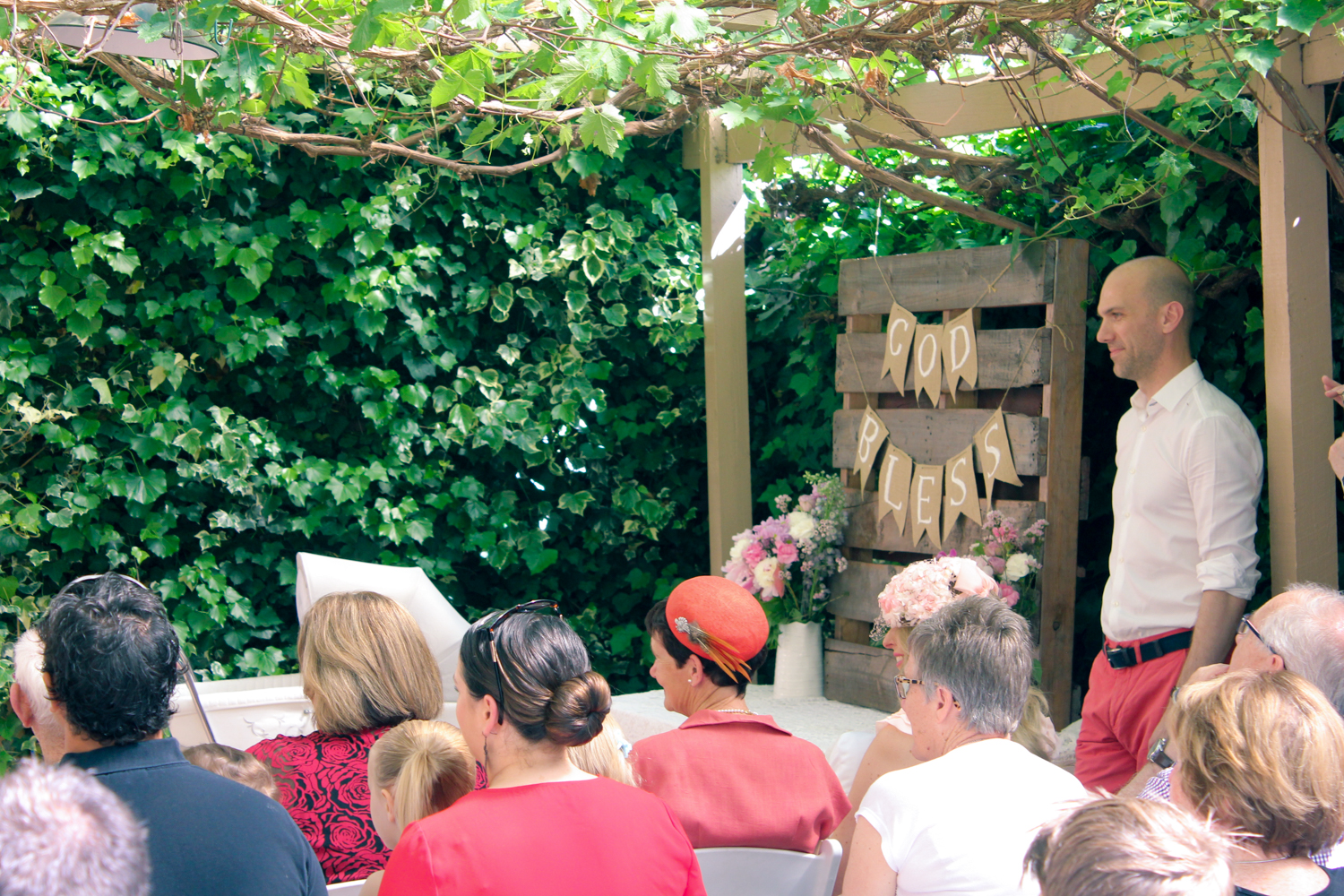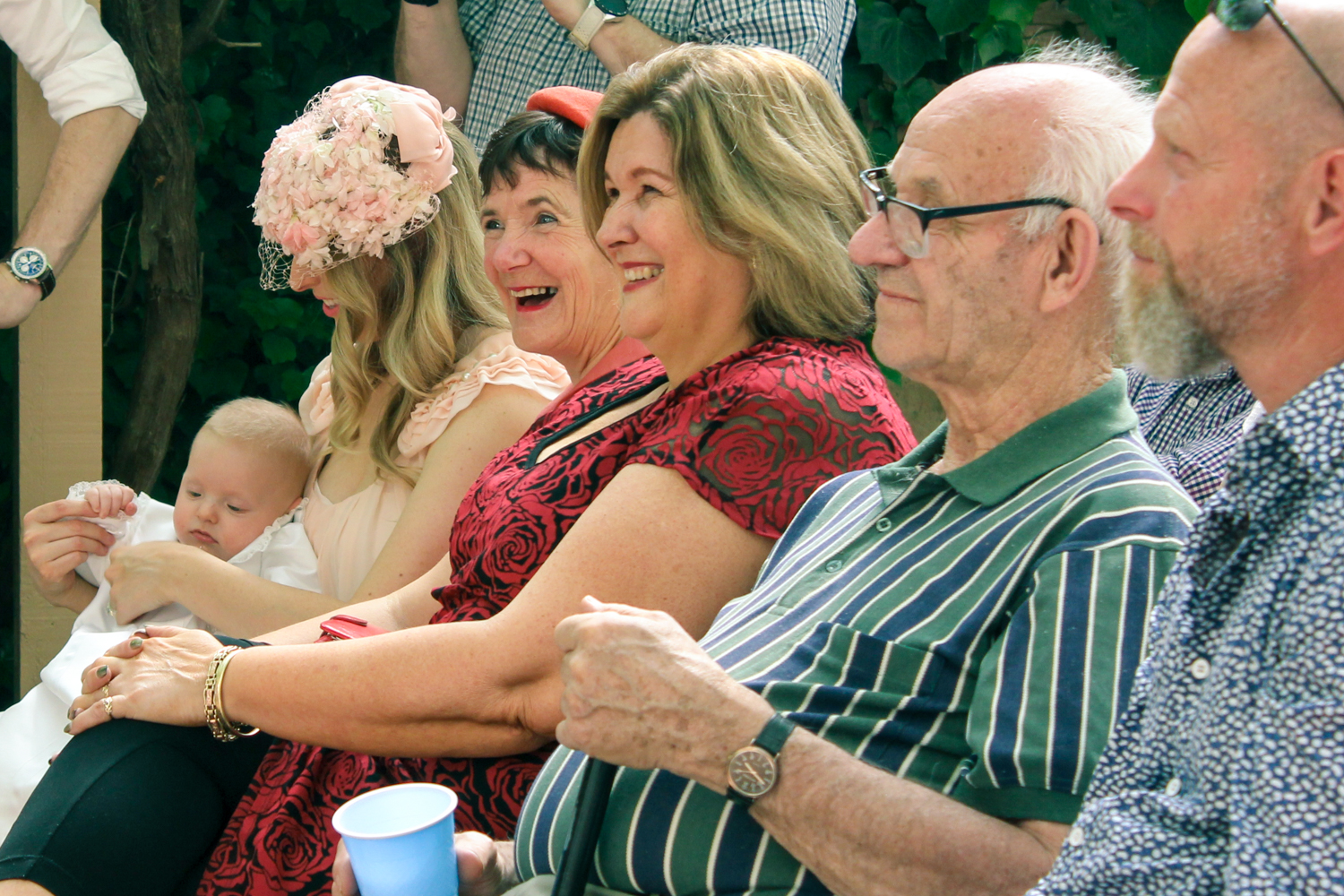 It was all a bit last minute as we've had so much happening at the moment that the date crept up on us a bit, which is probably a good thing as I didn't have time to do much in terms of planning. I love any chance to decorate and spent the morning hanging up bunting and painting the wooden pellet my Dad collected. It turned out to be a beautiful afternoon and a very special ceremony thanks to my dear friend who officiated the service. Bubba wore the same gown Roo had for his ceremony, which was made by my Aunt with the same fabric used for my twin sisters wedding gown.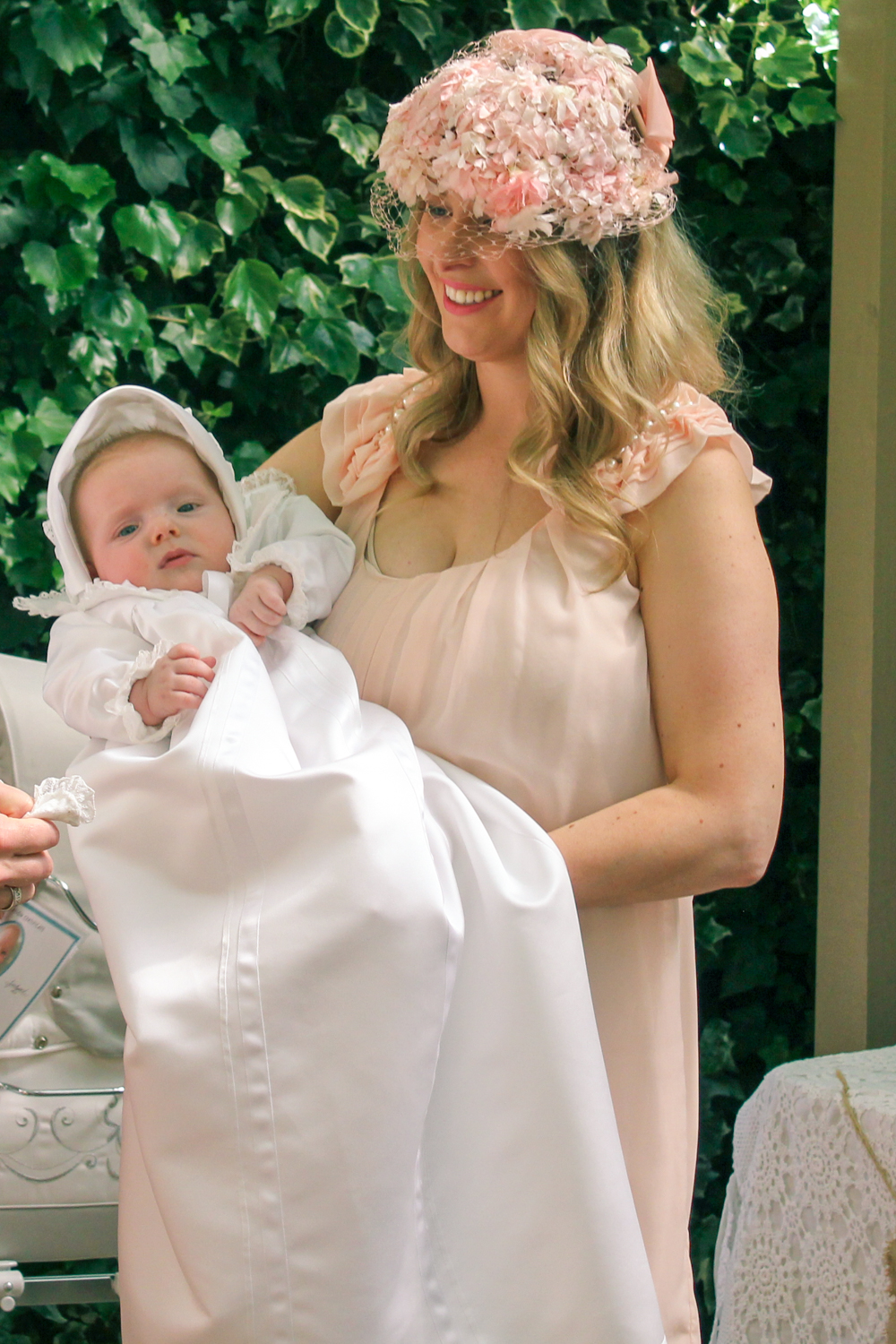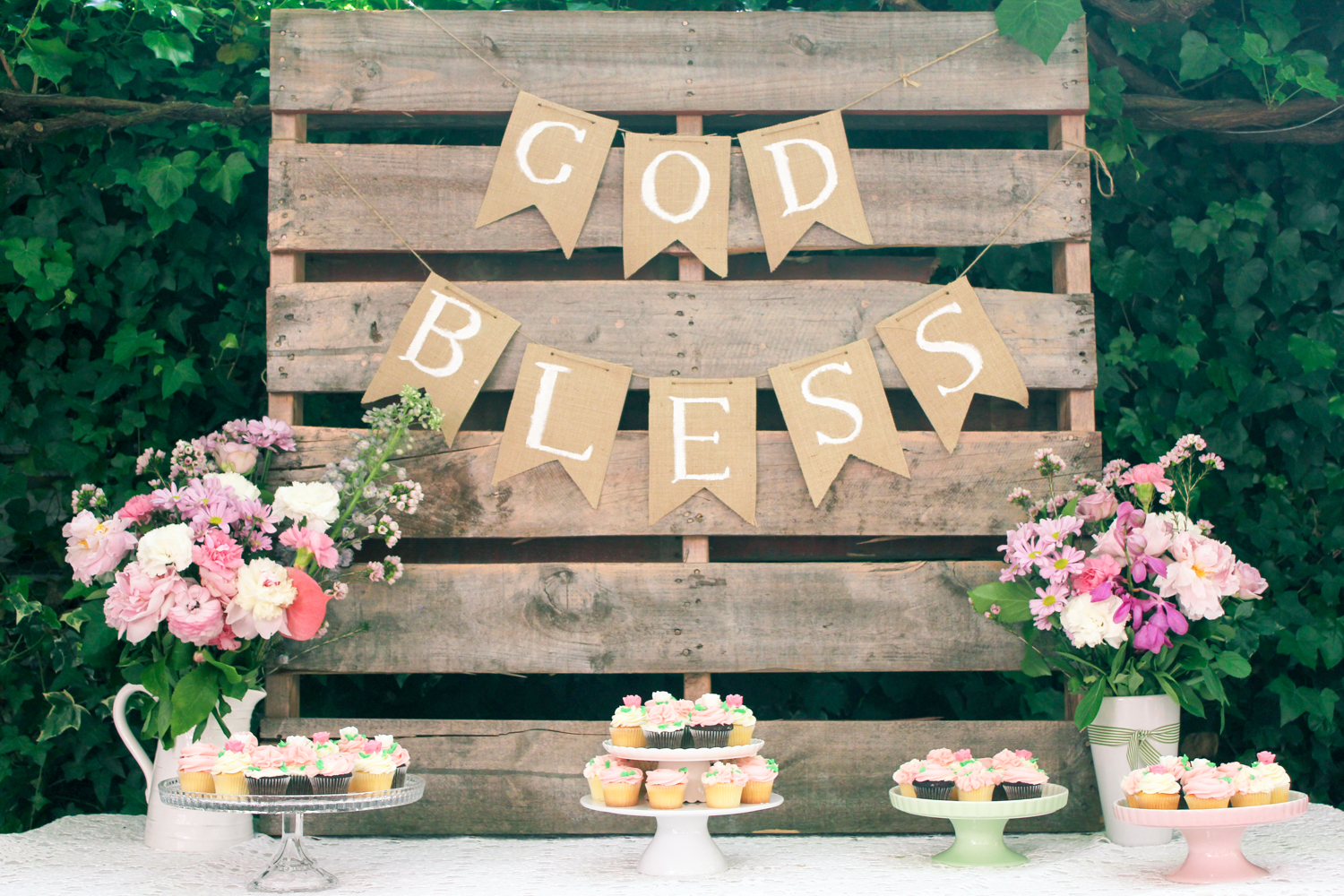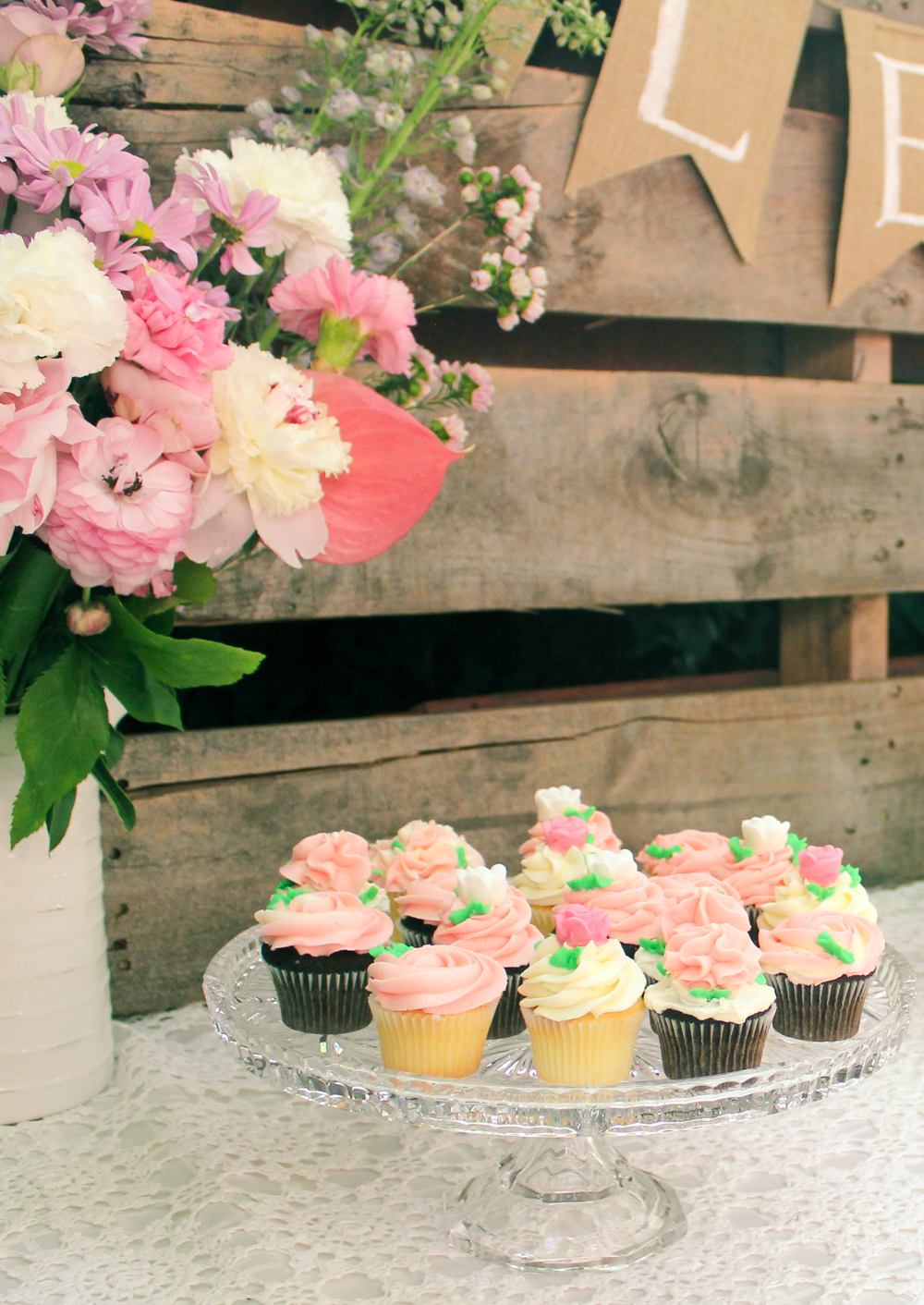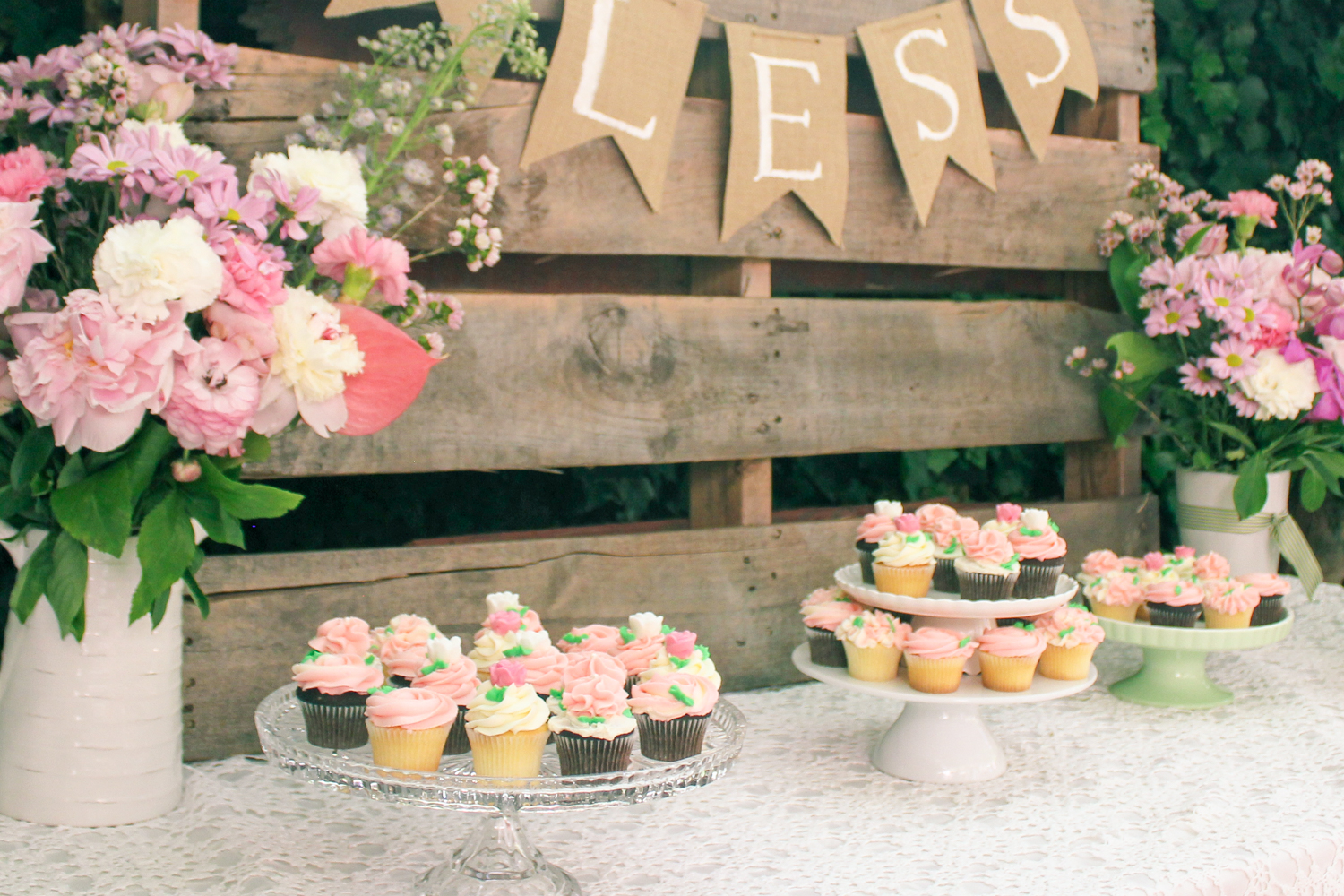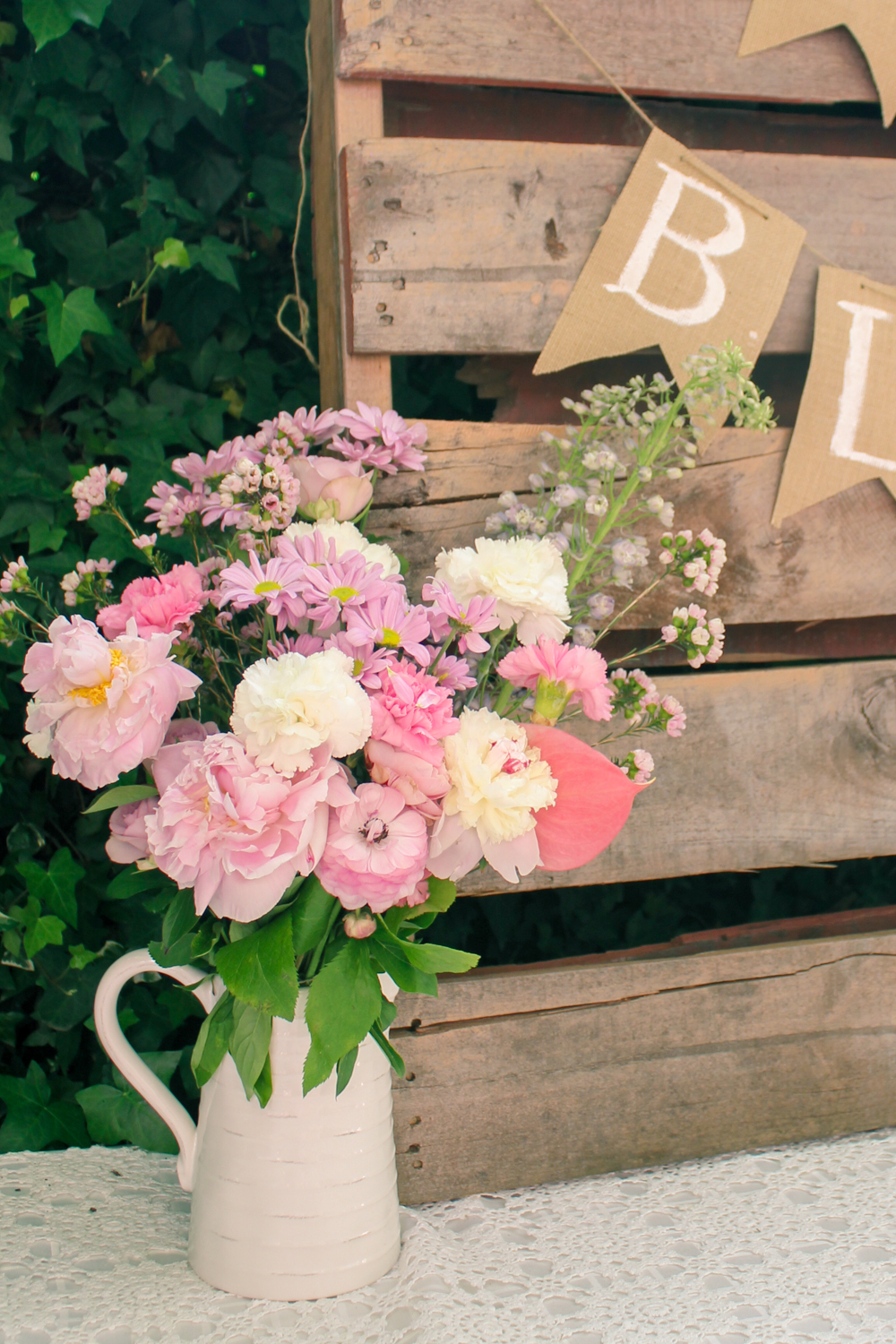 Styling Details 
Plain Bunting: the reject shop (reused from Roos first birthday)
Tablecloth: from my Aunt who bought it at the local auctions
Pellet: collected from the naturestrip (I'm pretty sure it was free to good home!!) and painted with leftover spray-paint from Roos birthday.
God Bless Bunting: Cut from hessian sheets from spotlight and painted with white pain (also from Spotlight)
Cupcakes: The Little Cupcake Ballarat
Flowers: Plain bunches purchased from the local flower market, then mixed and placed in a jug.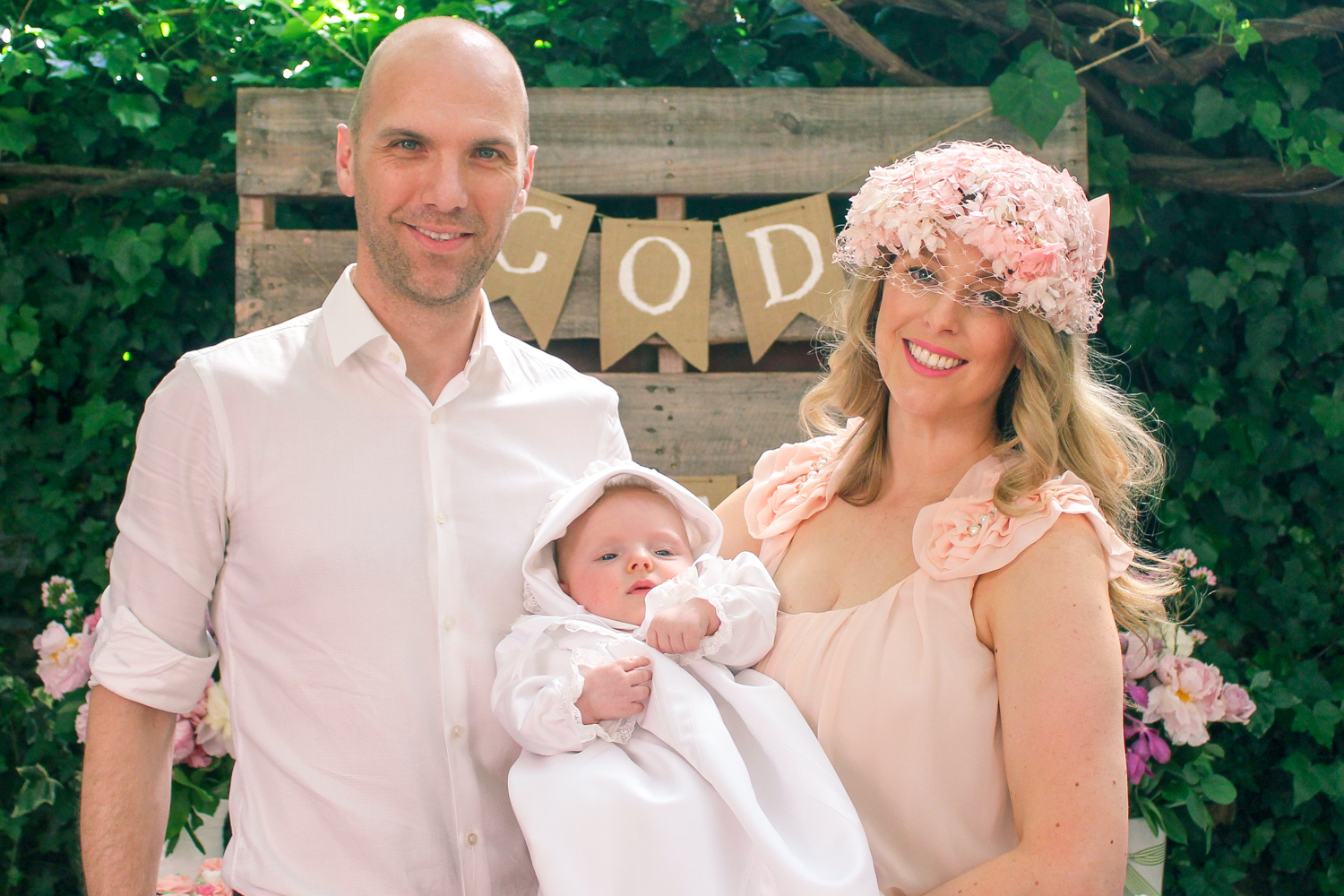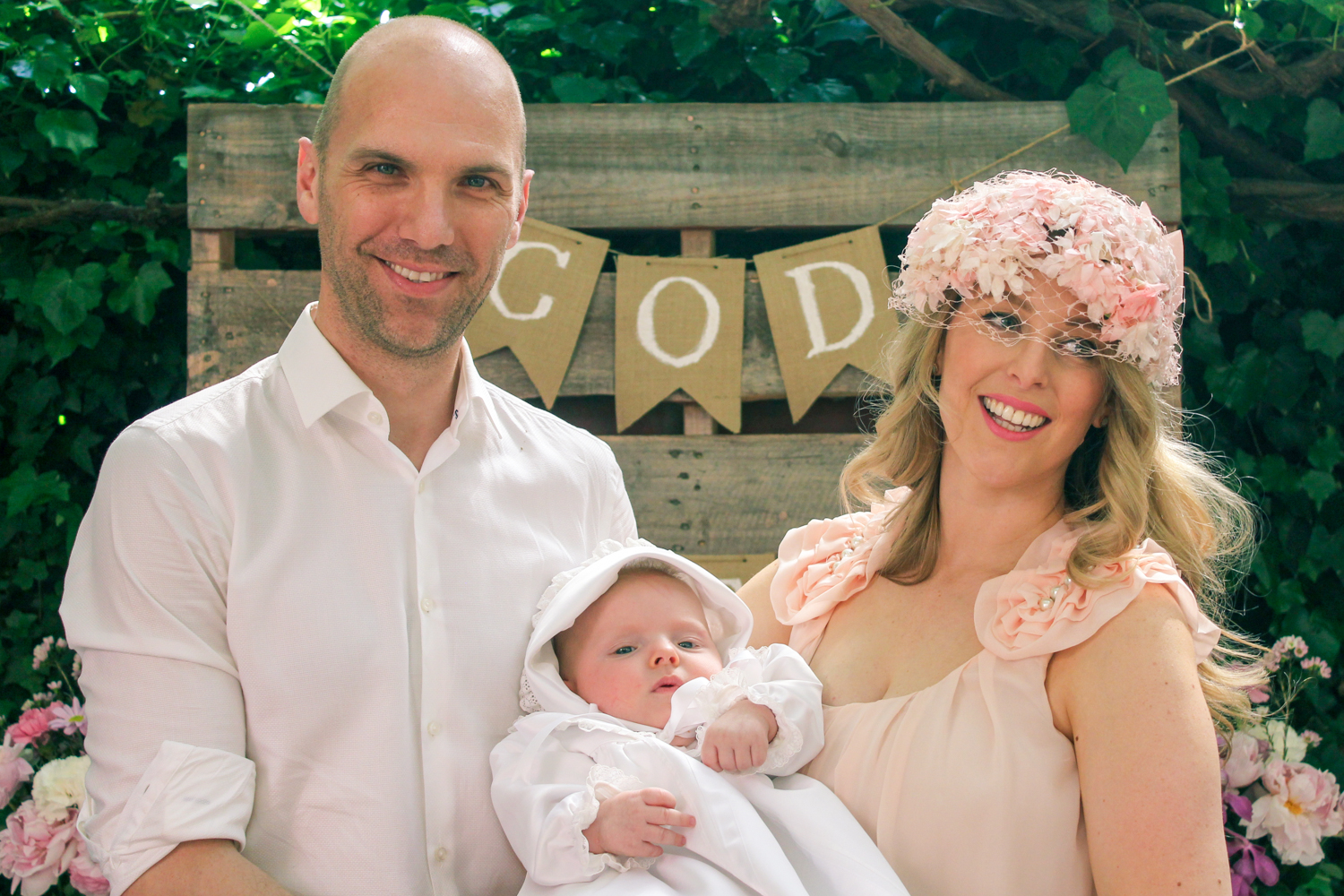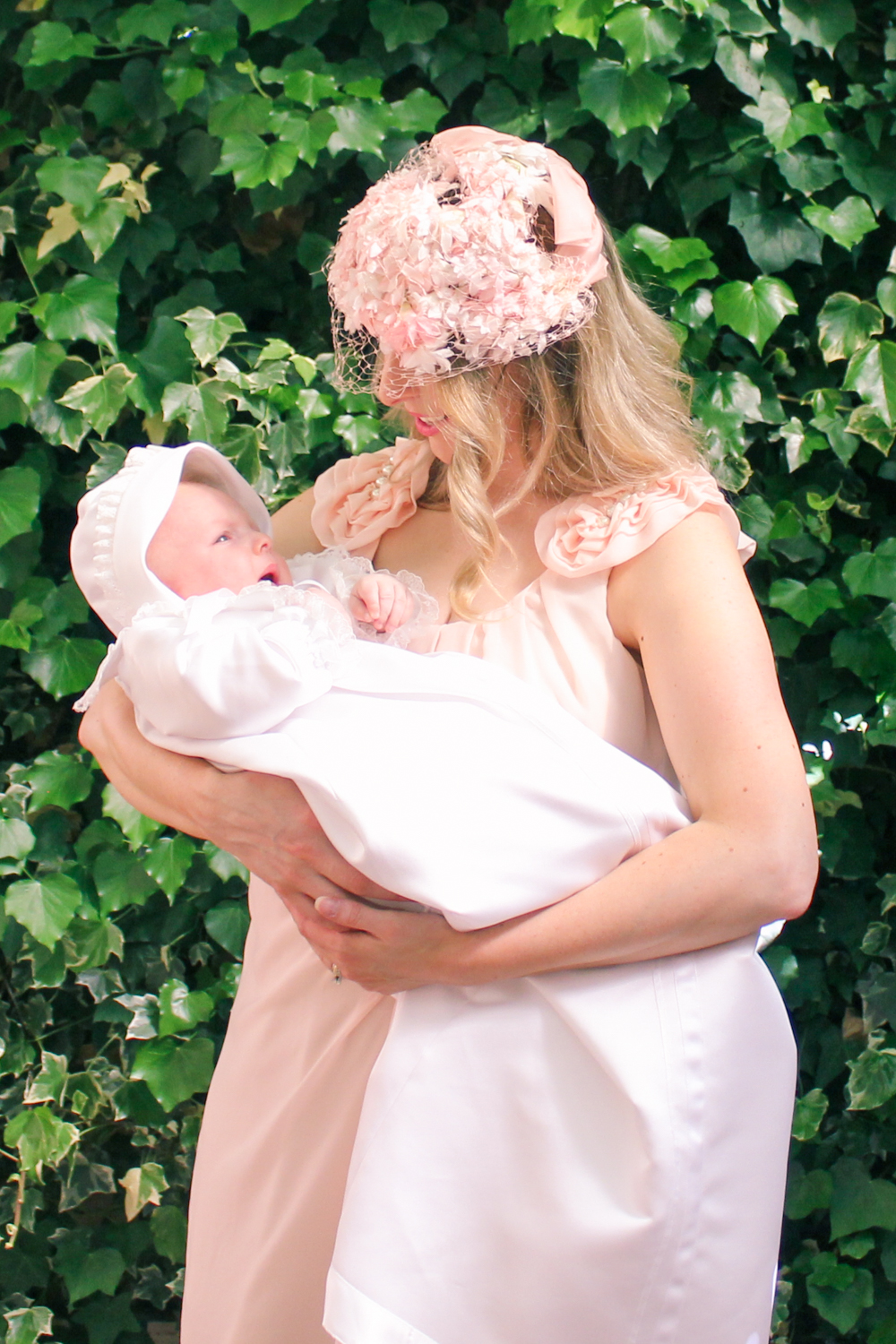 Shop the look