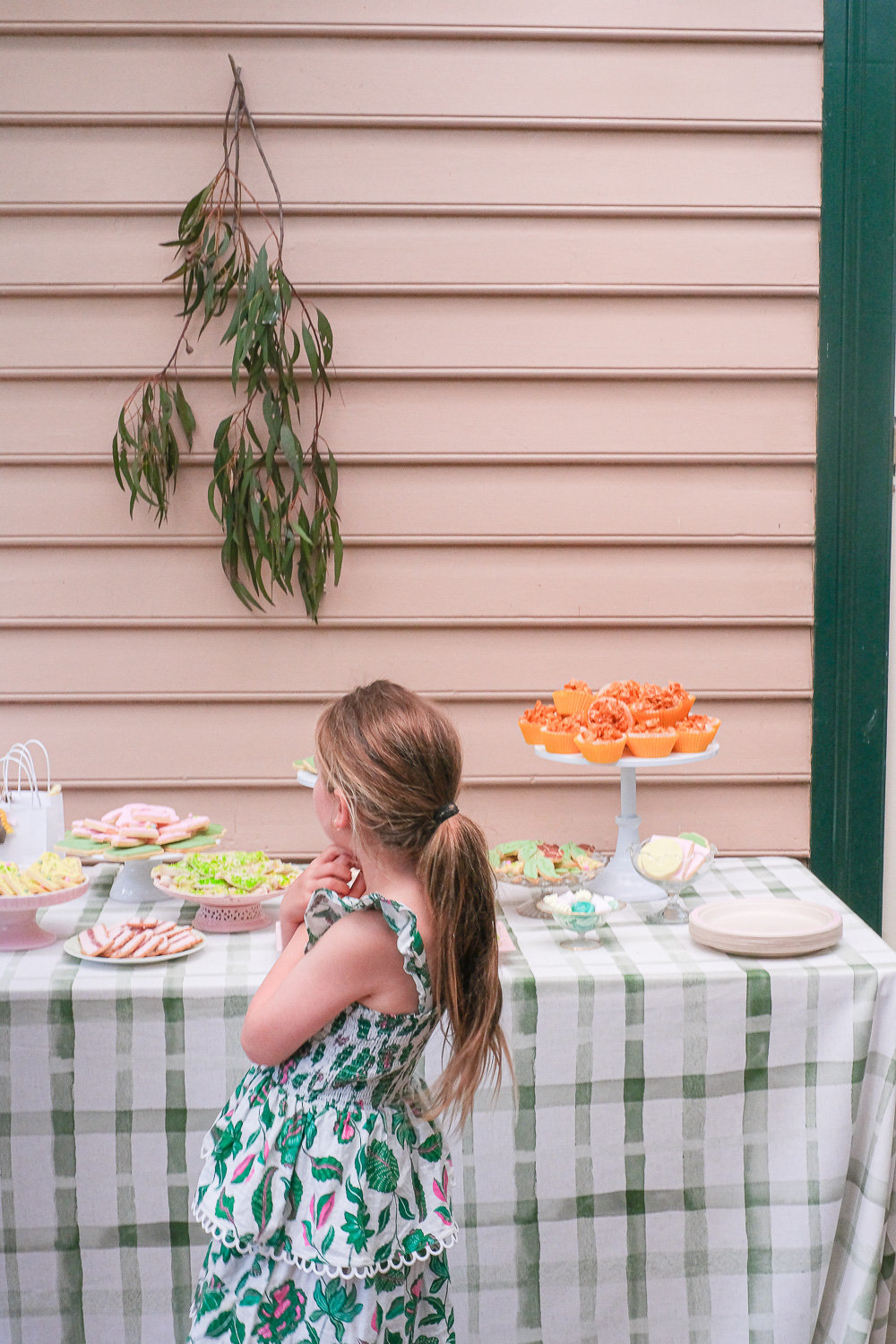 All this spring weather and blossoming wattle trees has inspired me to share Ada's birthday from earlier this year. 
We decided to have party since she missed having a first birthday due to covid restrictions (oh and mummy being so exhausted!)
Snuggle Pot and Cuddle Pie was our party theme based on the books by May Gibbs. First published in 1918 the book is a classic in Australian Children's Literature and it seemed fitting since Ada is often referred to lovingly as cuddle pie by my mum.
The Adventures of Snuggle Pot and Cuddlepie book was my mums when she was a little girl. It was gifted to her from my Pa because as a chid his own mother had read it to him. The illustrations are adorable and were the inspiration for hand painted plates my own Nanny made me as a child to eat dippy eggs and soldiers.
I ended up making both the cake and the cookies myself as well as enjoying the creative process of decorating, although I'm unsure how I found the time or the energy!
Of course I couldn't resist dressing Ada as a little wattle baby and even managed to find a cute flower hat for Jett on Facebook marketplace. Given the Australian theme, the party wasn't complete without some classic Aussie party food with iced vo-vo's, honey joys, and fairy bread.
If I missed any details or you have any questions leave a comment!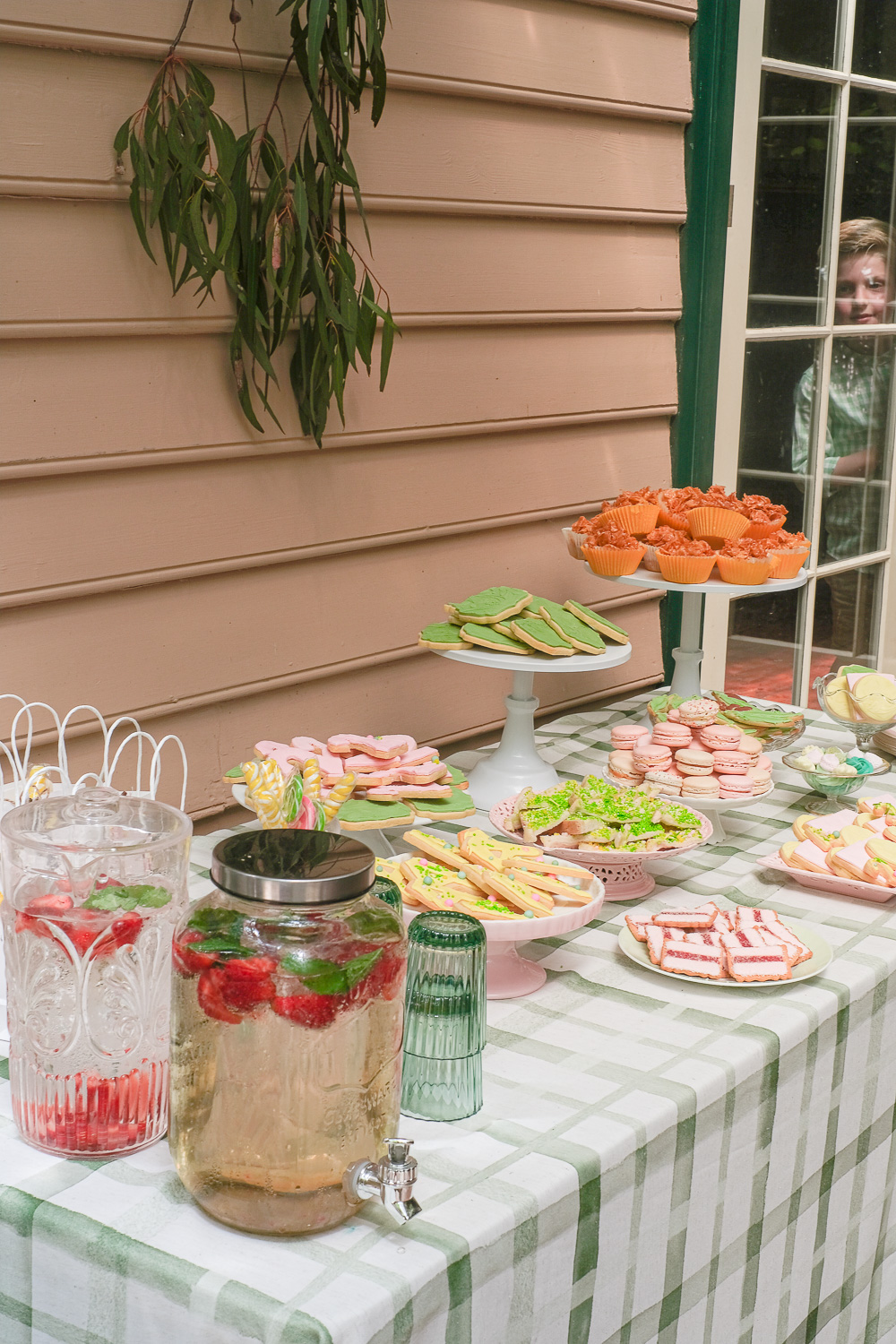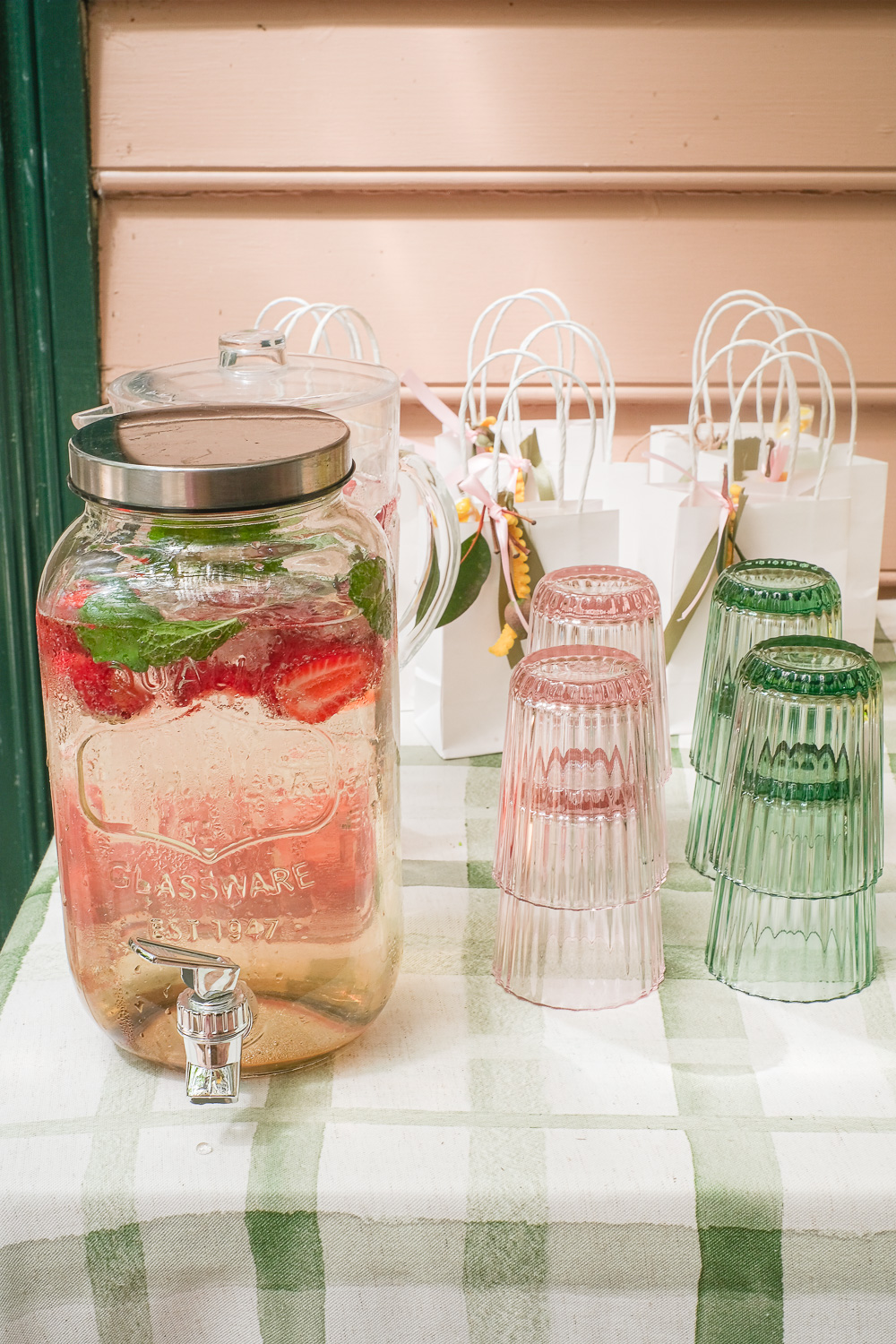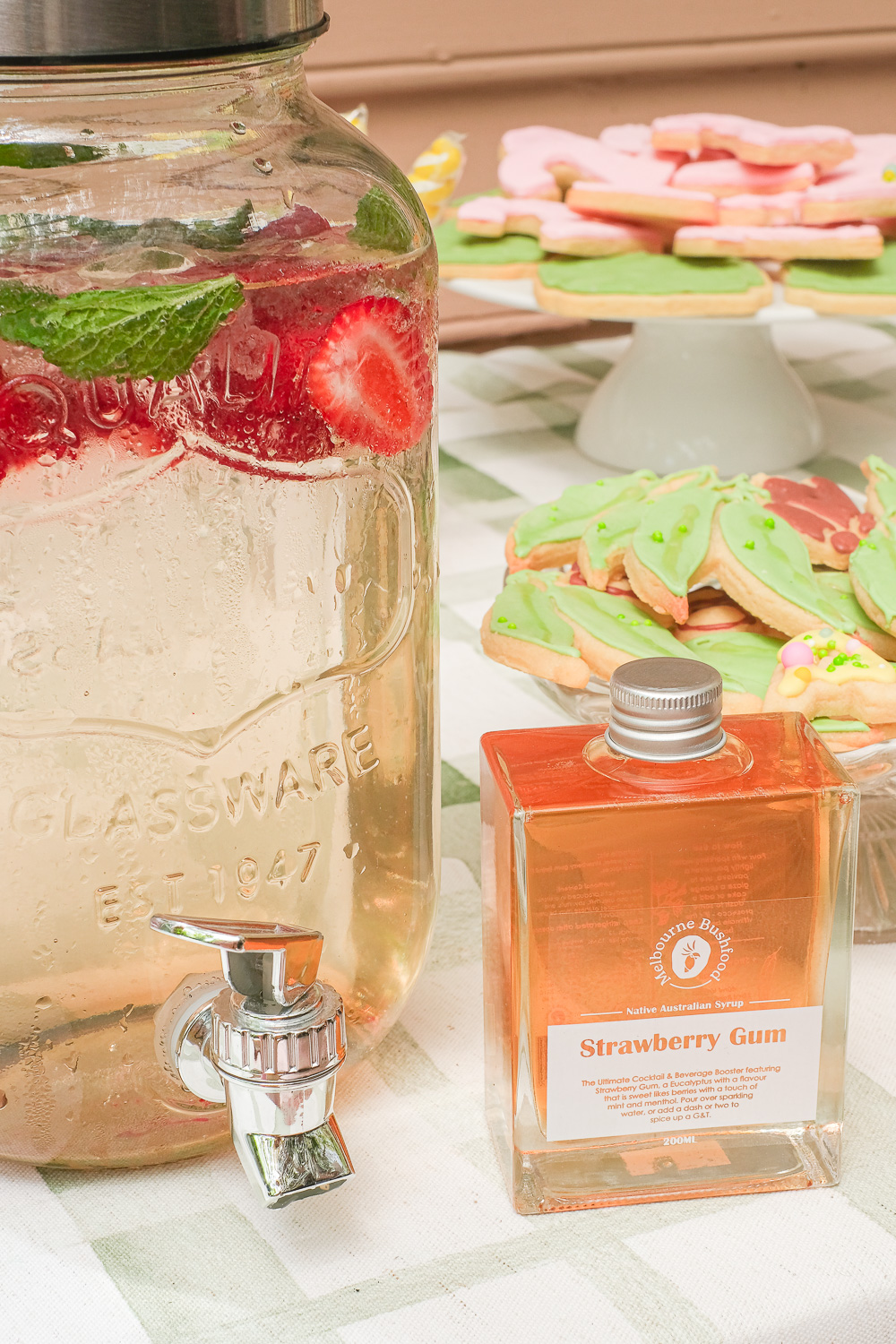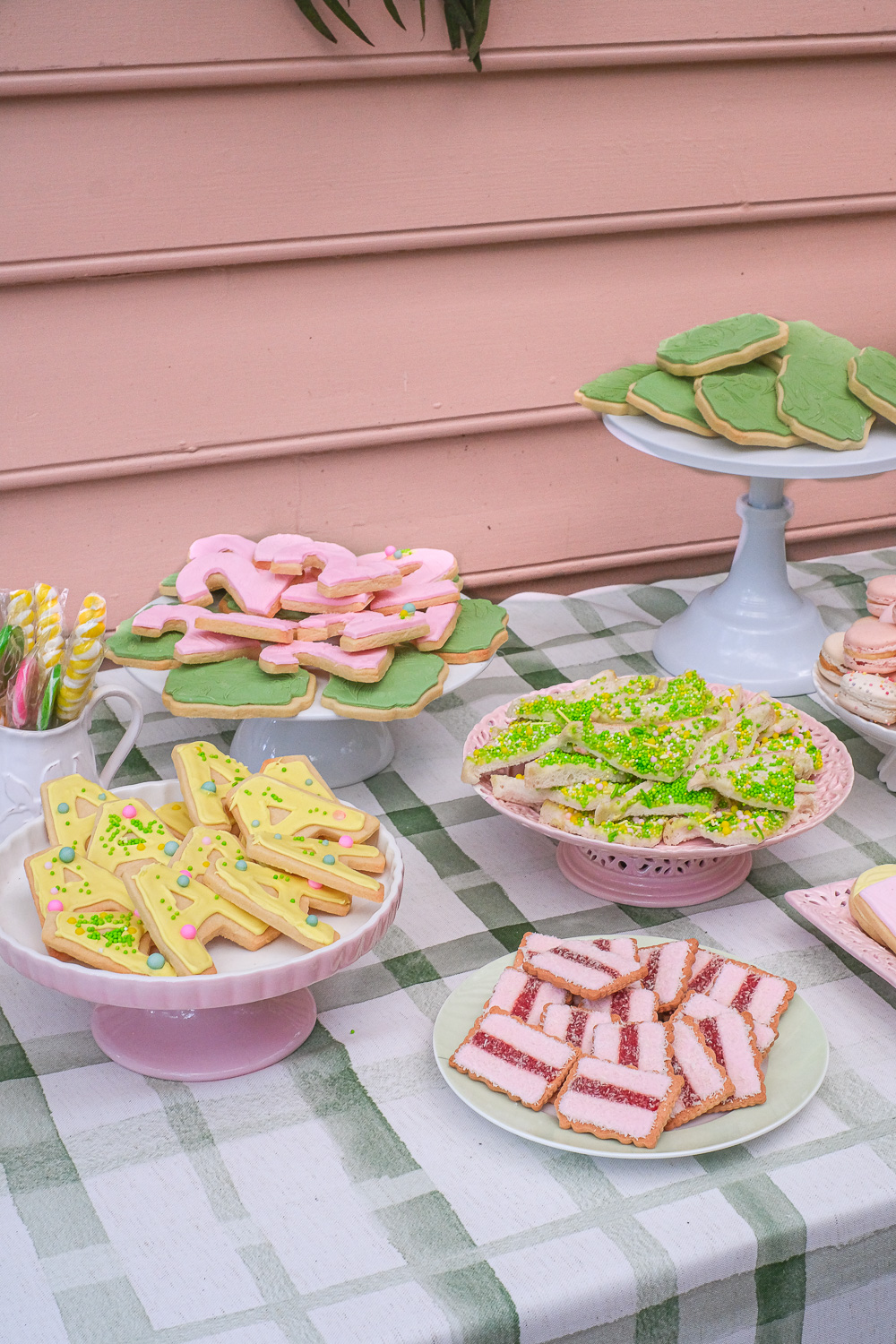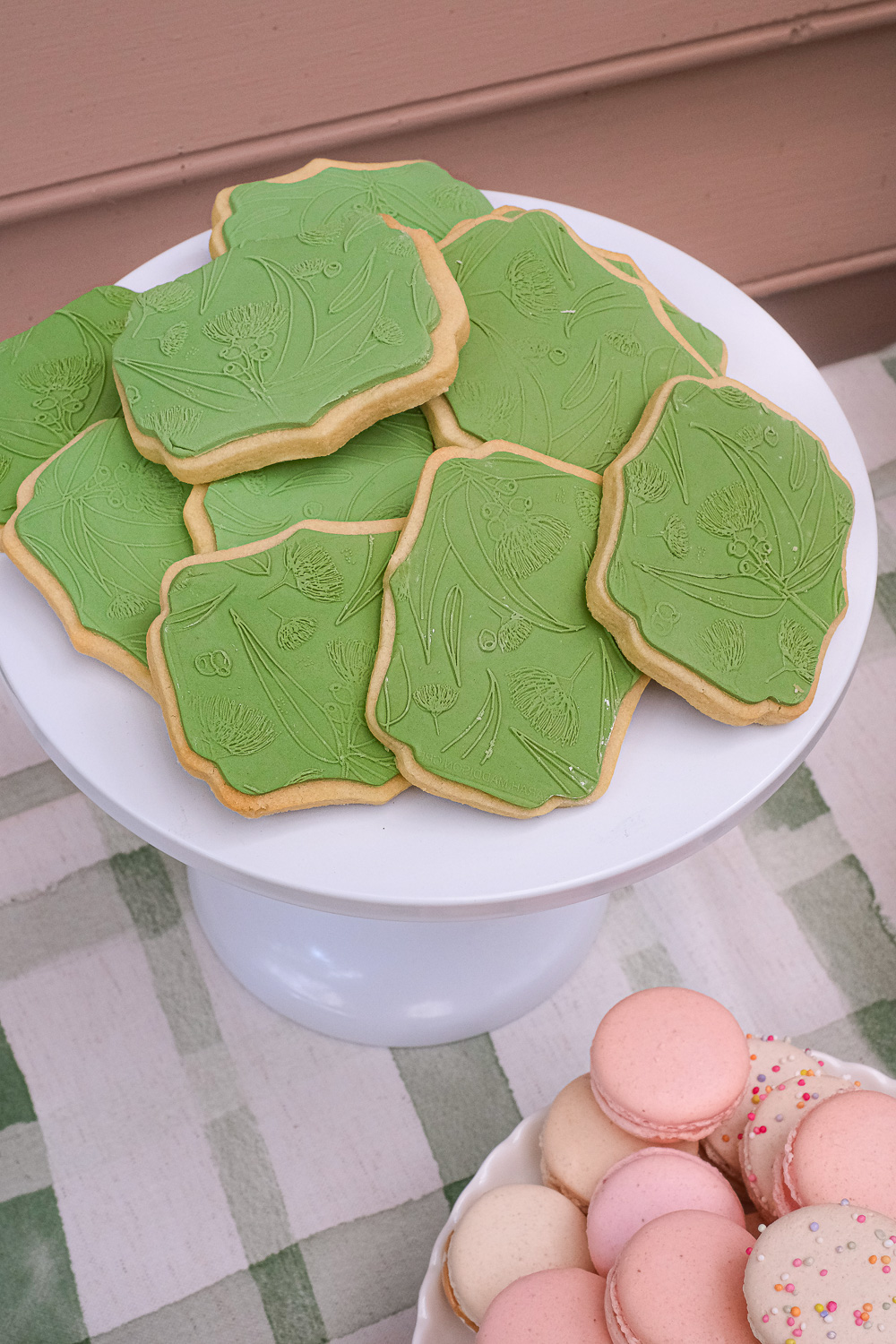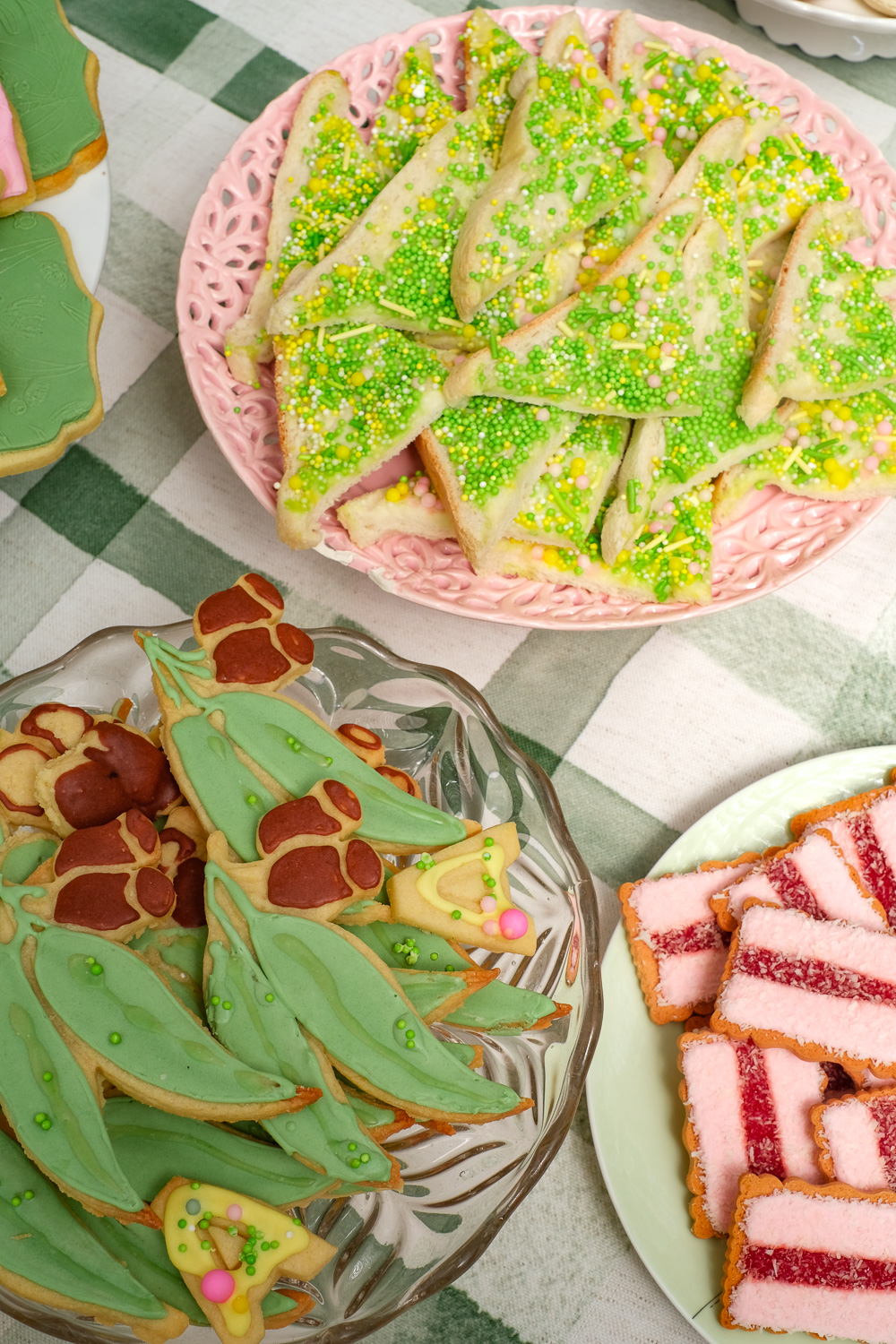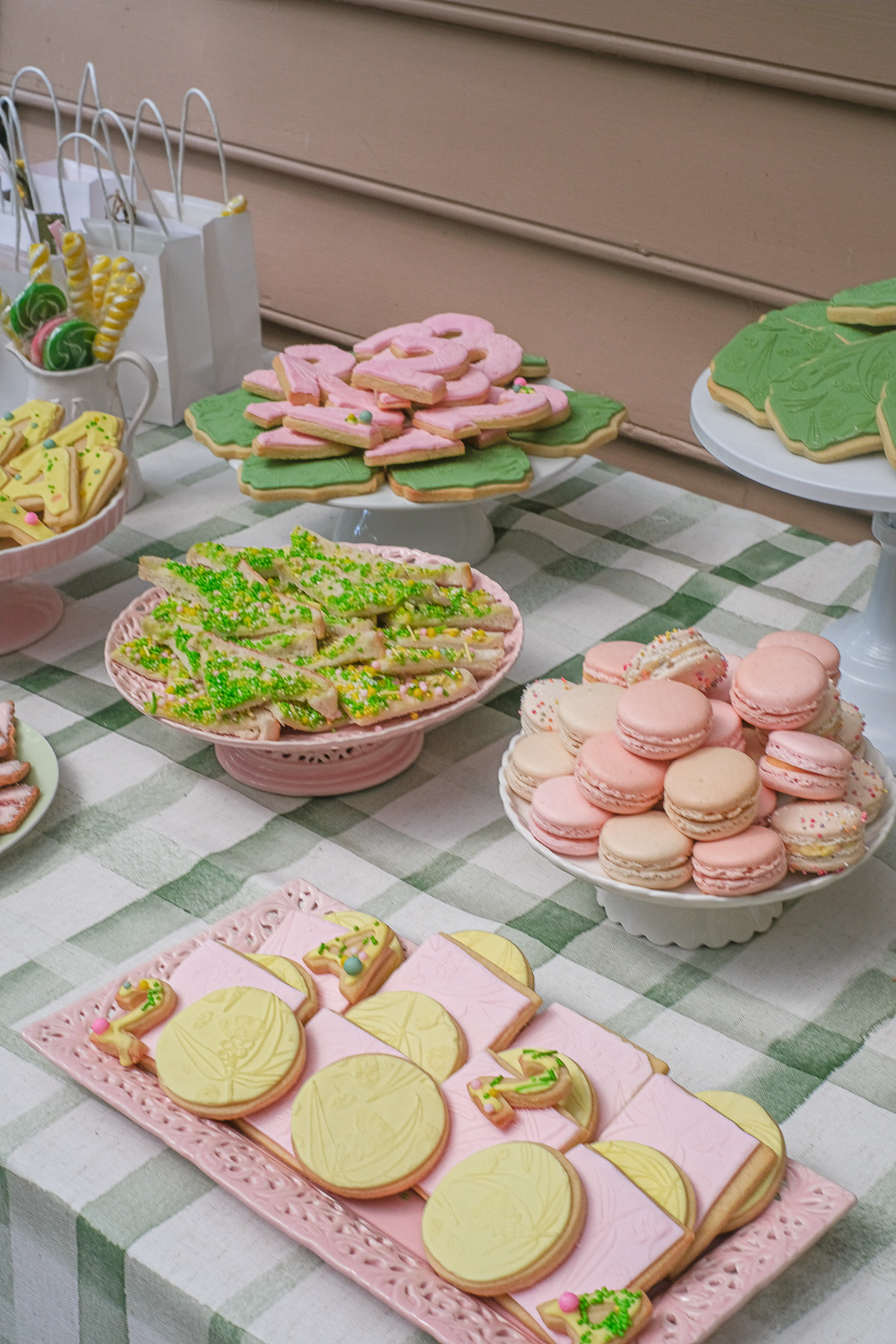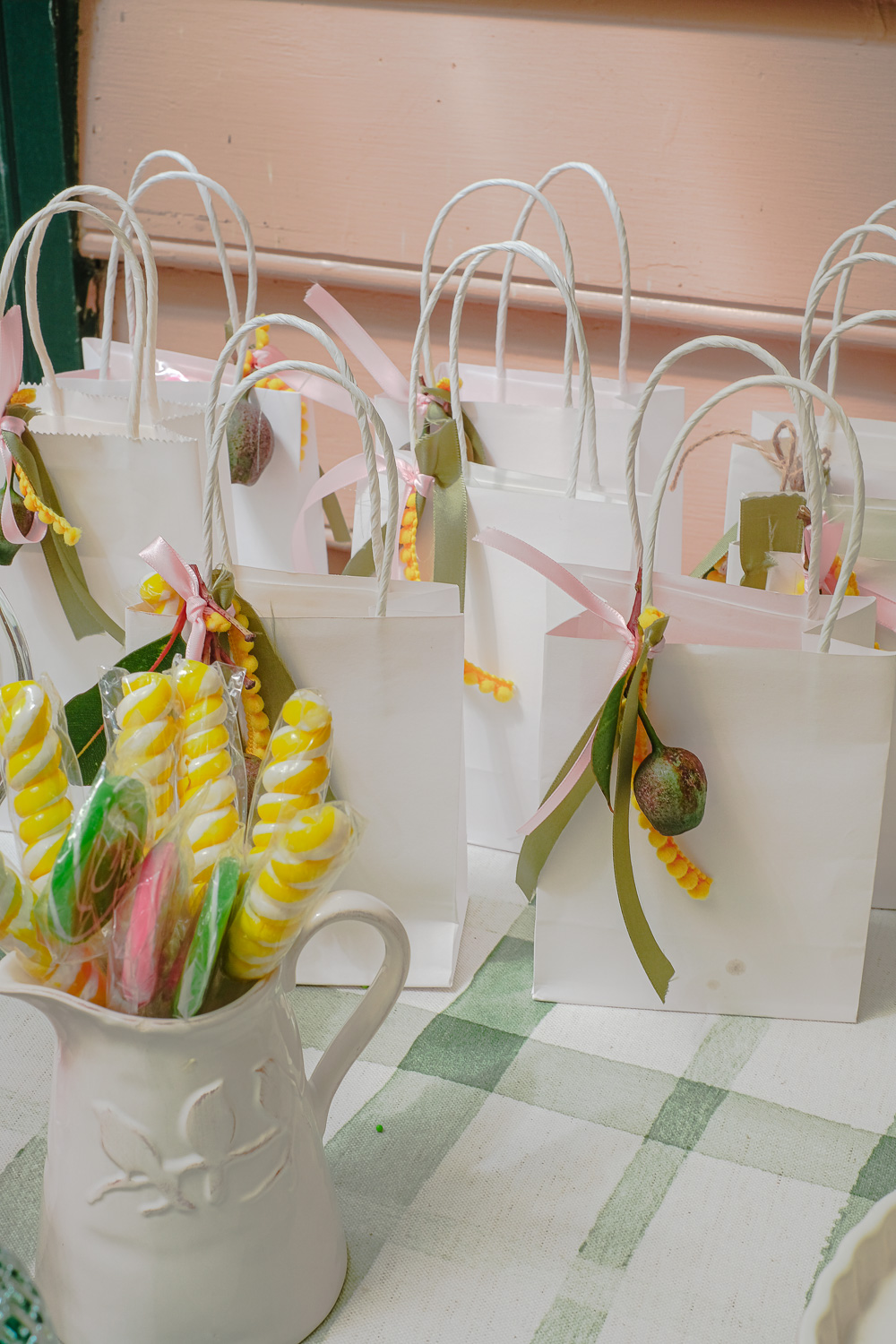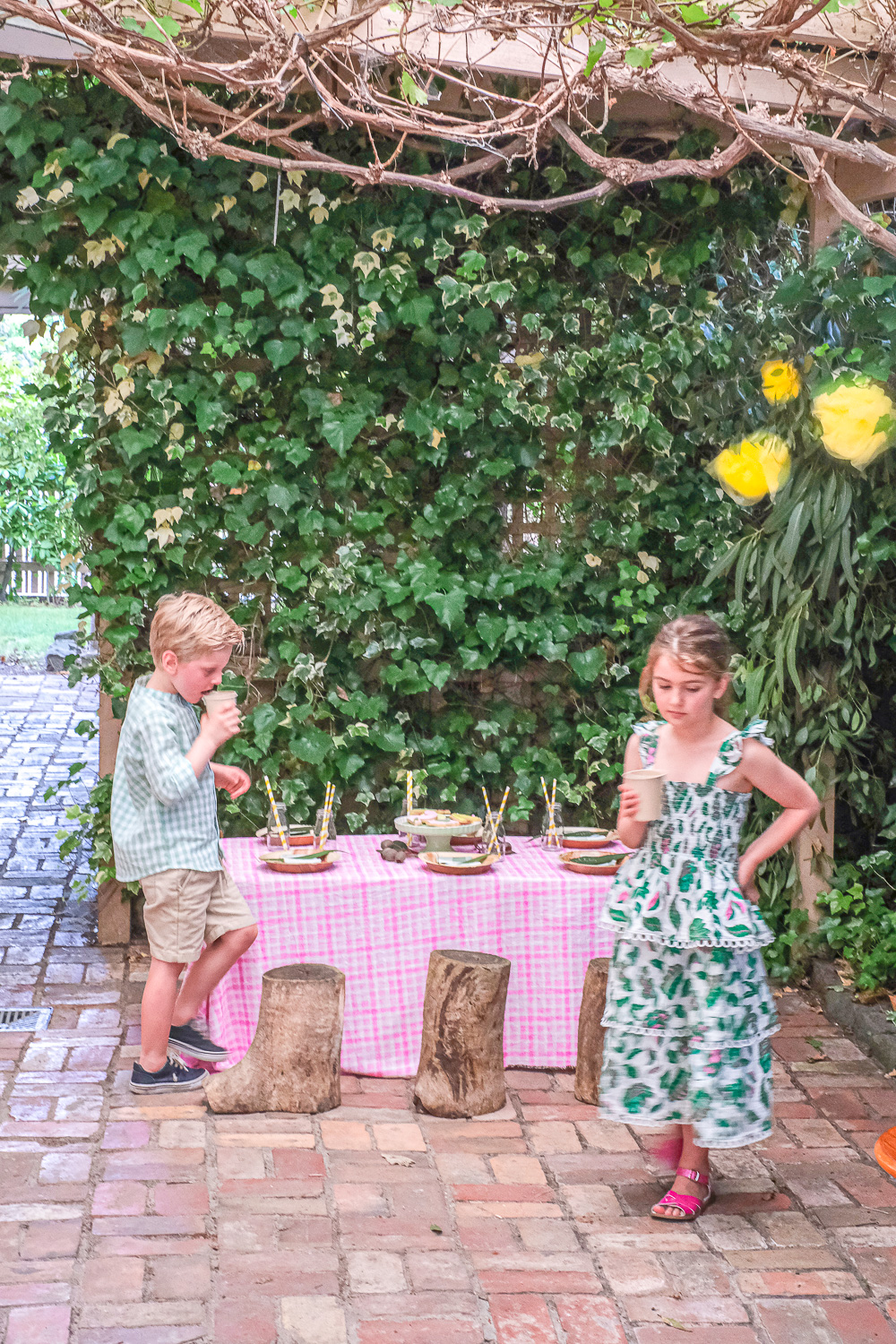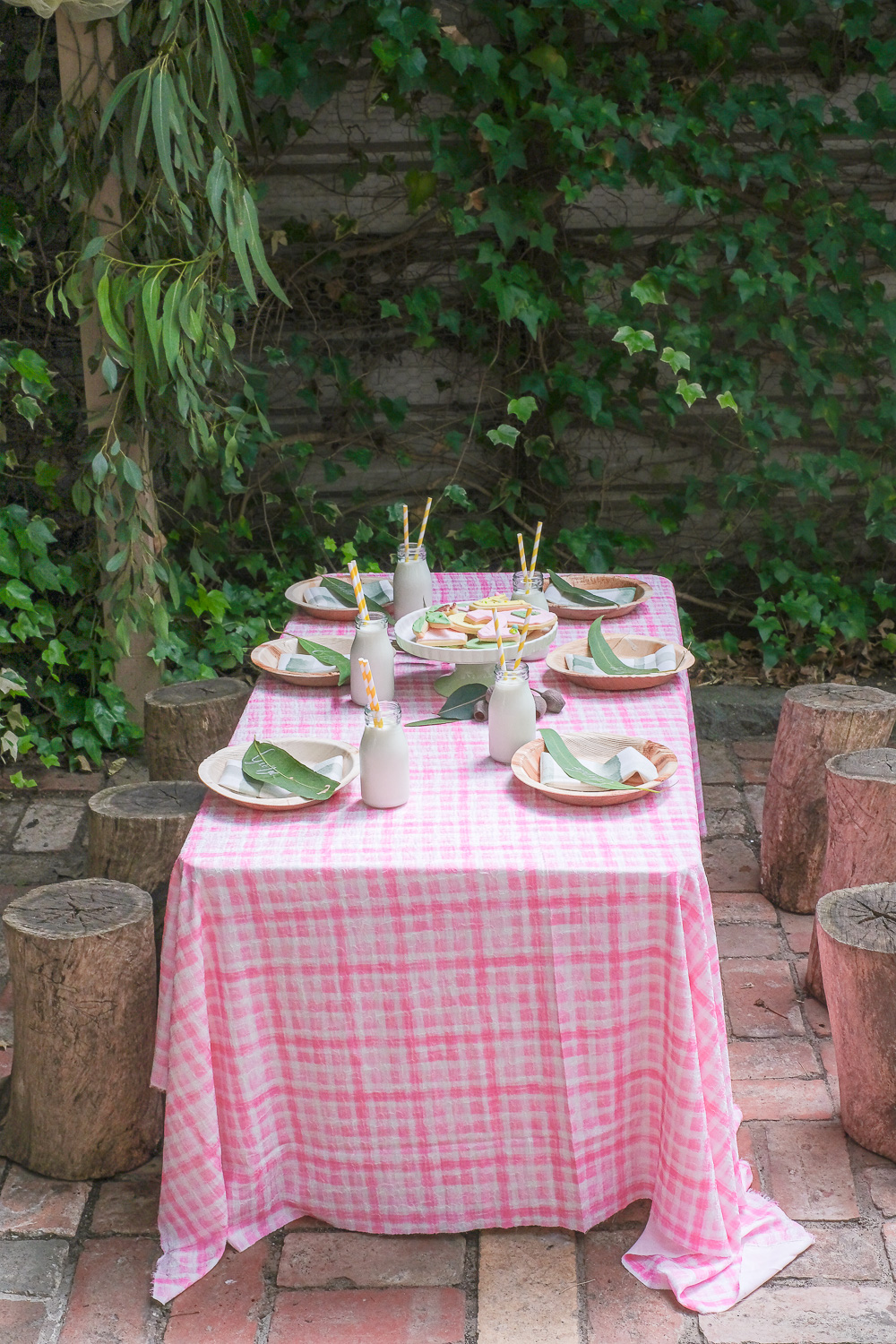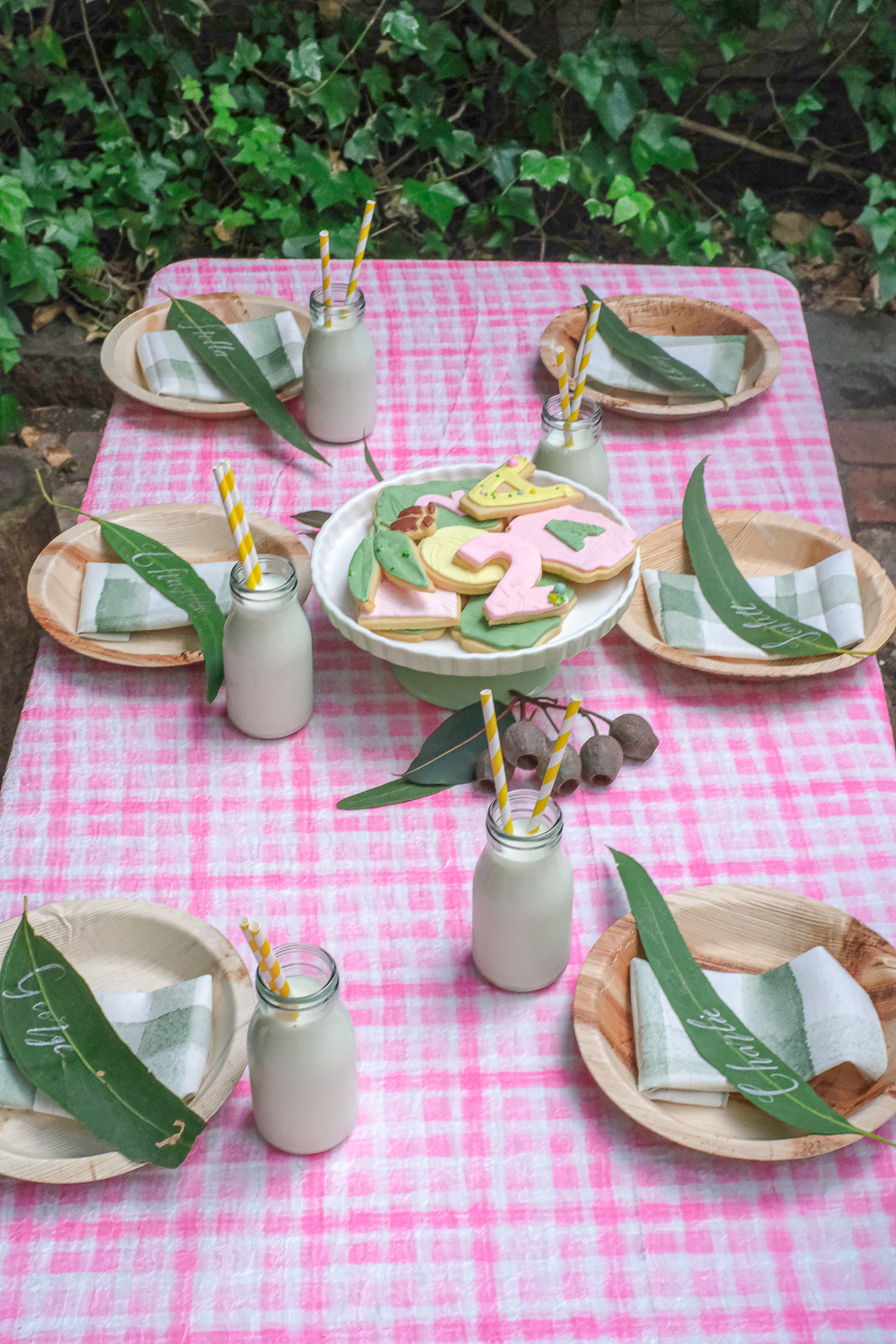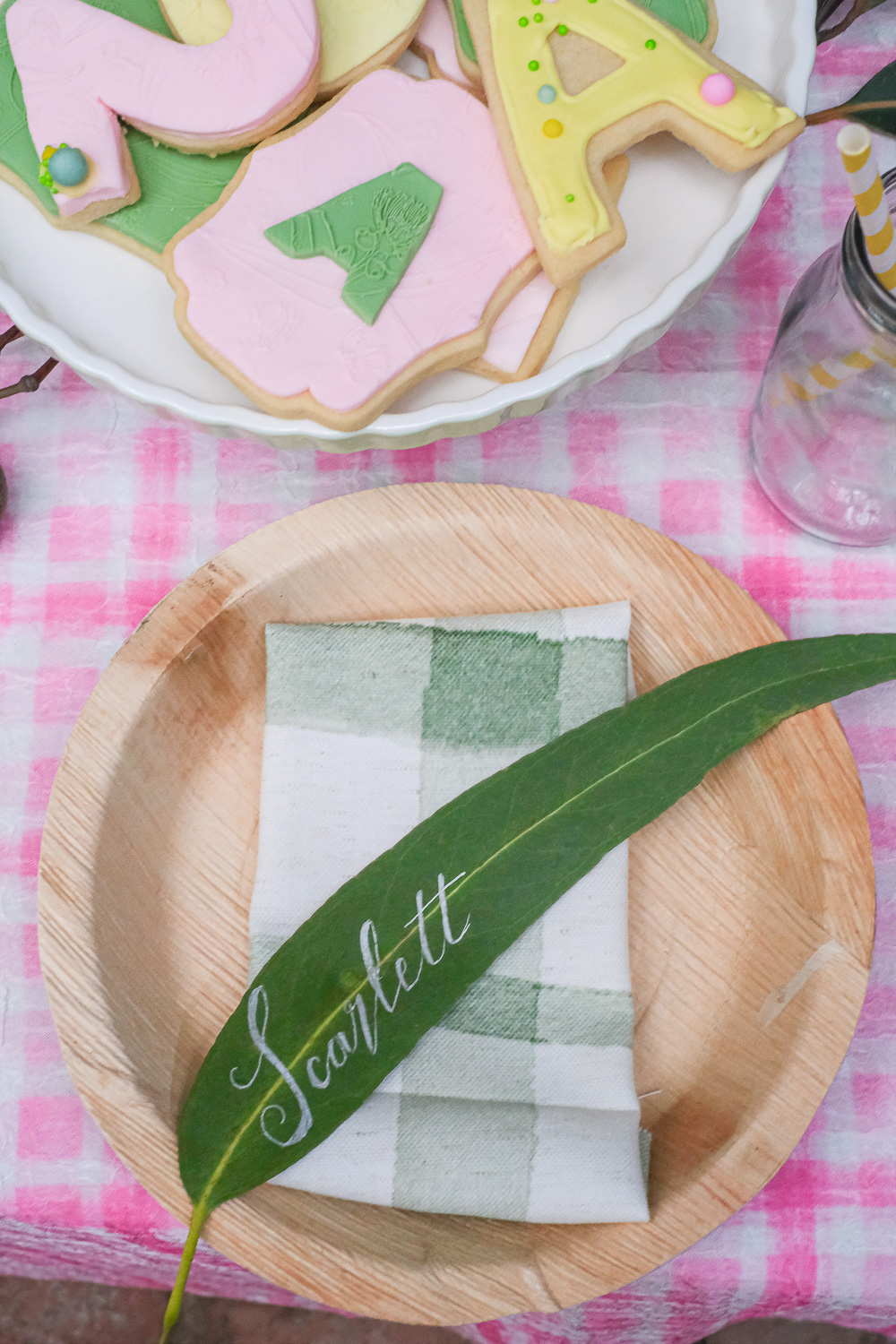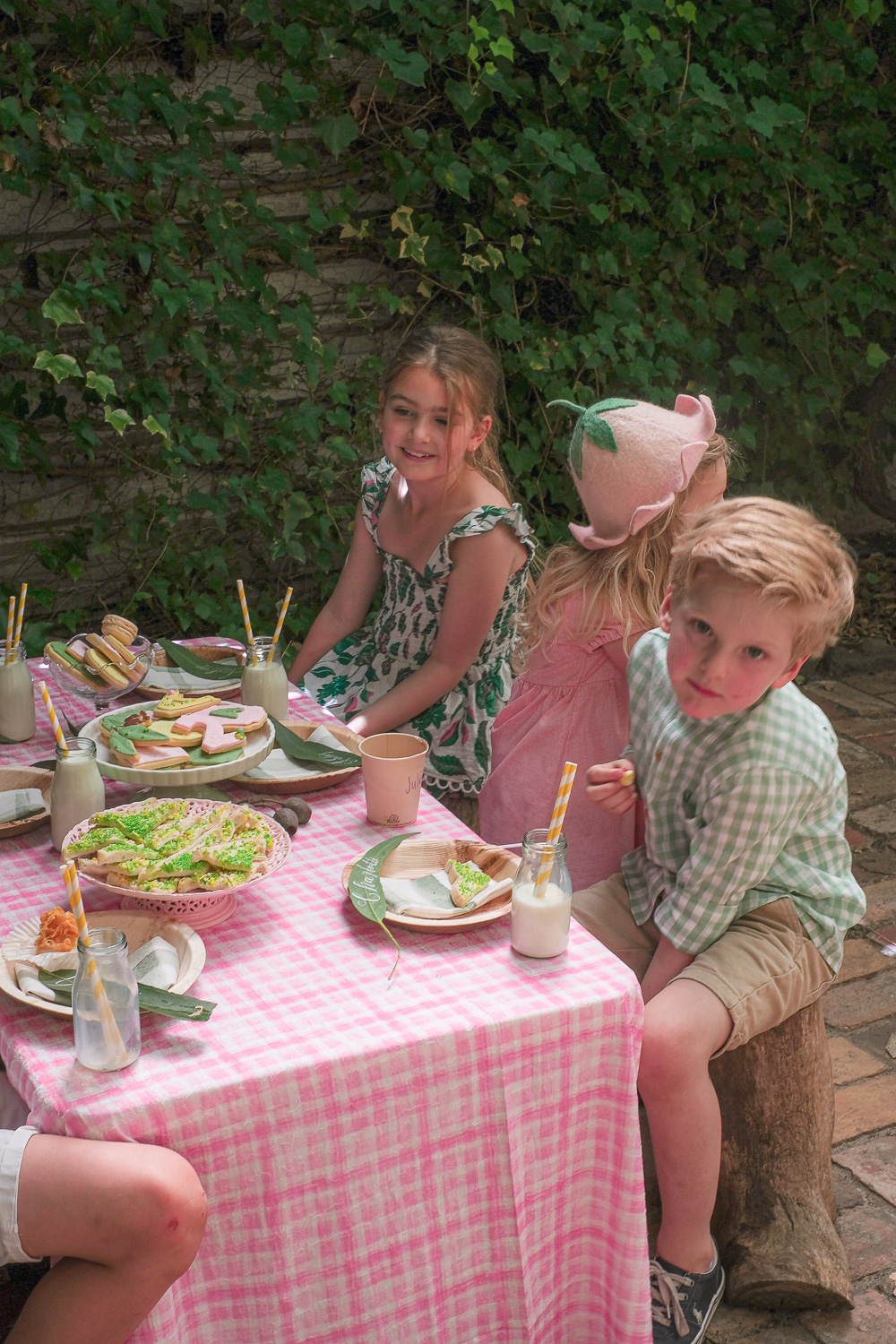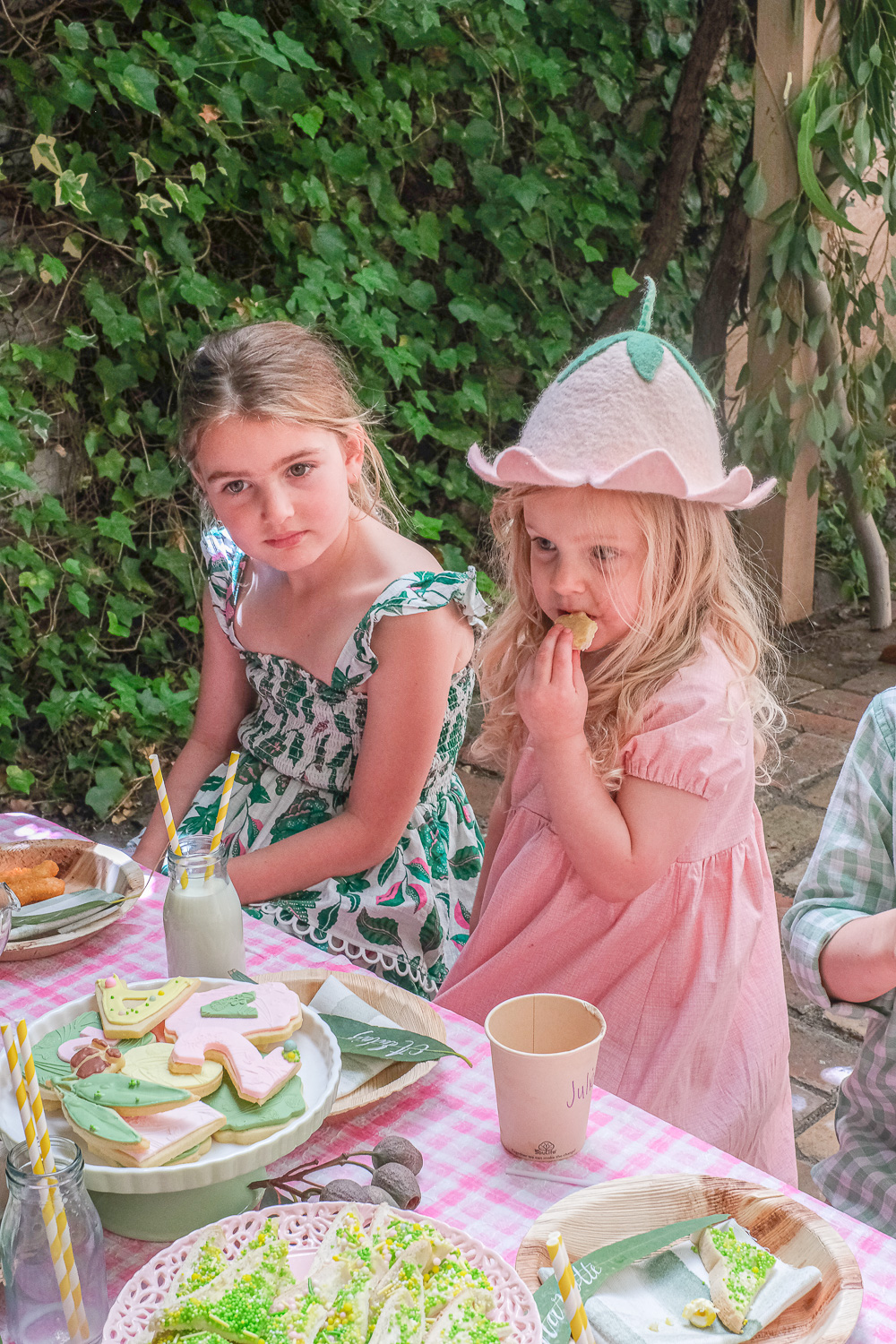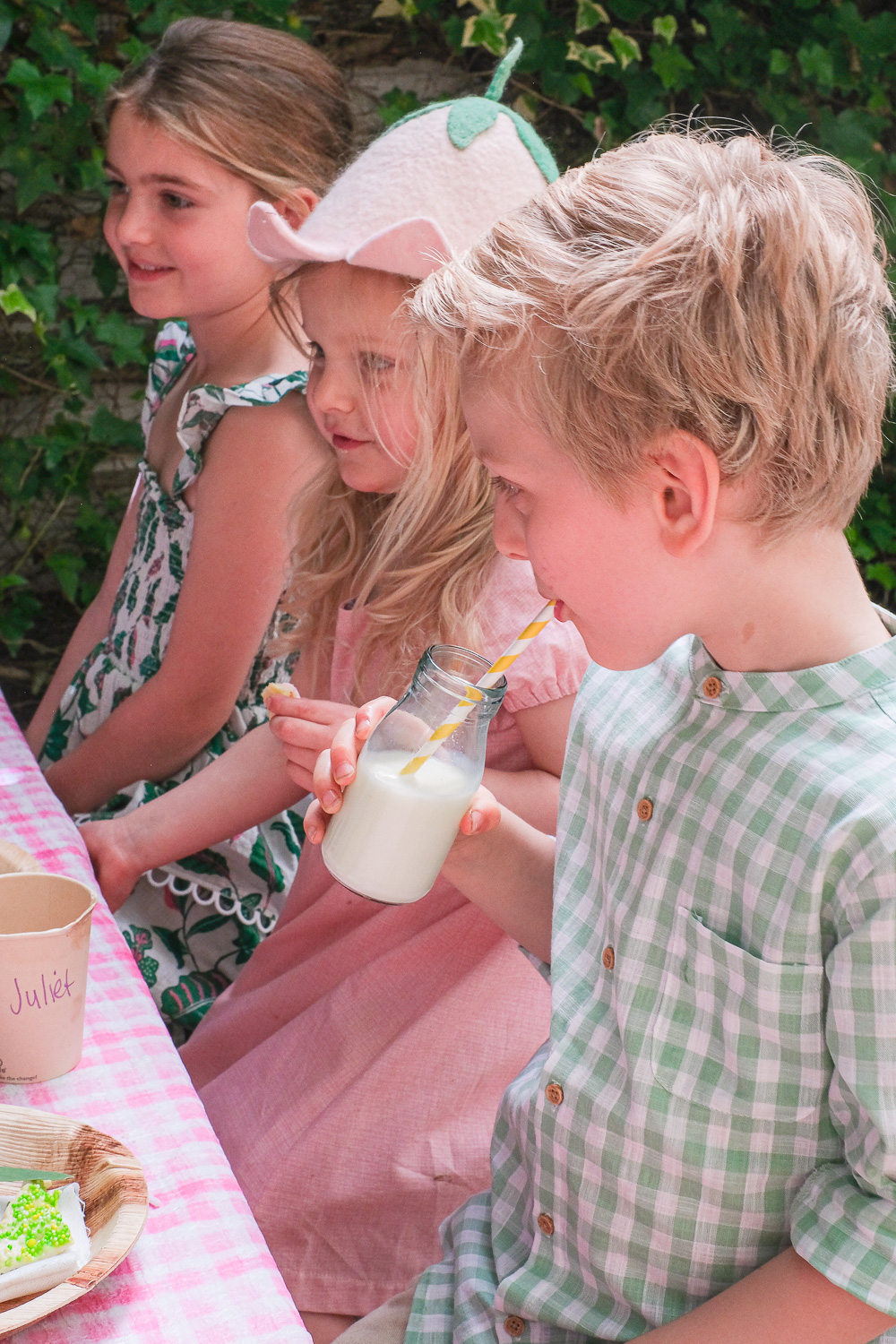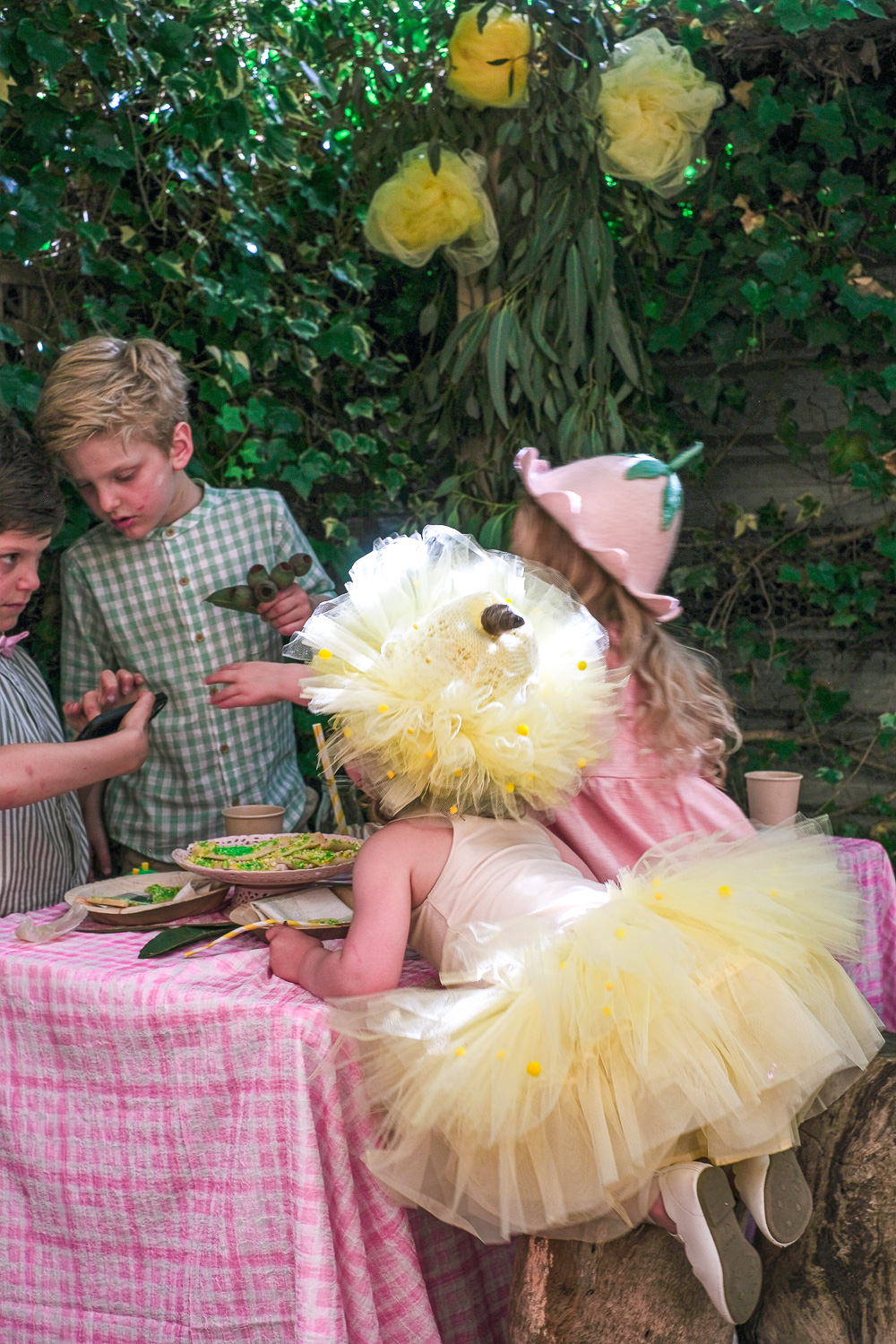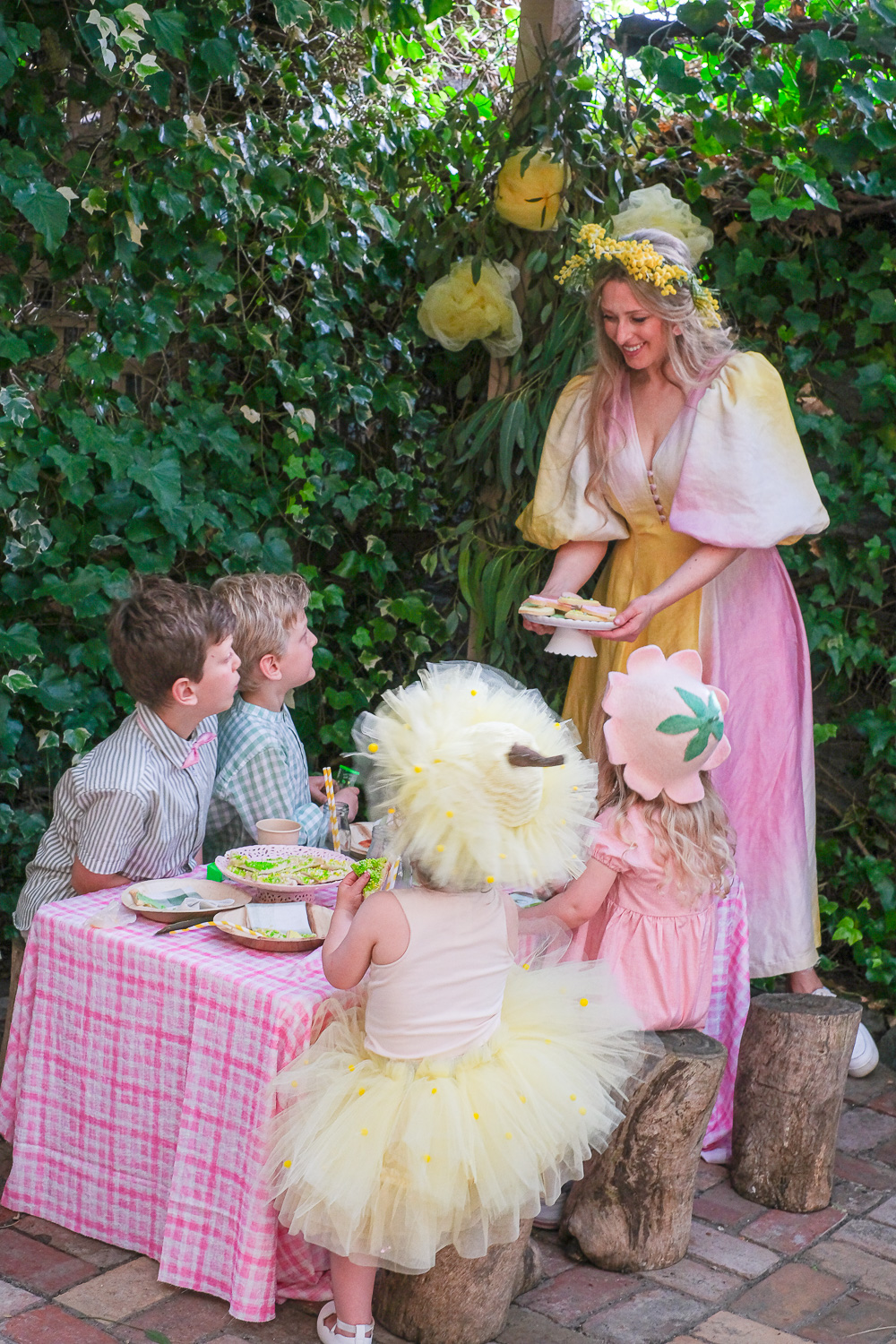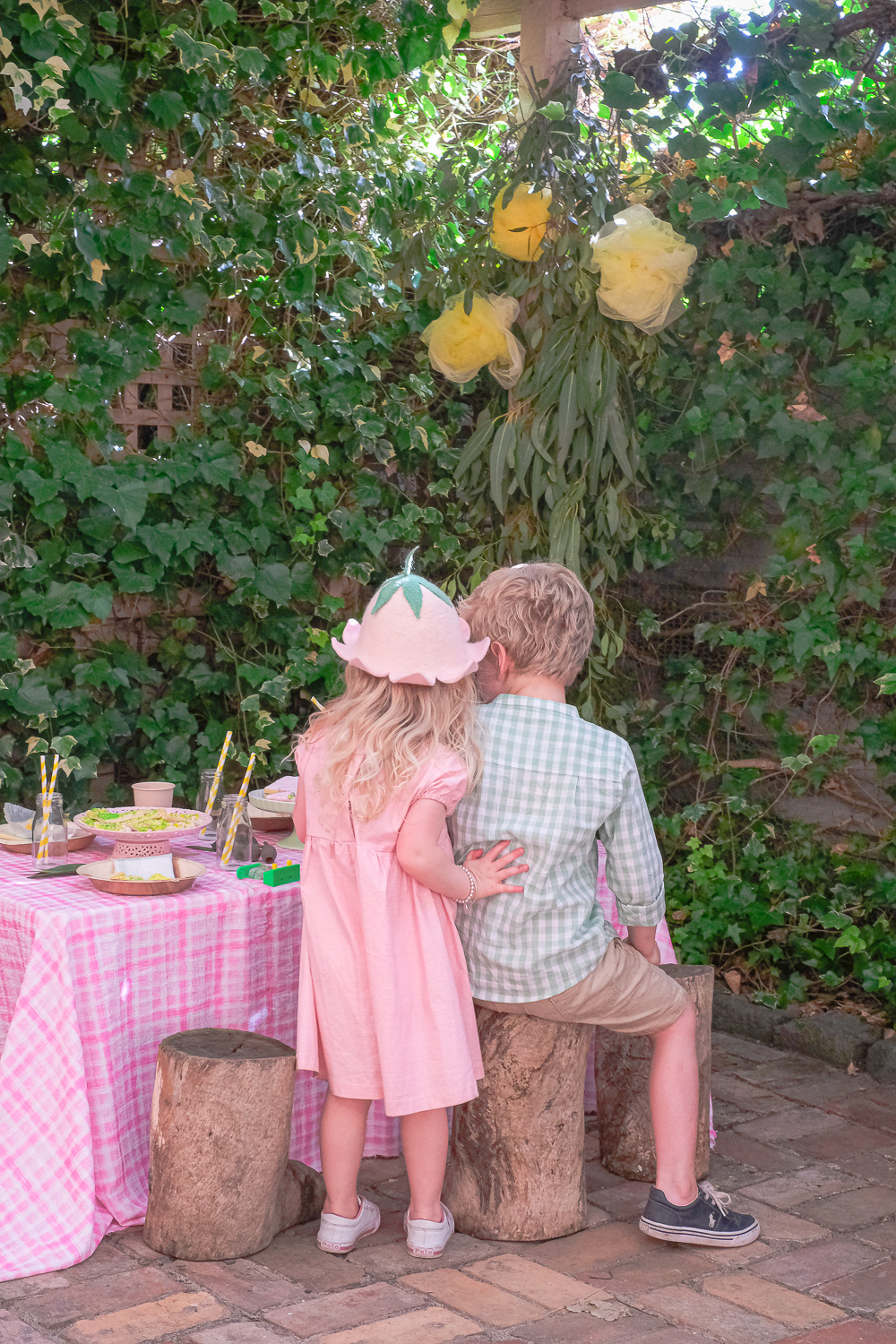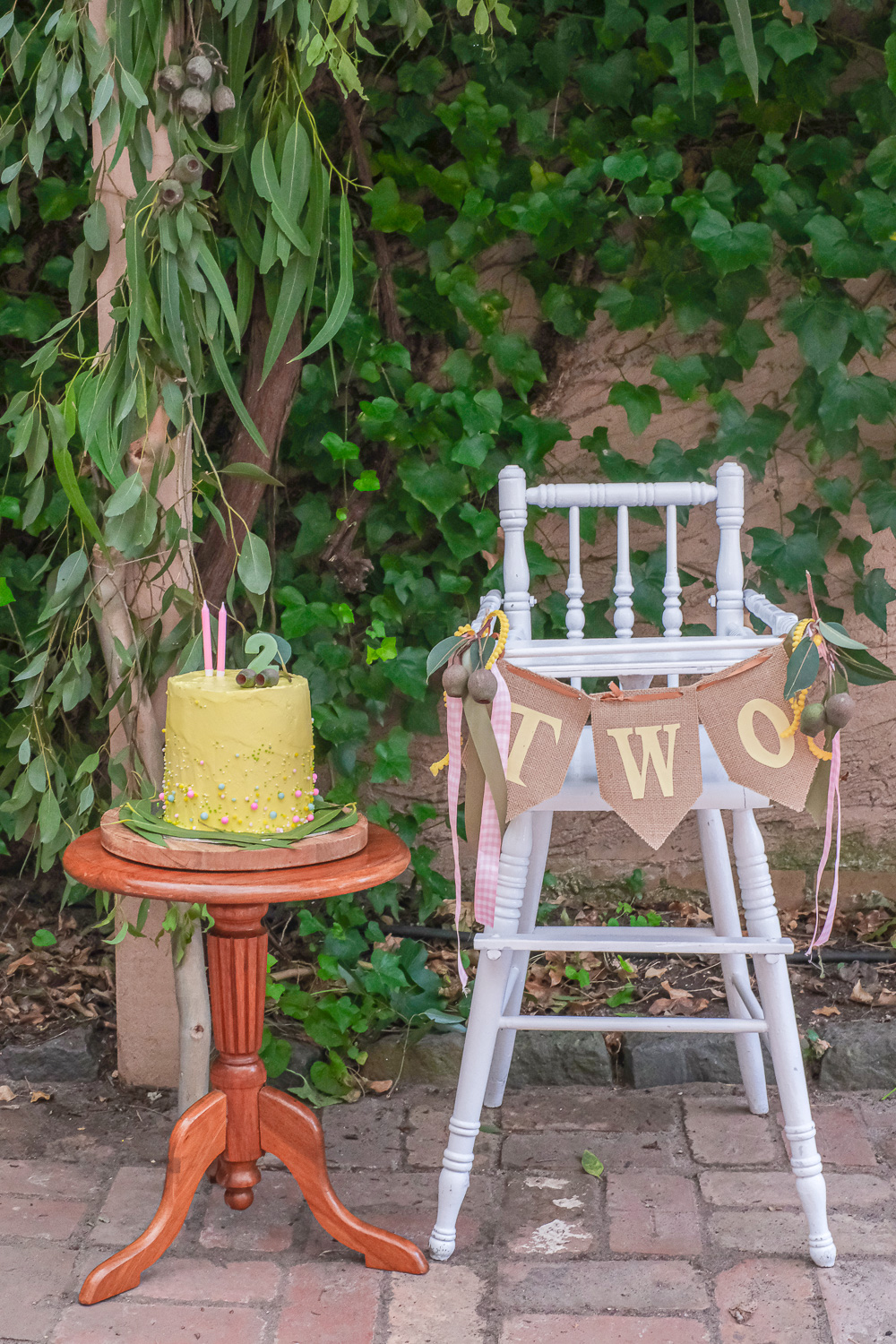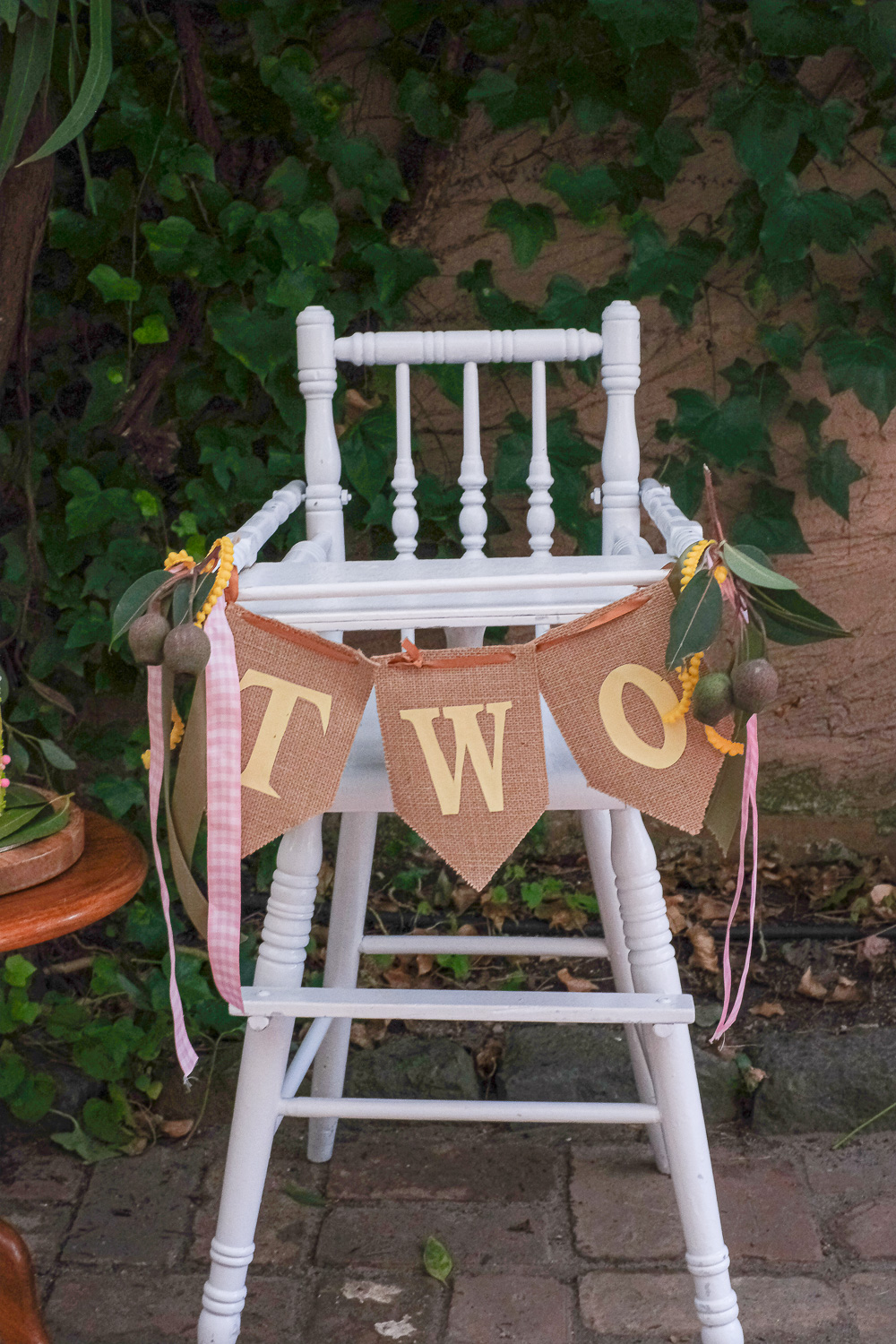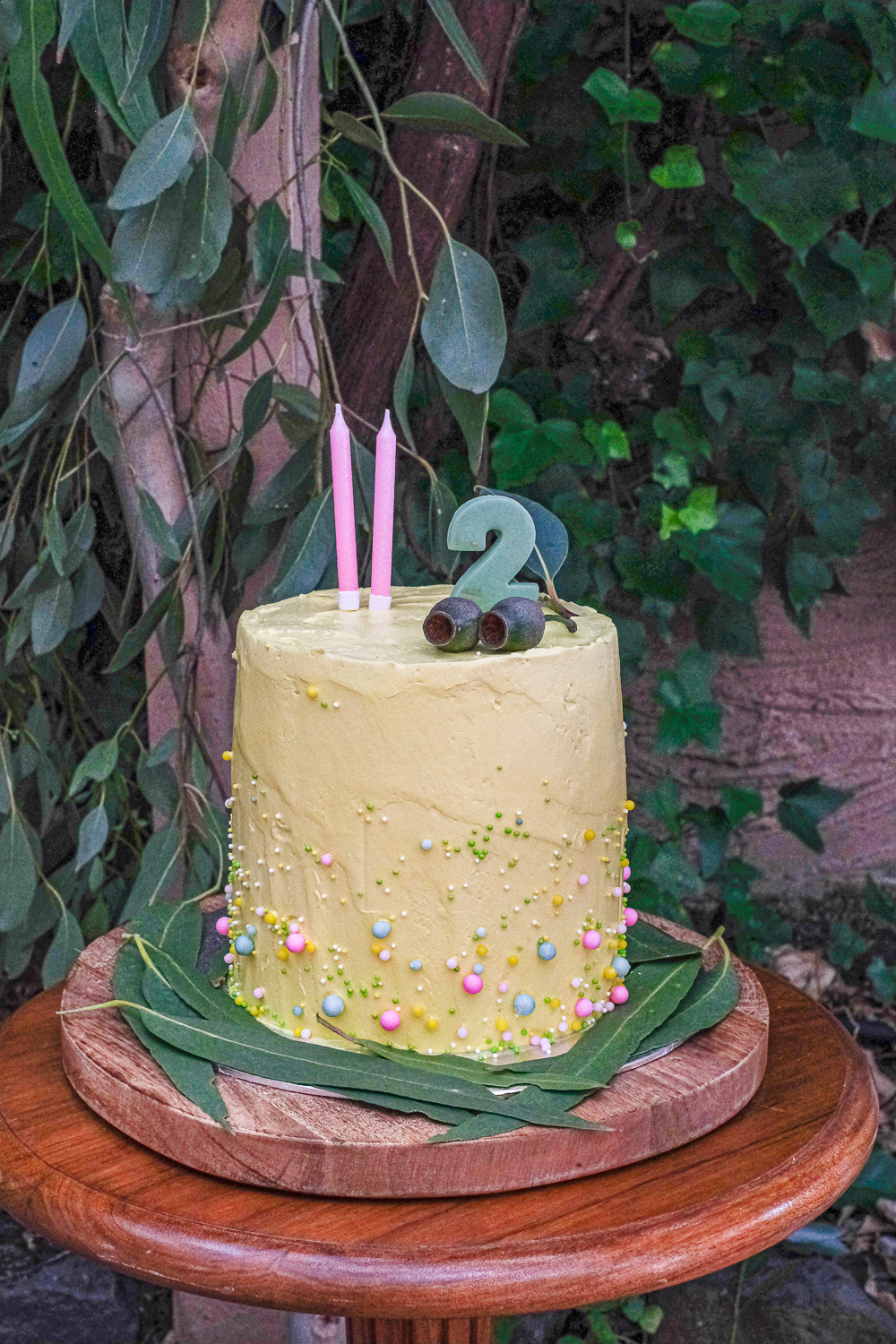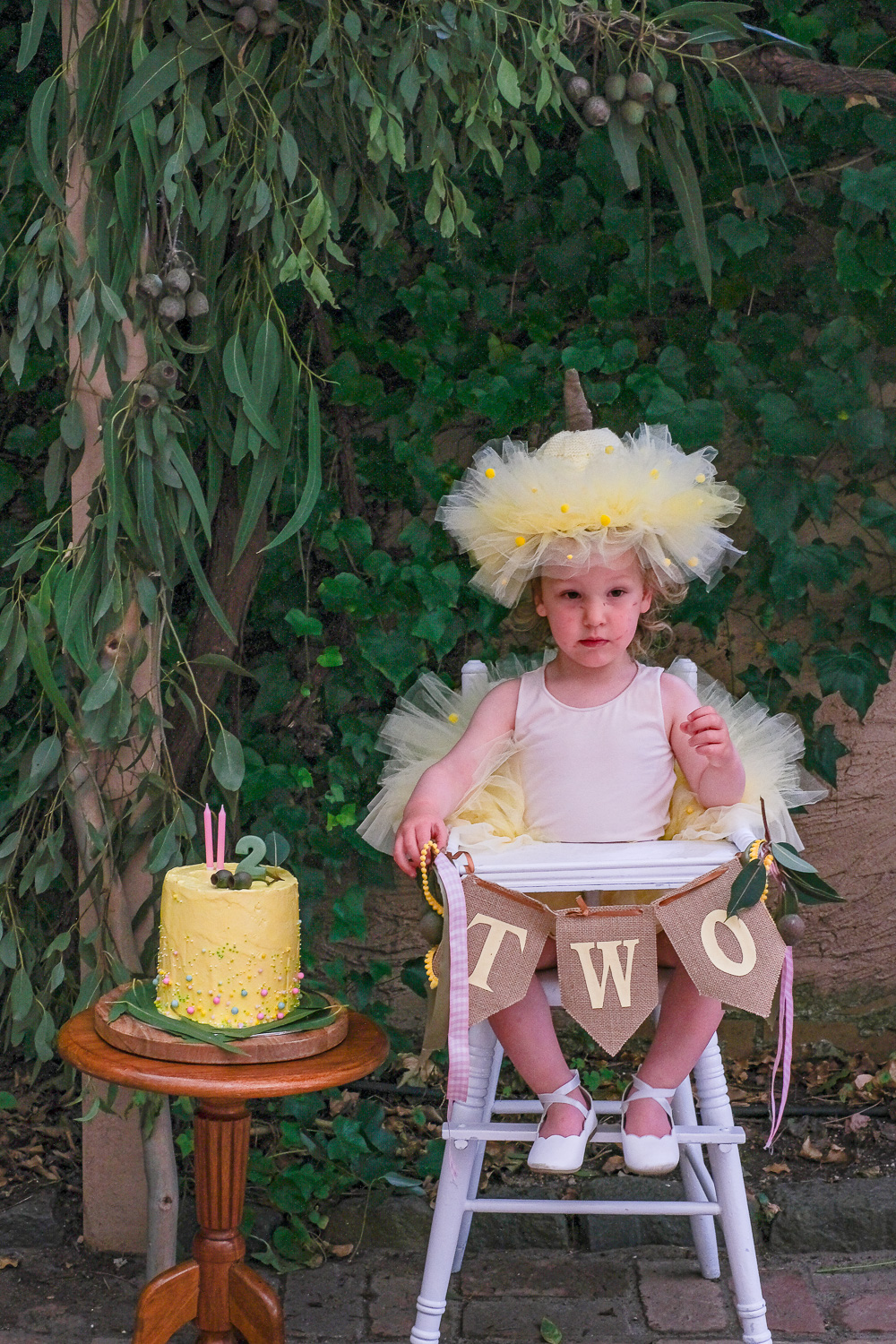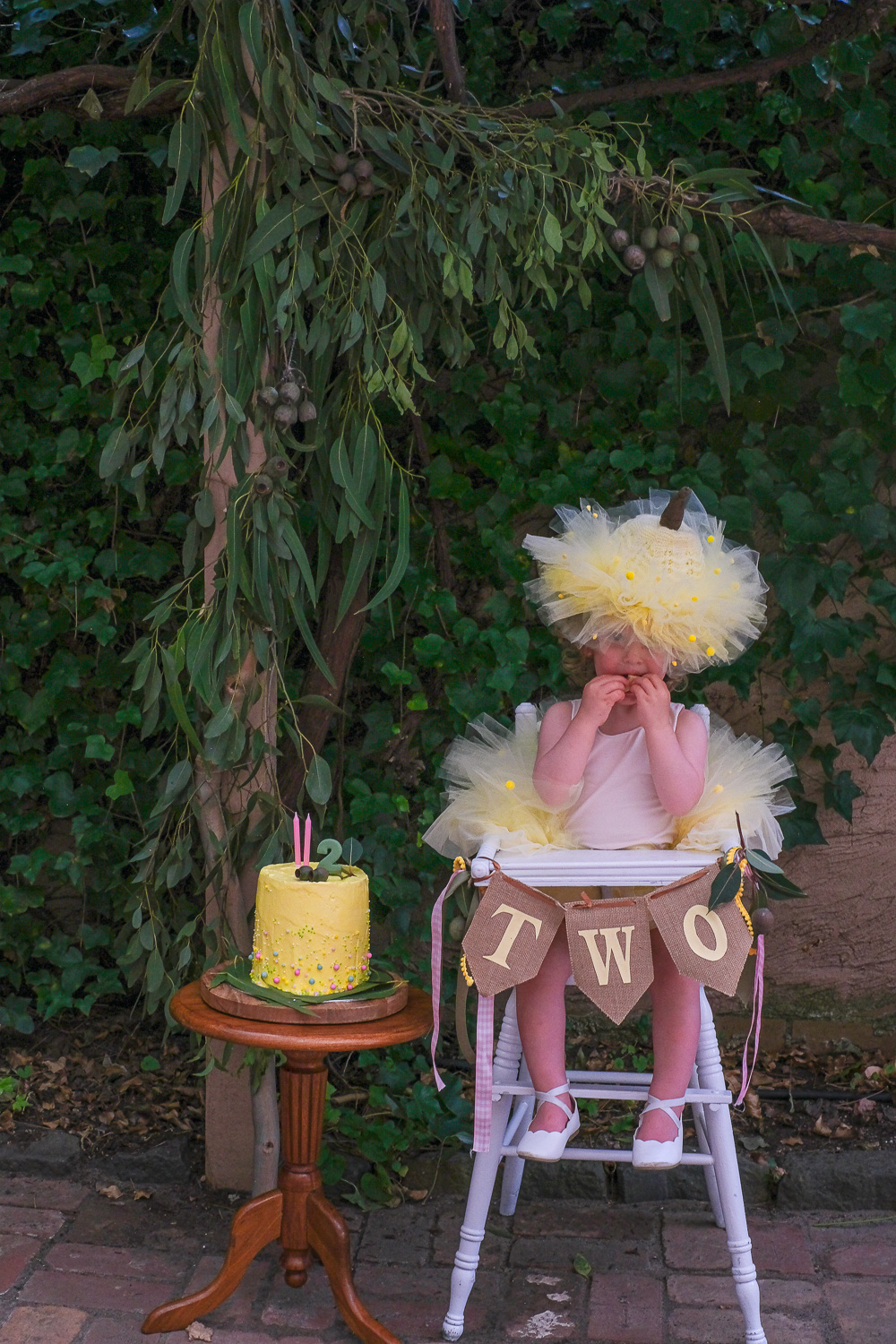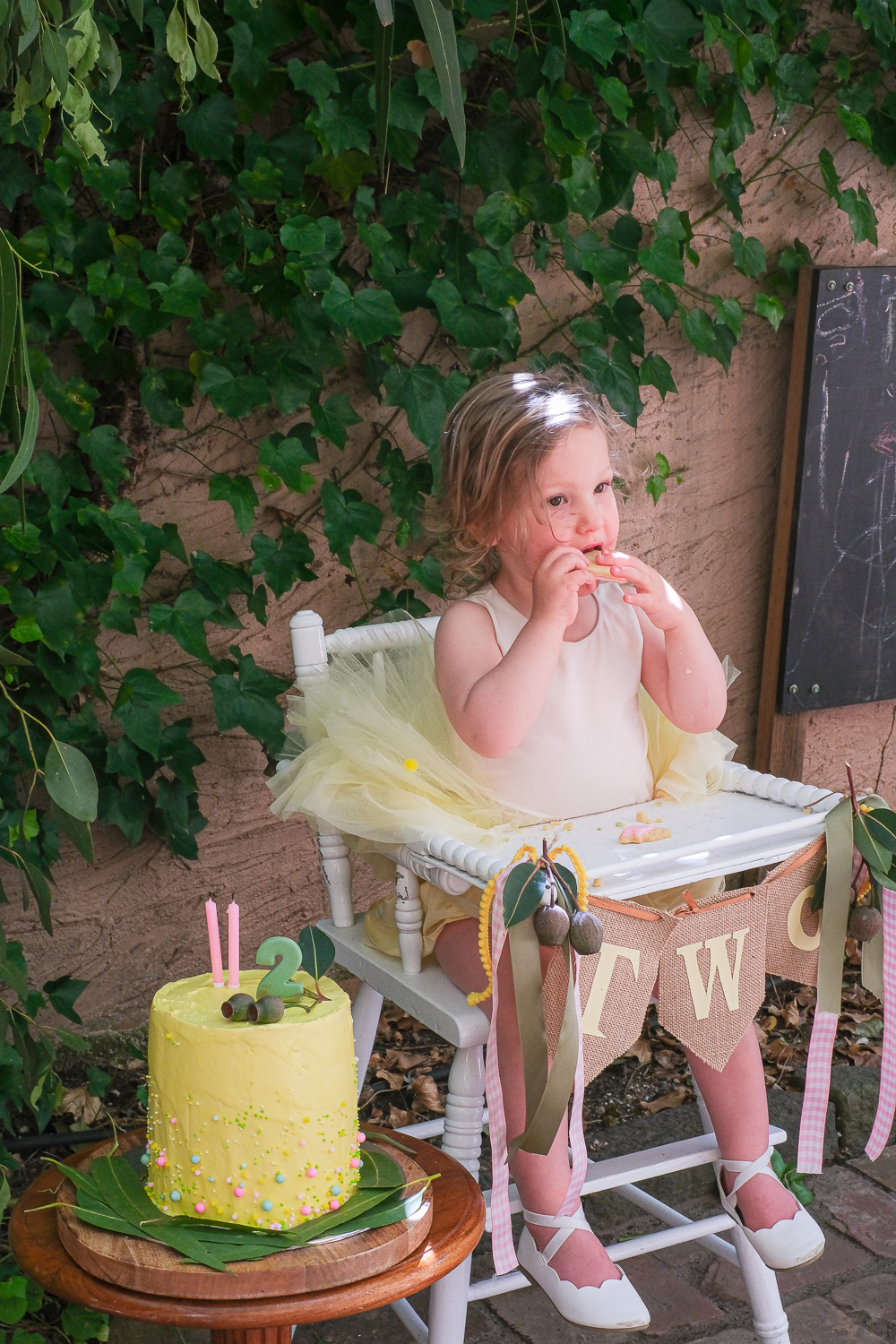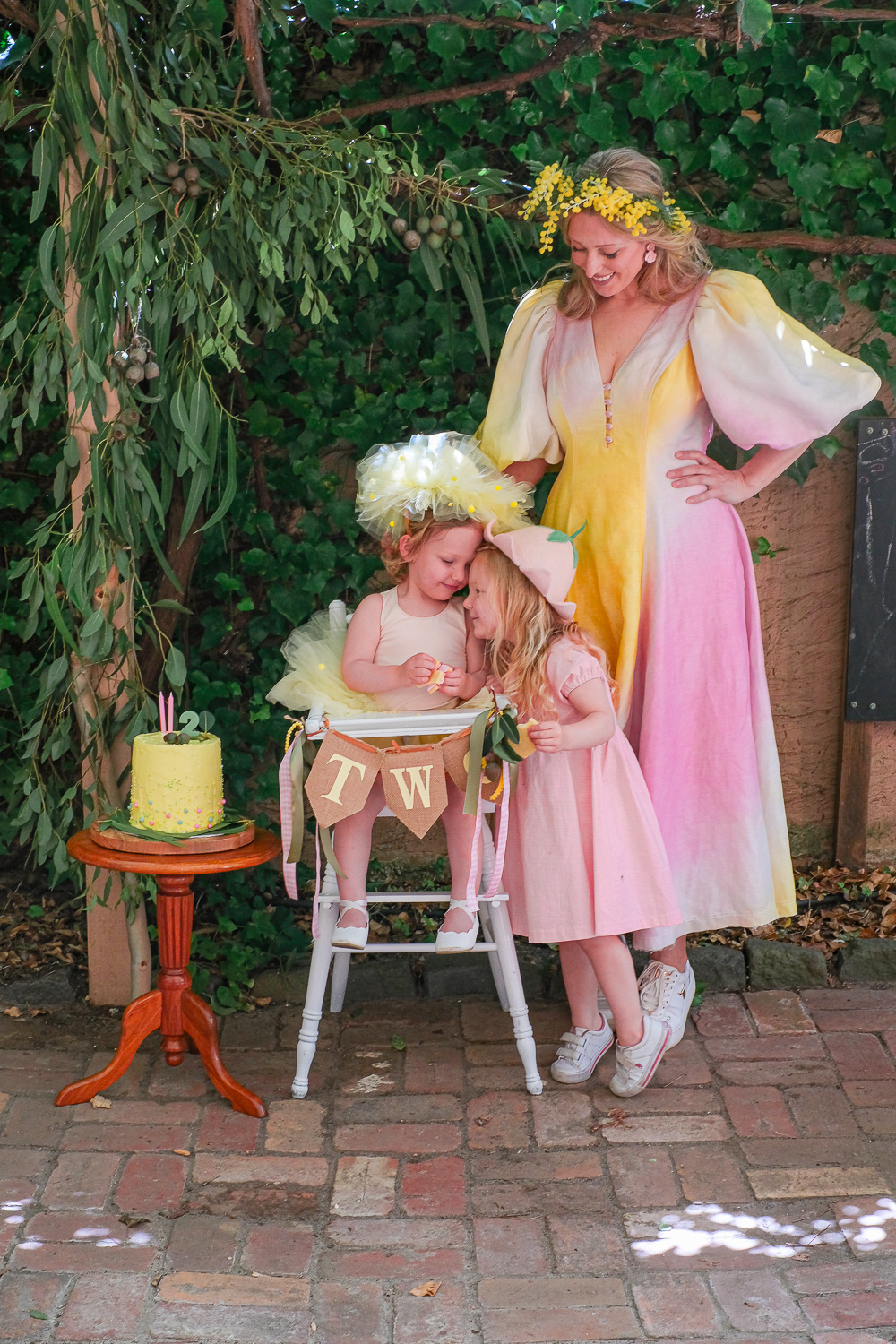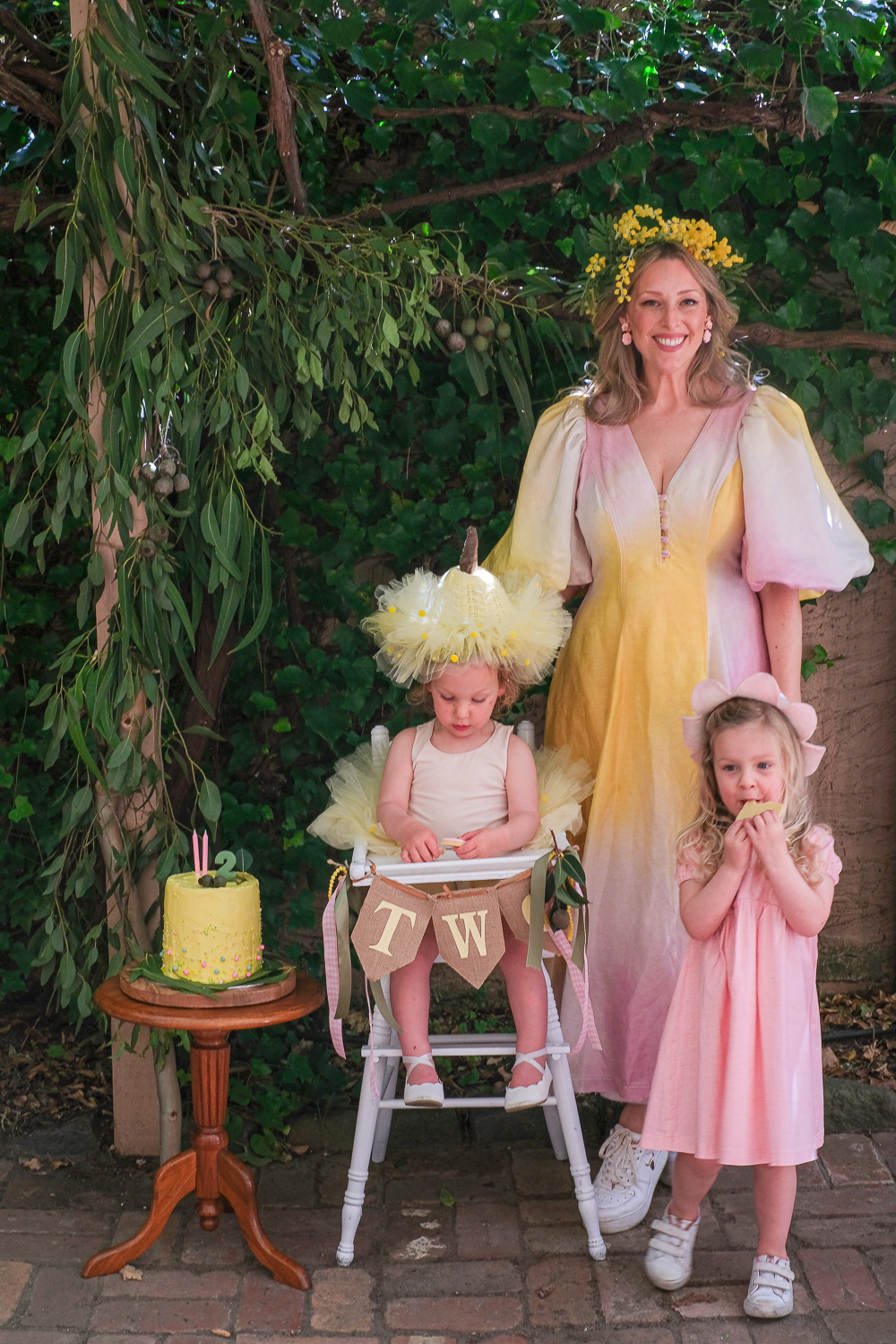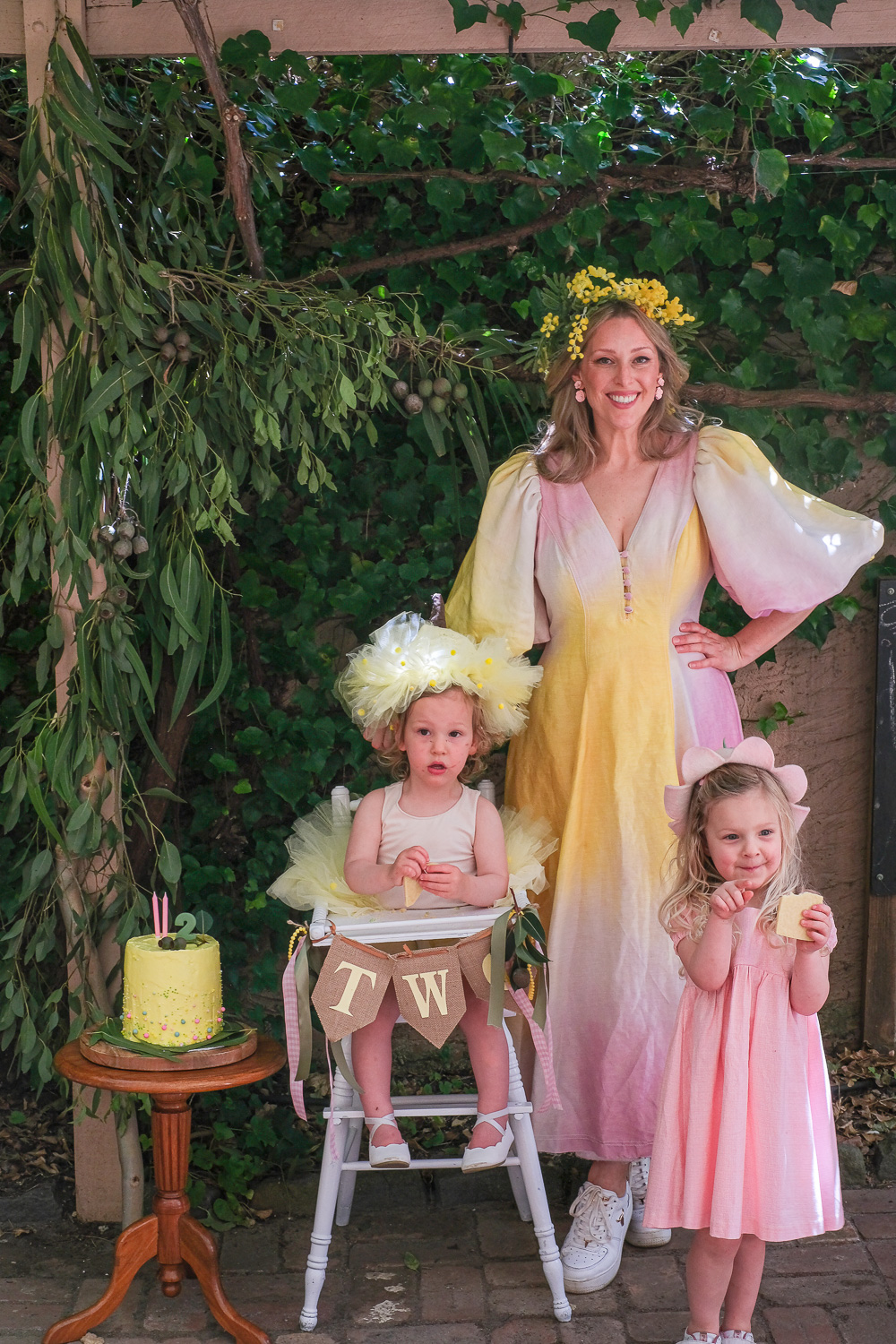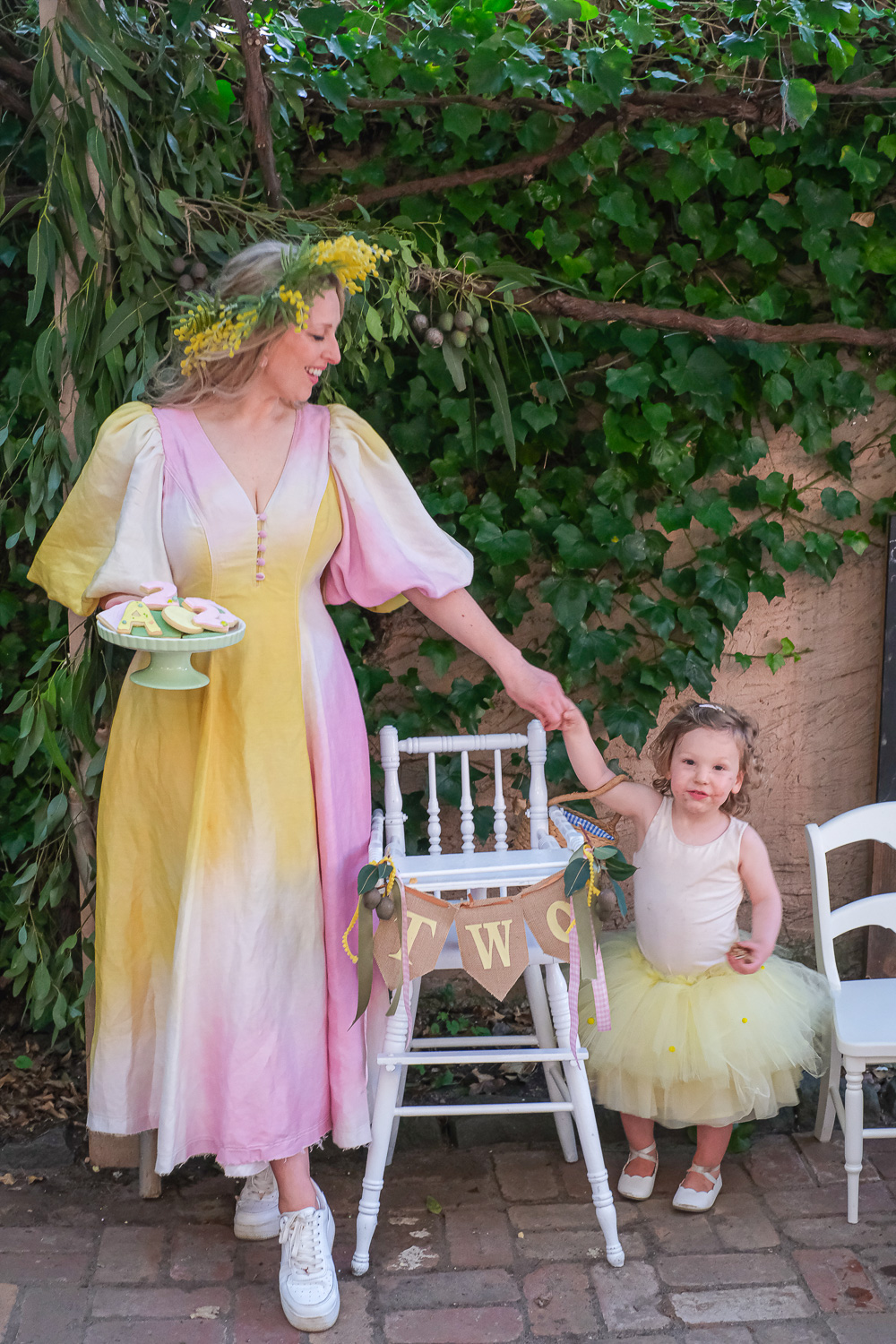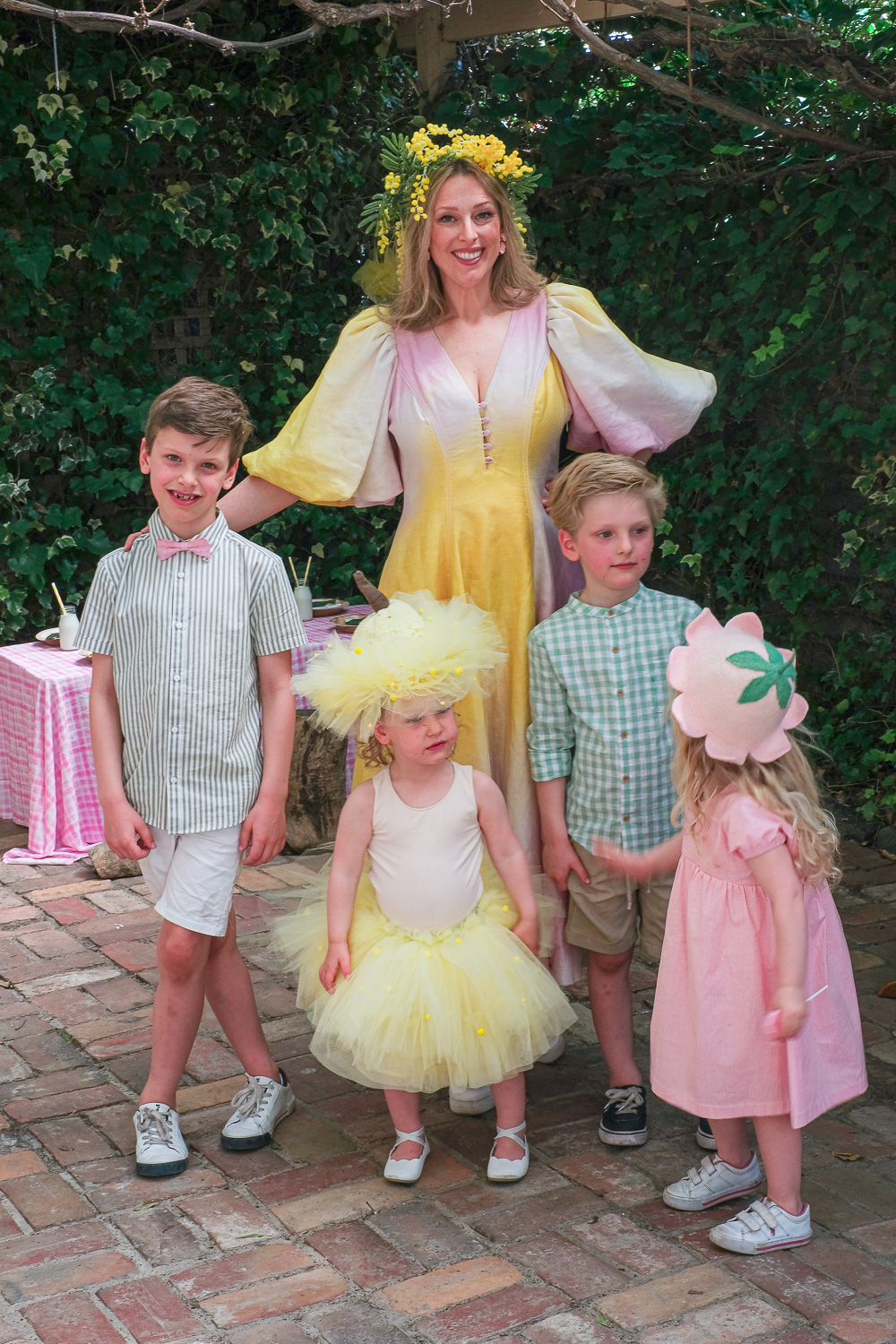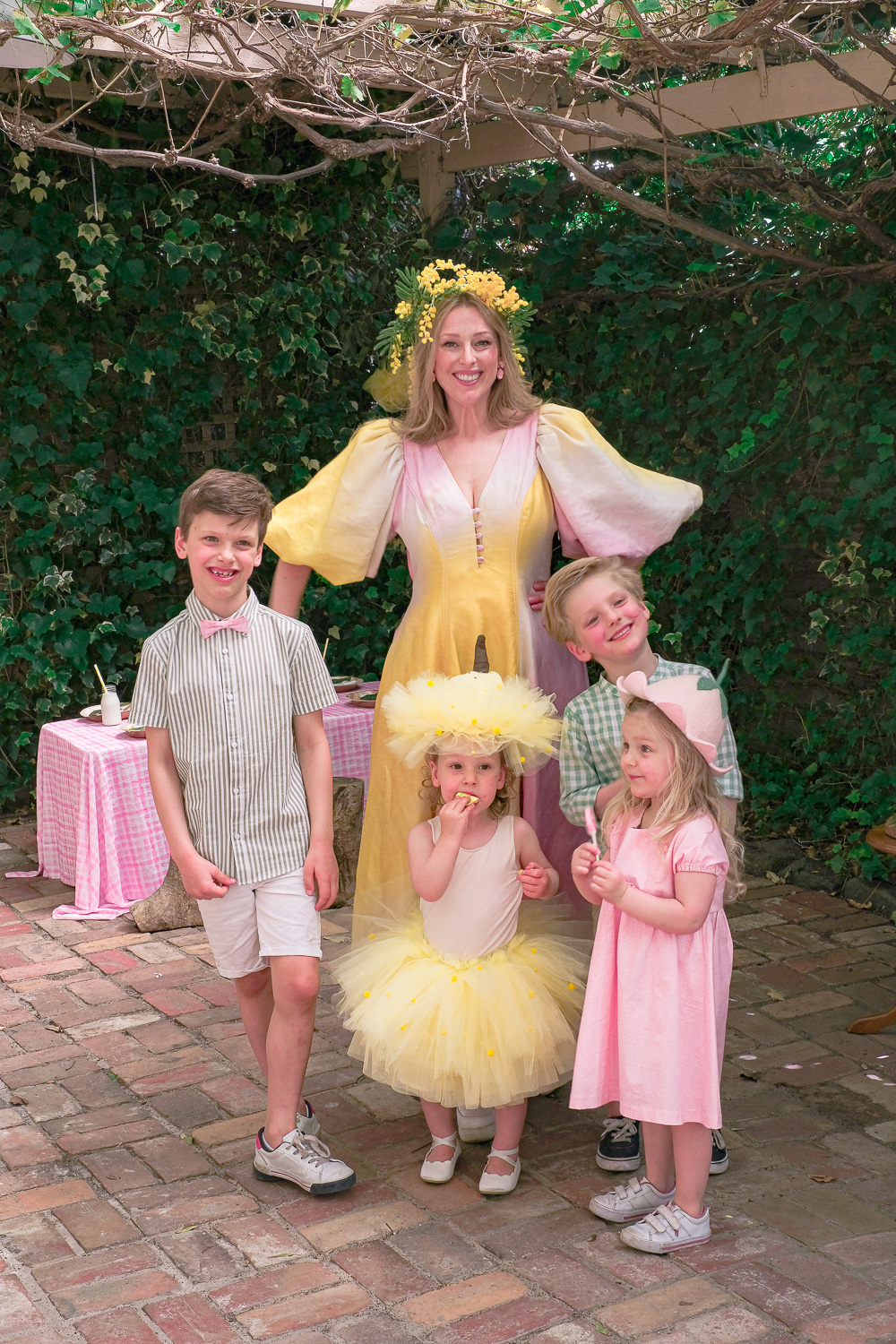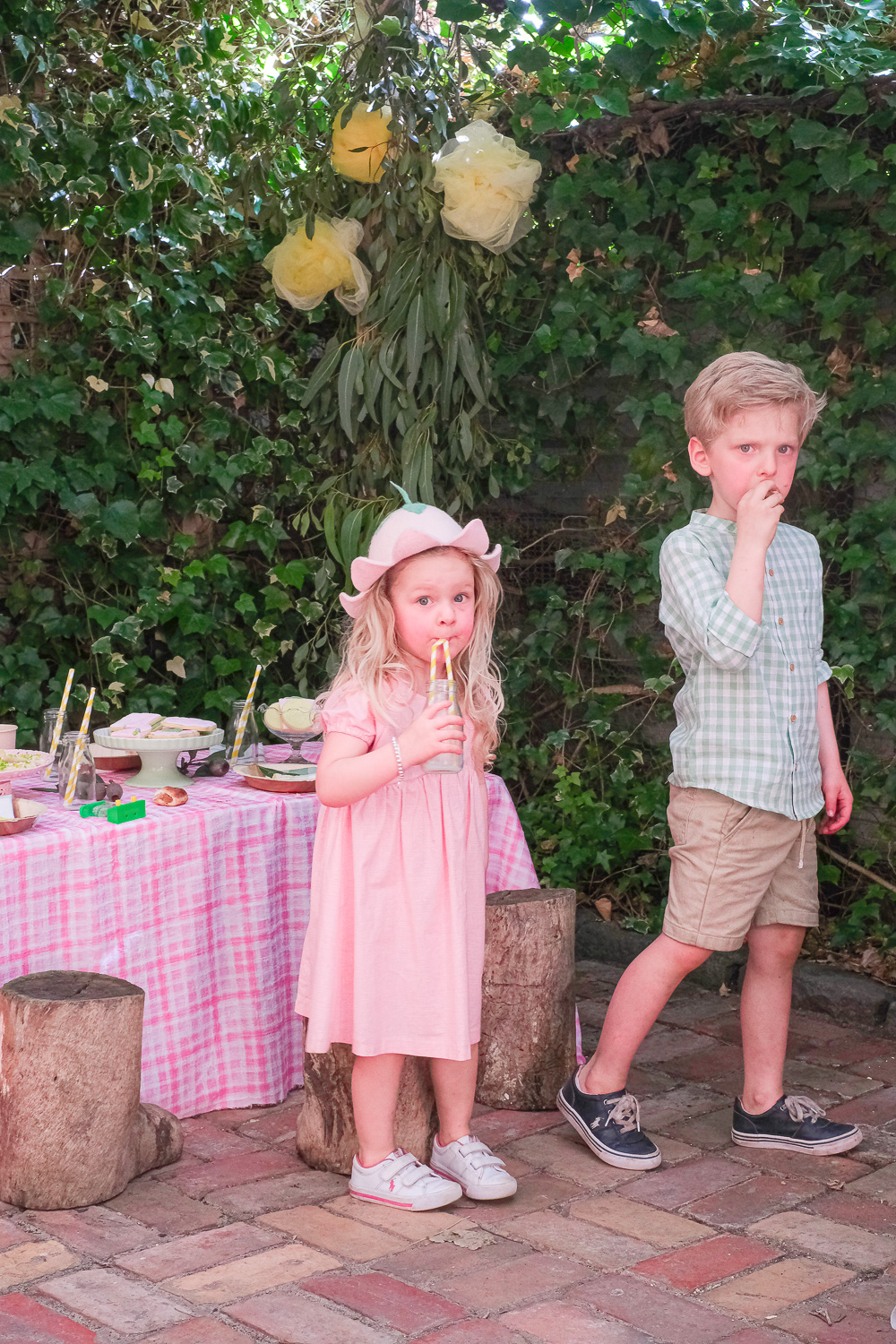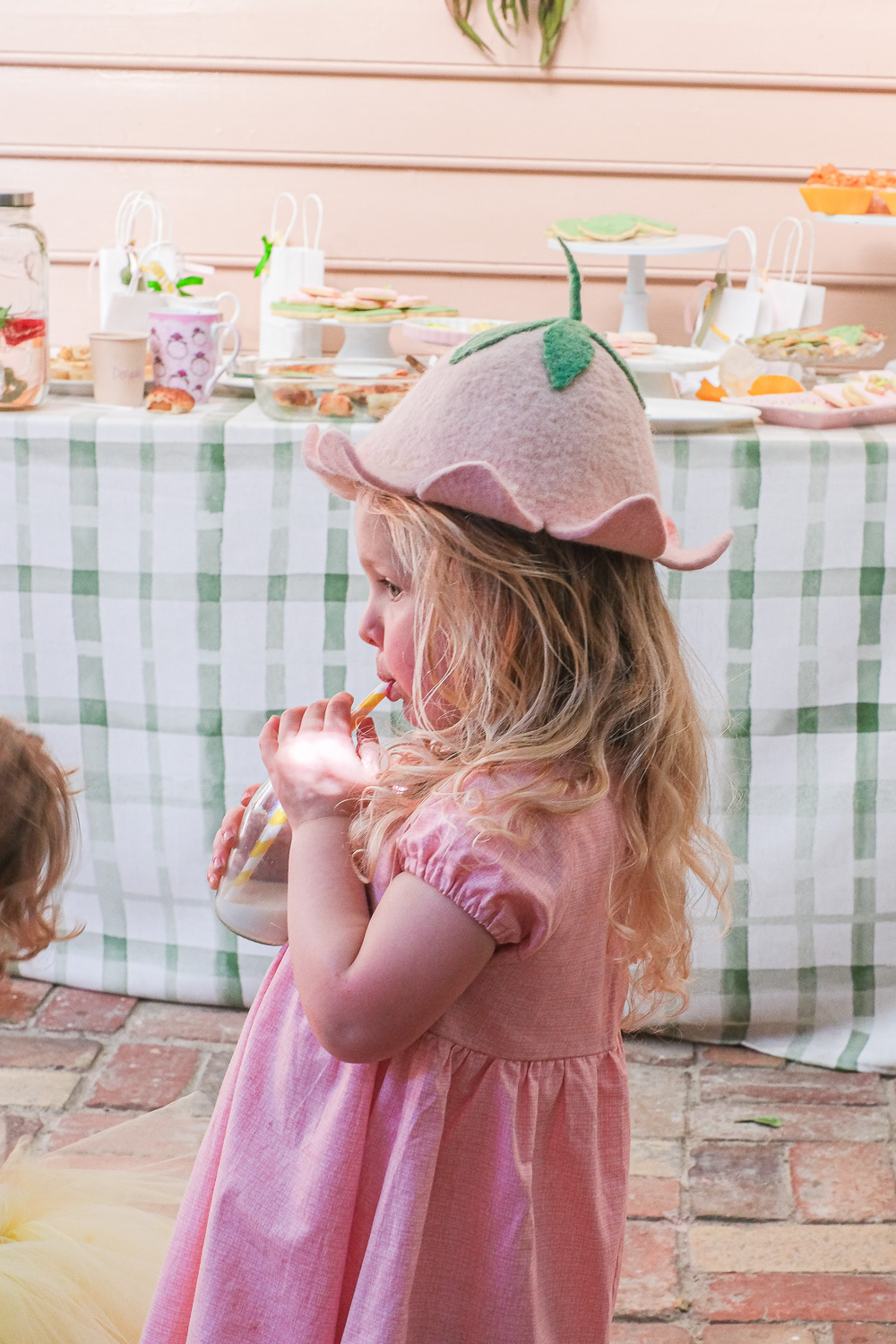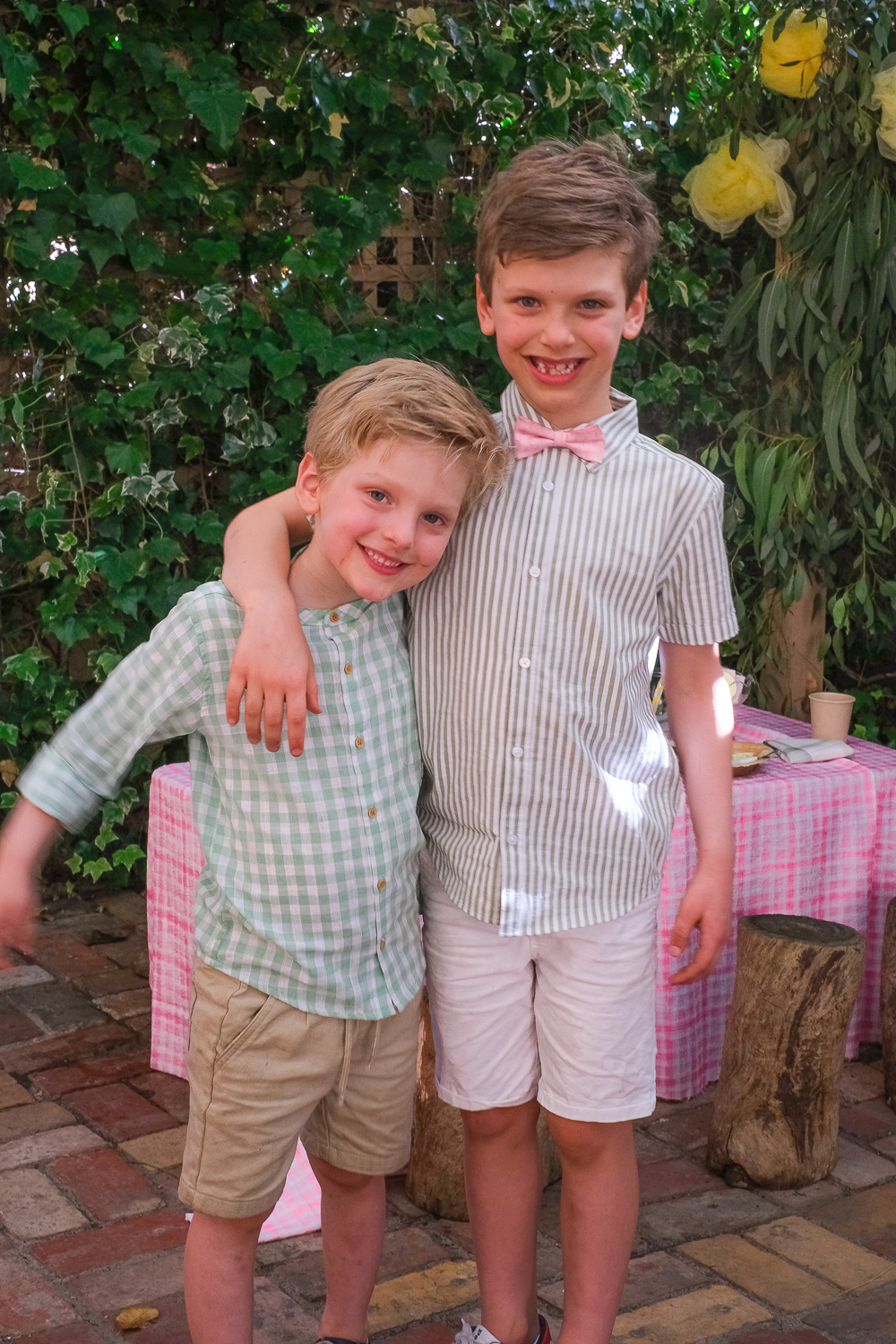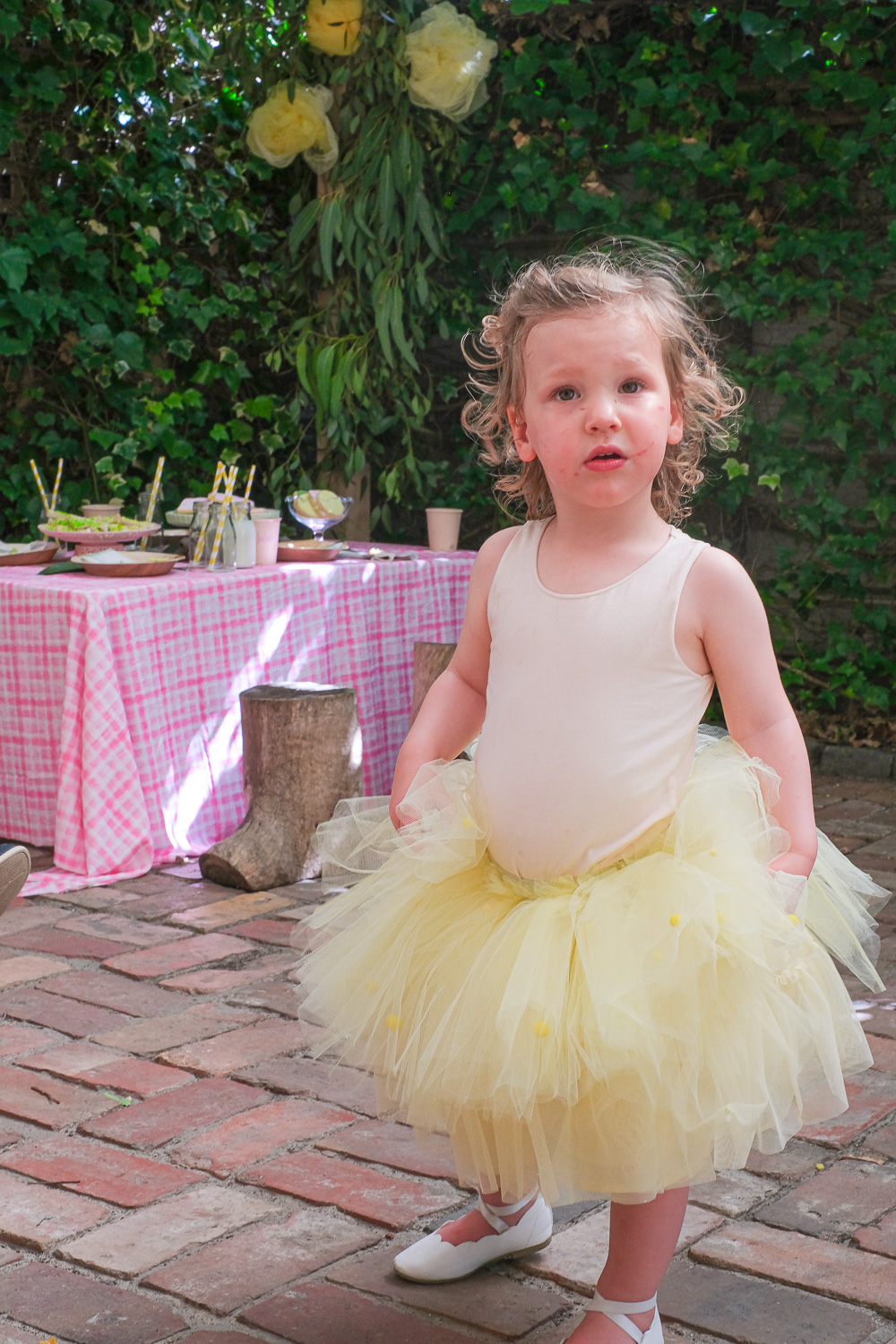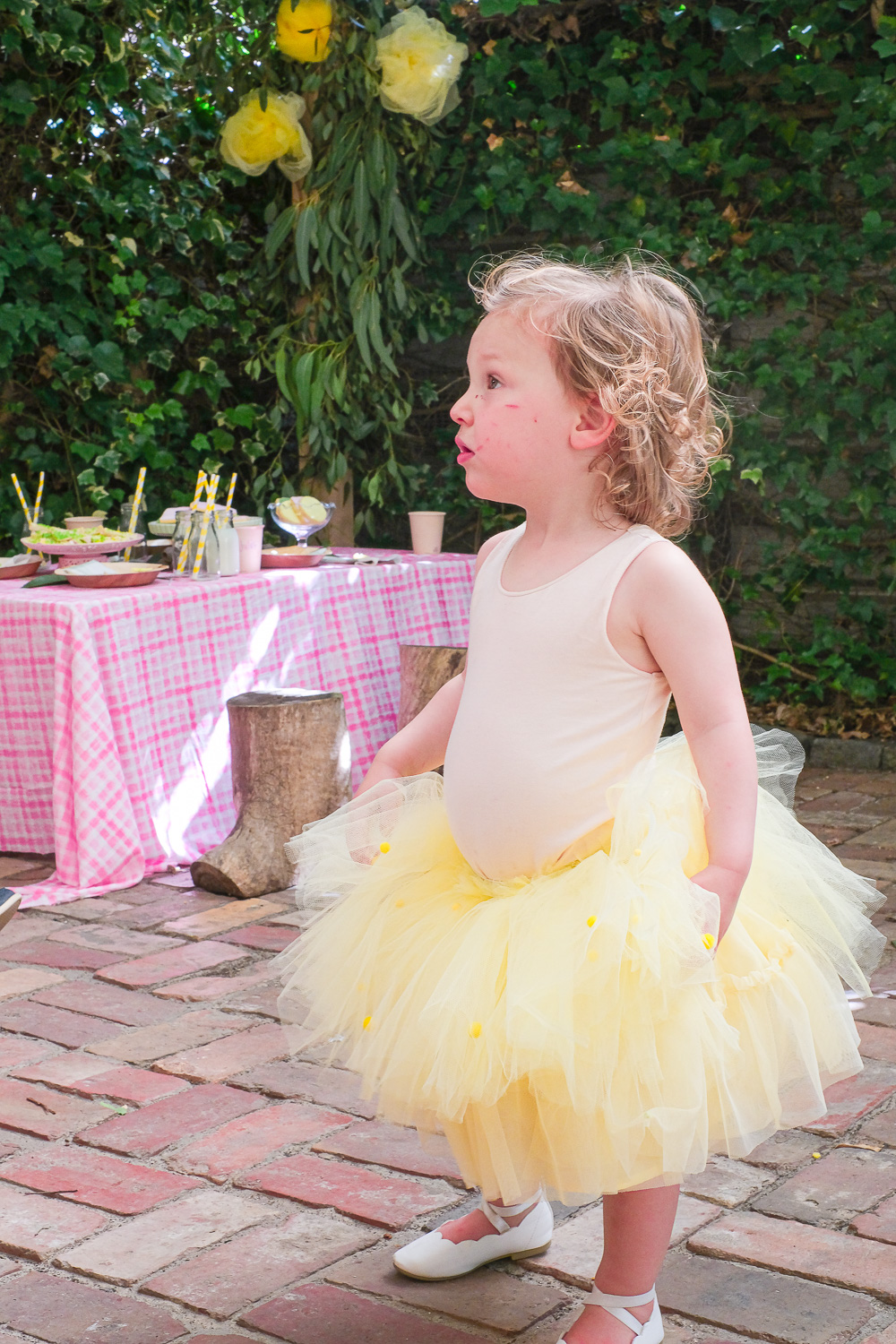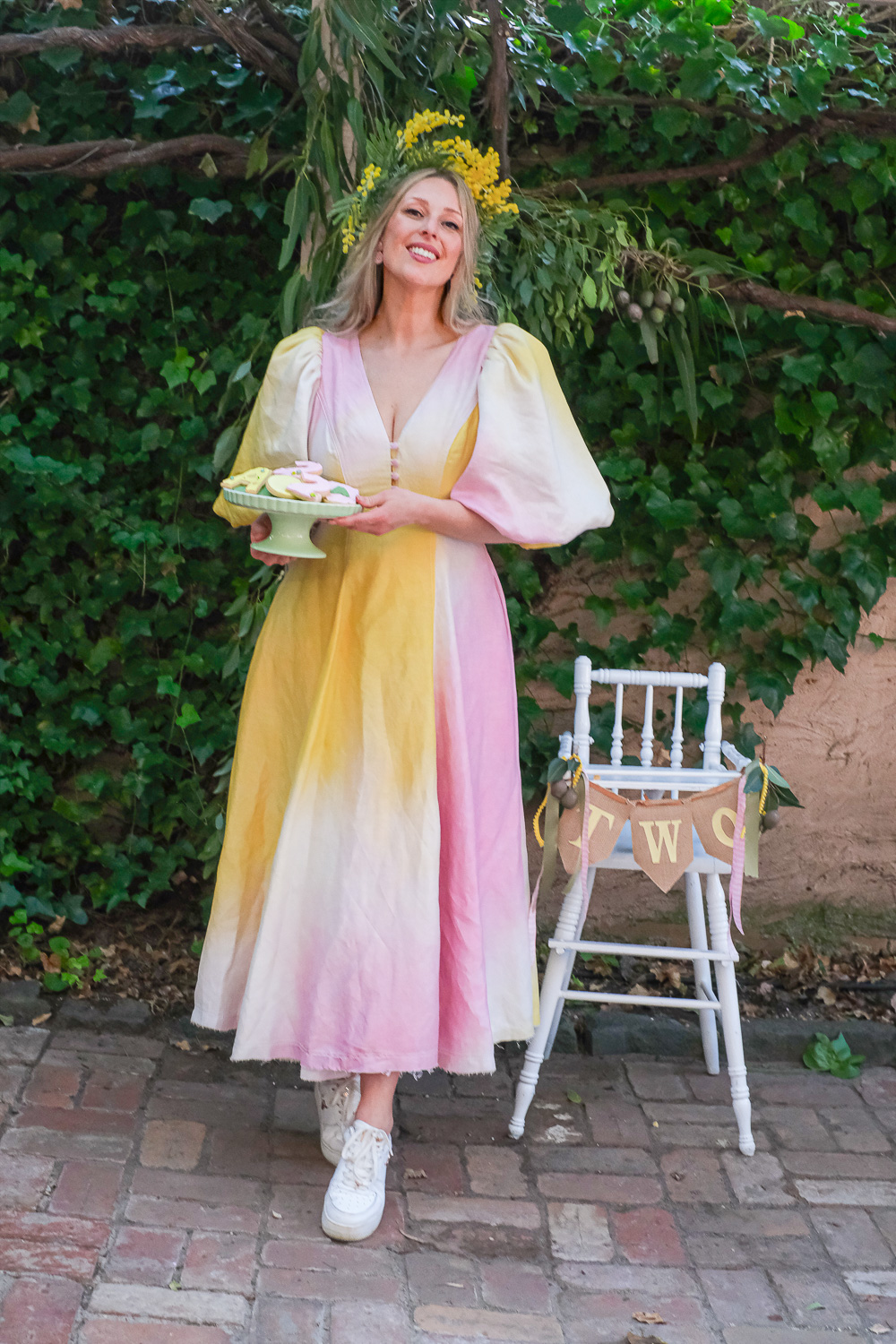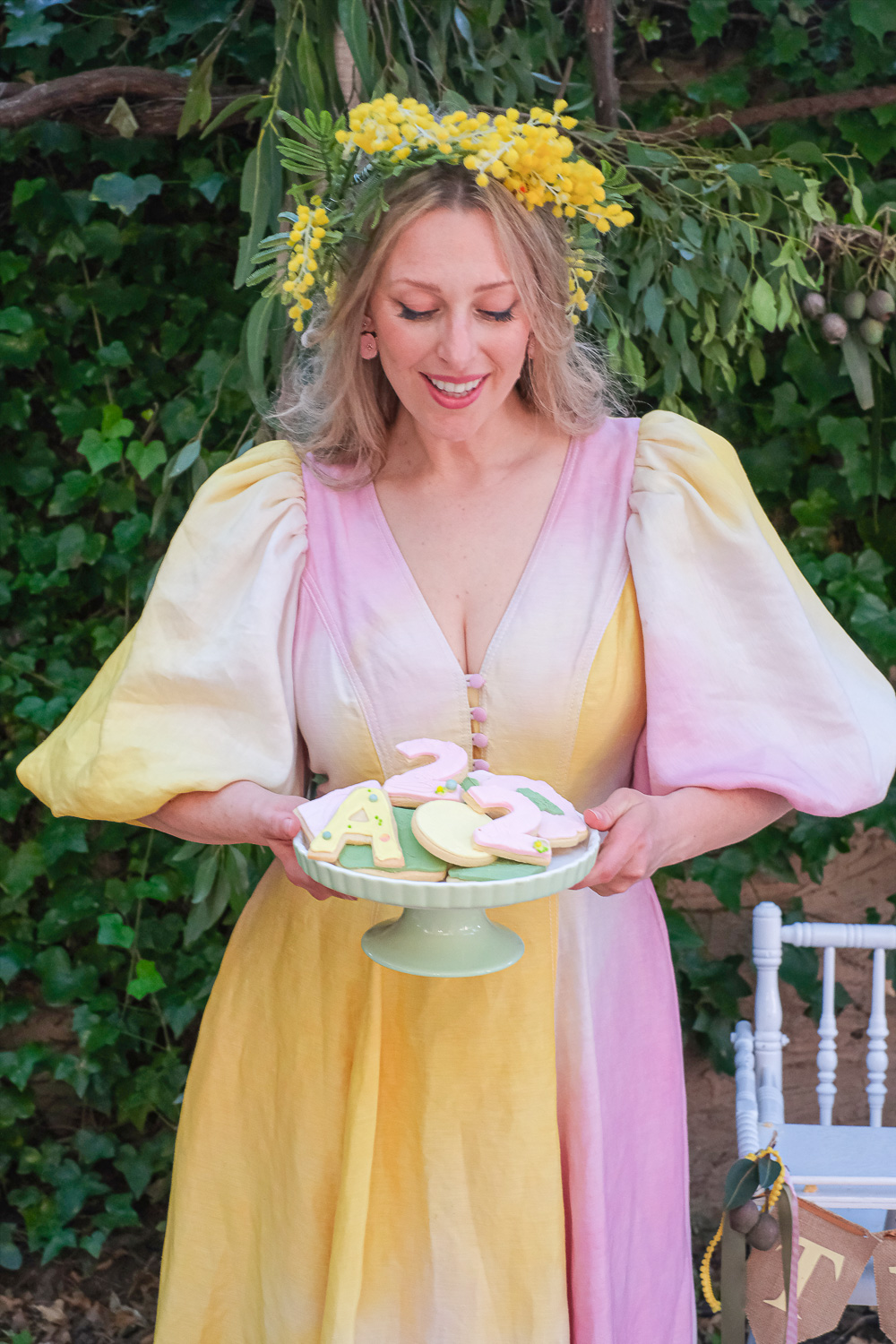 Catering:
Cake: "made" by me – I stacked 2 store bought mud cakes together but I did make the icing!!
Cake toppers: I ordered the edible fondant number 2 cake topper from a small maker called Topped.
The cookies were made by me. Eco gum leaf cookie cutter purchased from The Local Pantry Co.
Hidden details: We served sausage rolls, spring rolls, soup and cups of tea at another table.
Kids Table
Fold up table: Borrowed from my sister Finding Femme
Tablecloth: Reused from home but its just an old length of fabric from Spotlight!
Foliage:  Foraged from around our house
Glass milk bottles: Had then for years and use them every party but originally purchased from Kmart.
Plant Plates: These plates from Eco SouLife made entirely from fallen Areca nut leaves and are biodegradable, compostable, fridge & freezer safe, microwave safe, and have no chemicals. Available direct and also from Spotlight.
Napkins: Off cuts of fabric
Gum leaf place names – I used
Party Chair
Chair: Secondhand that I purchased a few years ago from Gumtree. I reuse it constantly!
Bunting: I made this years ago for Roo's second birthday so just reused it. Its cut from hessian sheets and yellow card (Spotlight) and punched with a hole punch then strung with twine. I added ribbons from by sewing kit and gum nuts from a tree from across the road.
Wattle Baby Costume
I made Ada's costume myself by sewing tulle directly onto a small yellow skirt Ada already had in her wardrobe. I used a hot glue gun to stick pom poms onto the tulle. The nude singlet is just a plain button up from Bonds. The hat is just smaller pieces of tulle sewn onto a knitted beanie.
Book
More Kids Parties by Goldfields Girl
Suggested read: Kids Parties by Goldfields Girl
Suggested read: Roo Turns Two