The way I dress day-to-day has changed significantly since having kids. Life is definitely less glamorous and my wardrobe reflects that so I thought I'd share what's changed.
3 Ways My Wardrobes Changed Now I'm A Mum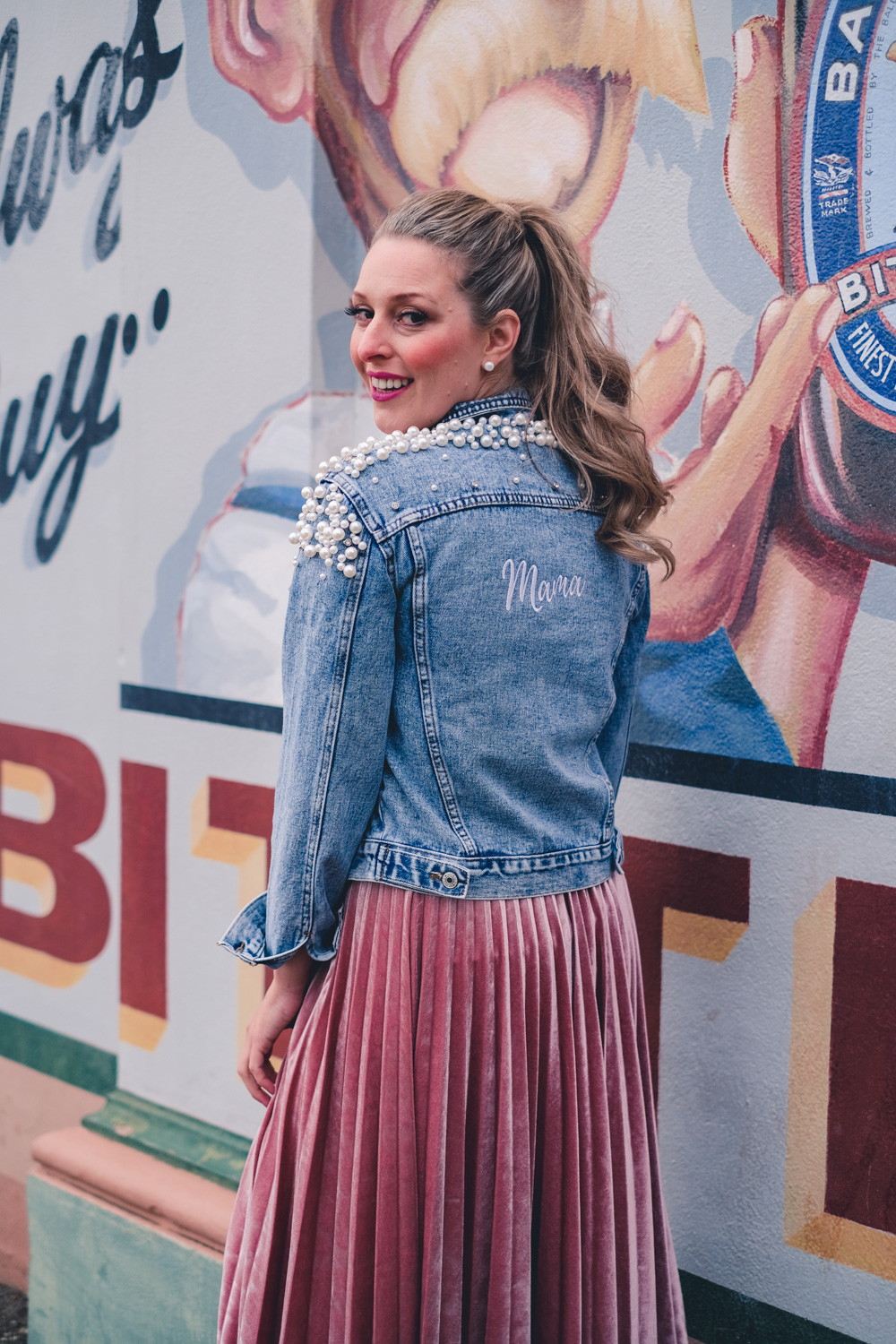 1. Wearing Comfort Shoes
If someone had told me 5 years ago that this stiletto queen would be living in podiatrist approved shoes most days, I would have told them they were dreaming. Fast forward to a pregnancy suffering pelvic instability along with mobility issues and now spending my days chasing toddlers and here I am, the queen of comfort. The everyday reality of being a mum means I cant wear stilettos when I'm chasing a 2yo, 4yo and baby. I spend my days sprinting after them when they take off down the street, getting up and down off the floor, as well as climbing in the back seat of a van when my eldest decides he no longer wants to strap himself in.
Anyone who knows me knows I don't give up the glam life easily, so I never wanted to compromise on style. My footwear troubles were solved when in stepped shoe-fairy-godmother (and actual podiatrist) Dani from The Good Shoe Shop with her chic yet stylish shoes which treat my feet right. You would've seen her shoes on me before (I wore the espadrilles here) and after finally embracing the sneaker I have been living in her gorgeous and comfortable Renee sneaker which features pink suede details pictured below.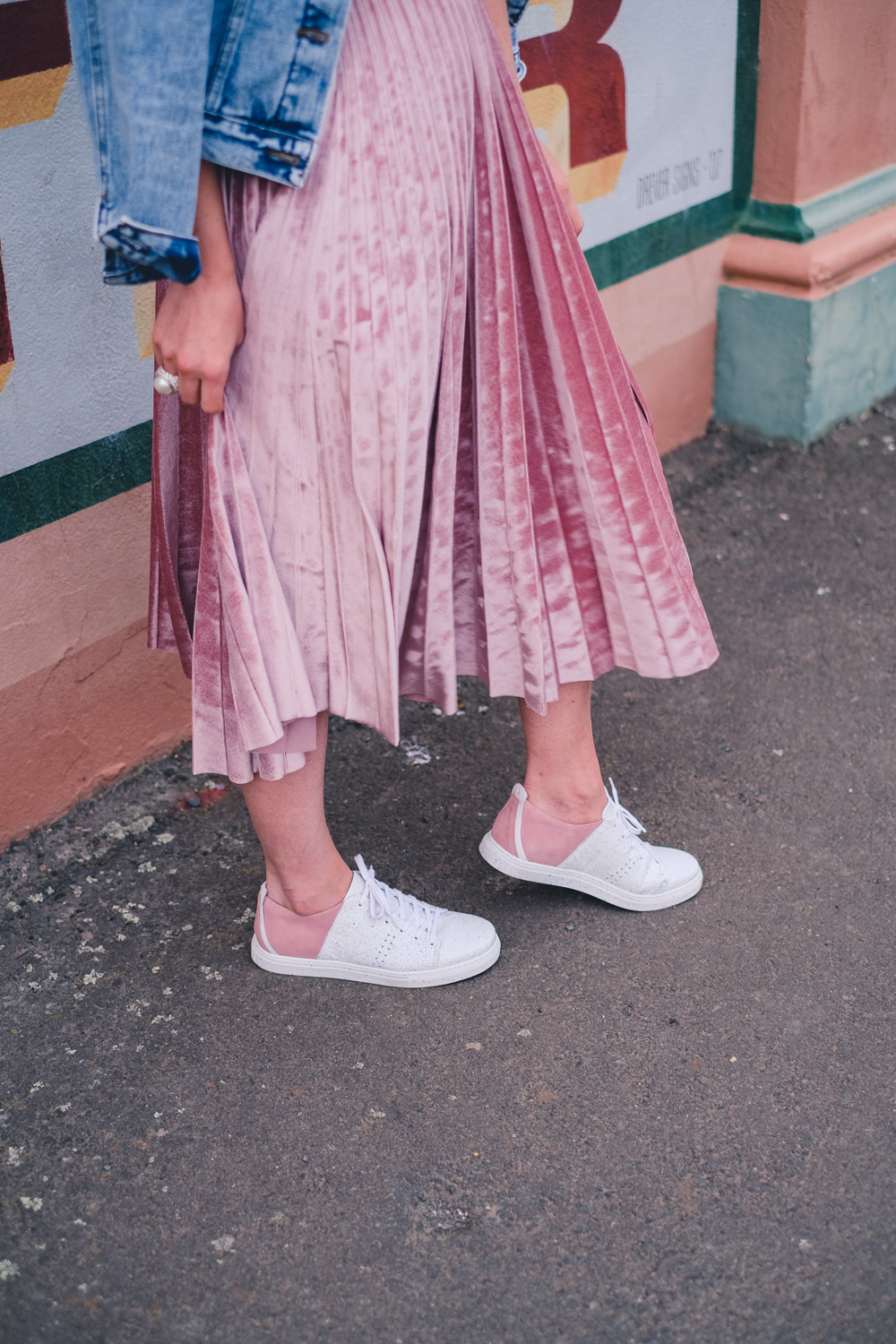 2. Ditching delicates and choosing quality
When you have kids you'll always have some kind of goop on you, whether it's Vegemite hand prints, baby vomit or leakage from a poop explosion. Inevitably it means your clothes get ruined and washed a lot and forget delicates, you'll never get time for hand washing. I have to wear fabrics that won't stain easily or show water marks and can survive being washed excessively or when I forget I've done a load of washing and it sits wet overnight until I remember and wash it a second time! Things like a good quality cotton t-shirts and tops are a simple options that survive lots or wear and washing.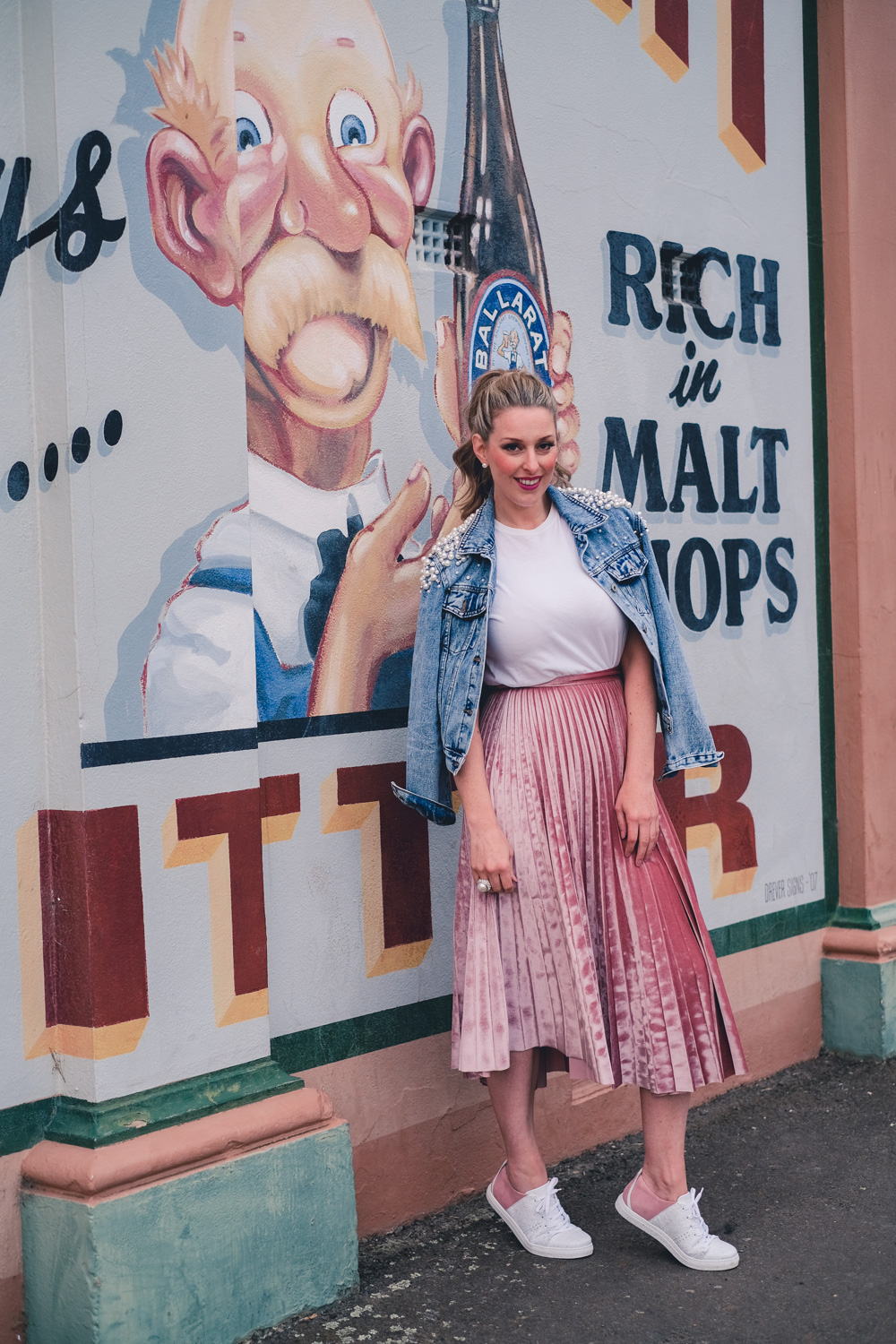 3. Embracing Casual
I need my clothes to be functional for chasing after the kids which means I dress more casually now. I've never been one for active wear so denim is as casual as I get but I still like to look a little glam. Denim jeans or jeggings although casual can easily be dressed up with a nice blouse and some pearl earring. Alternatively sneakers can be dressed up with a gorgeous skirt and blouse while still being functional for chasing little ones. Even with sneakers and denim jeans, my inner glam still comes out with a bright lipstick and big dose of dry shampoo and some pearl earrings.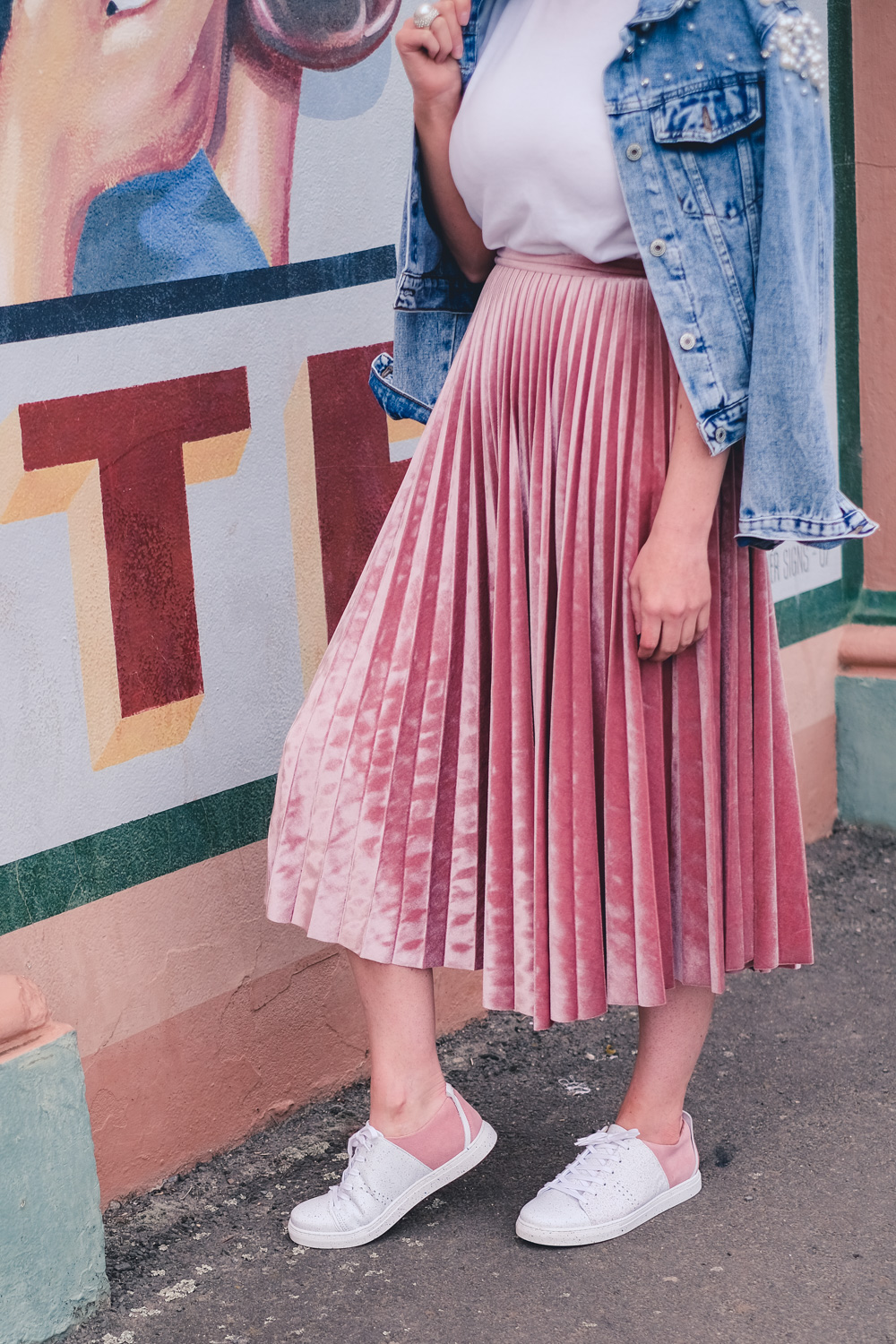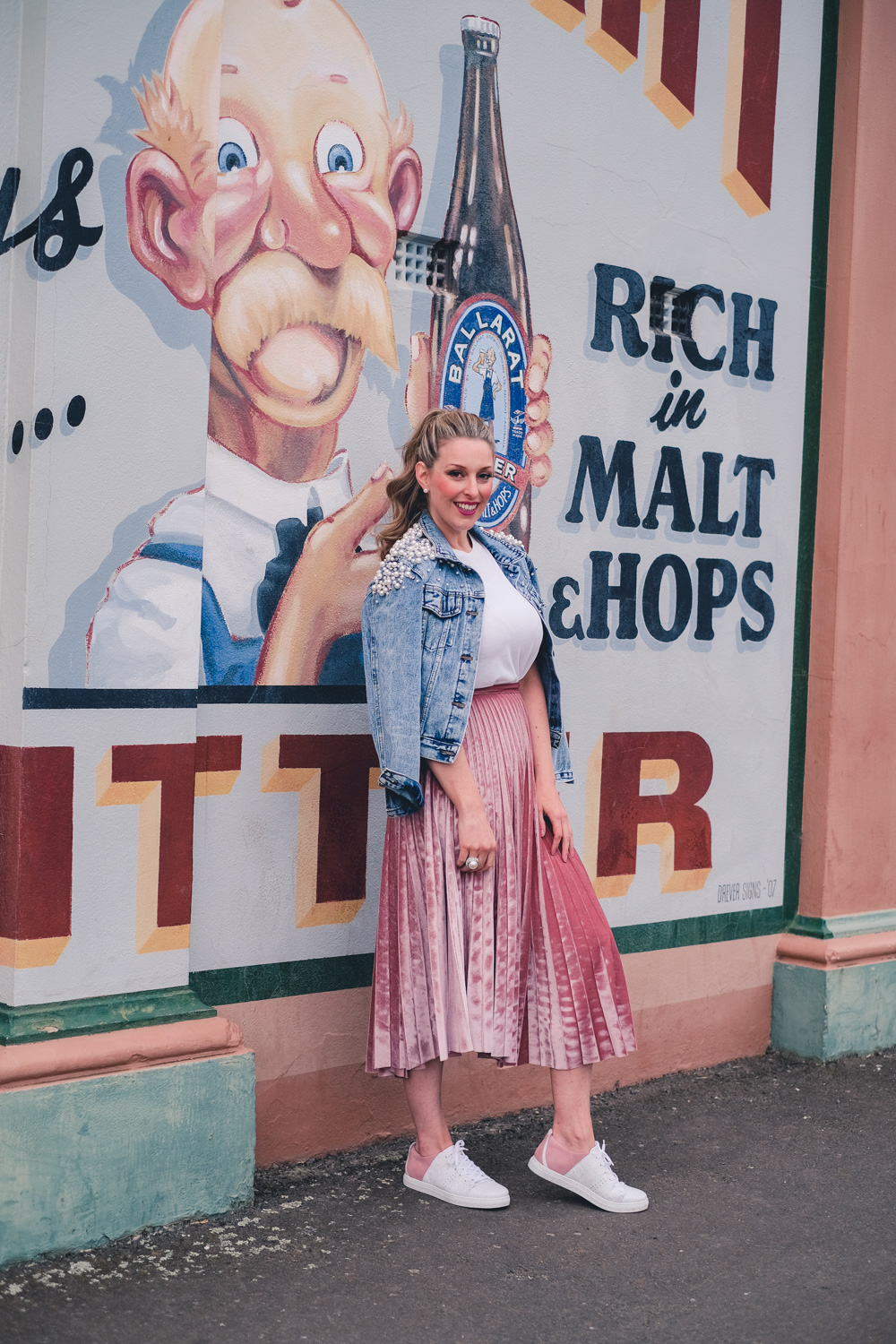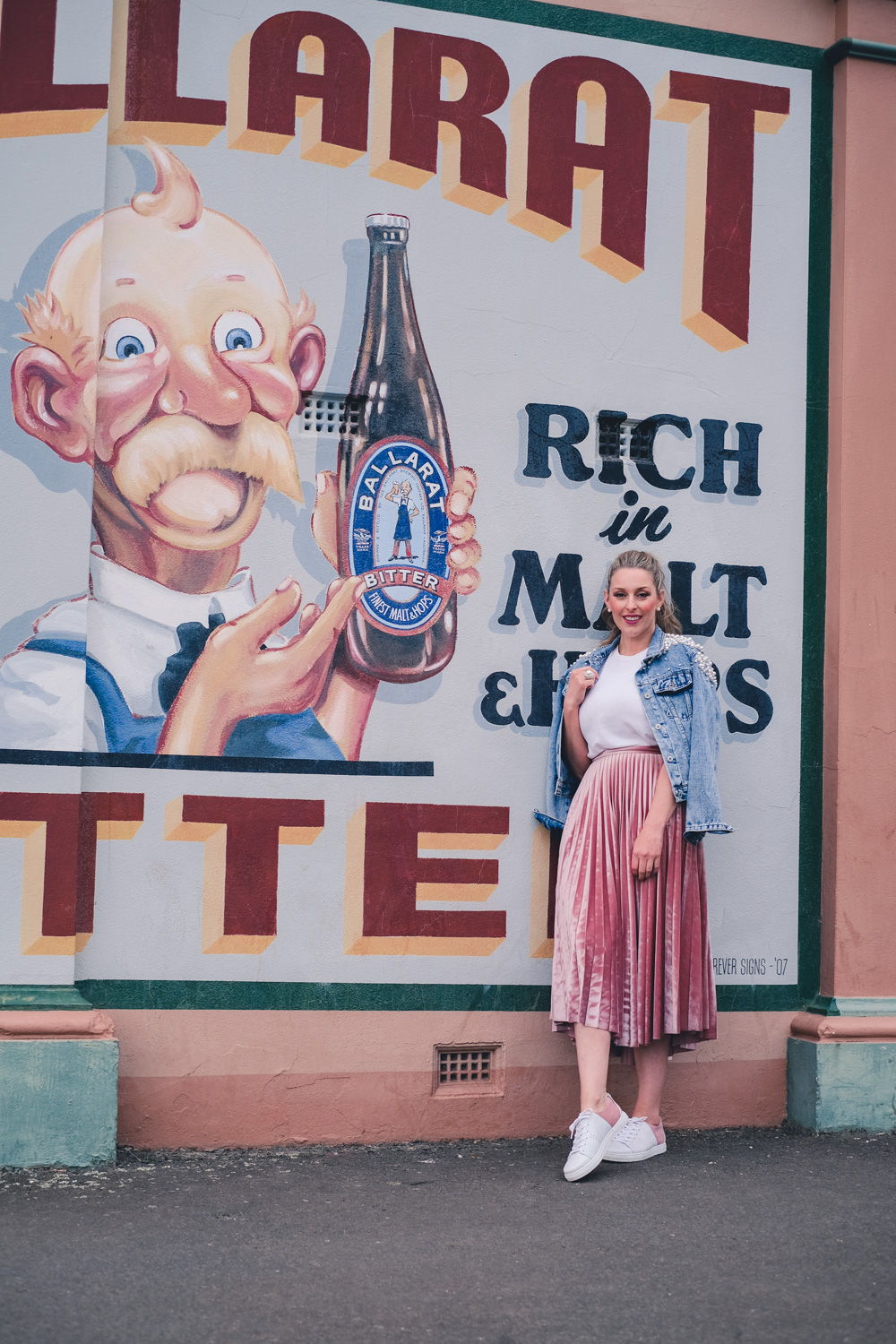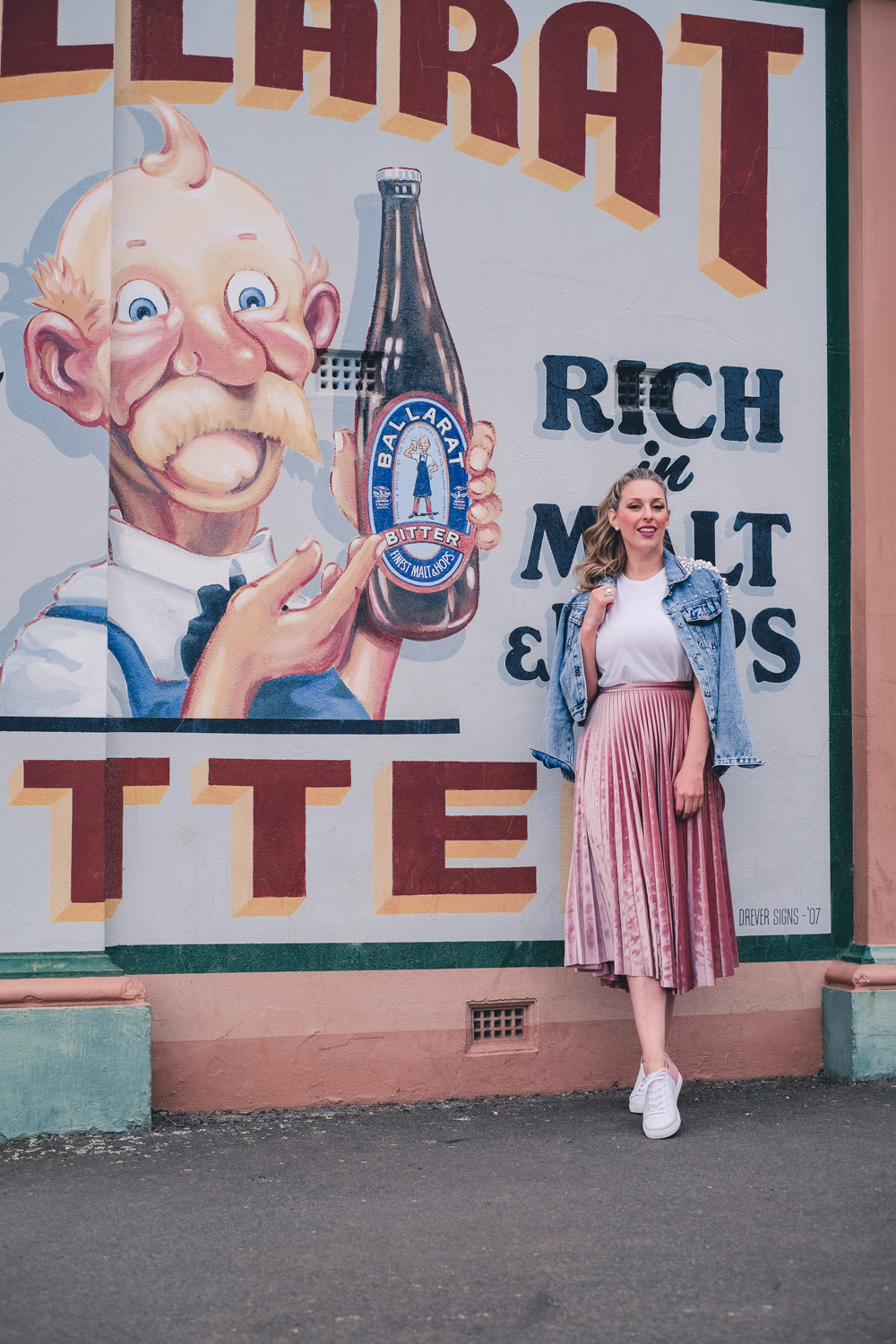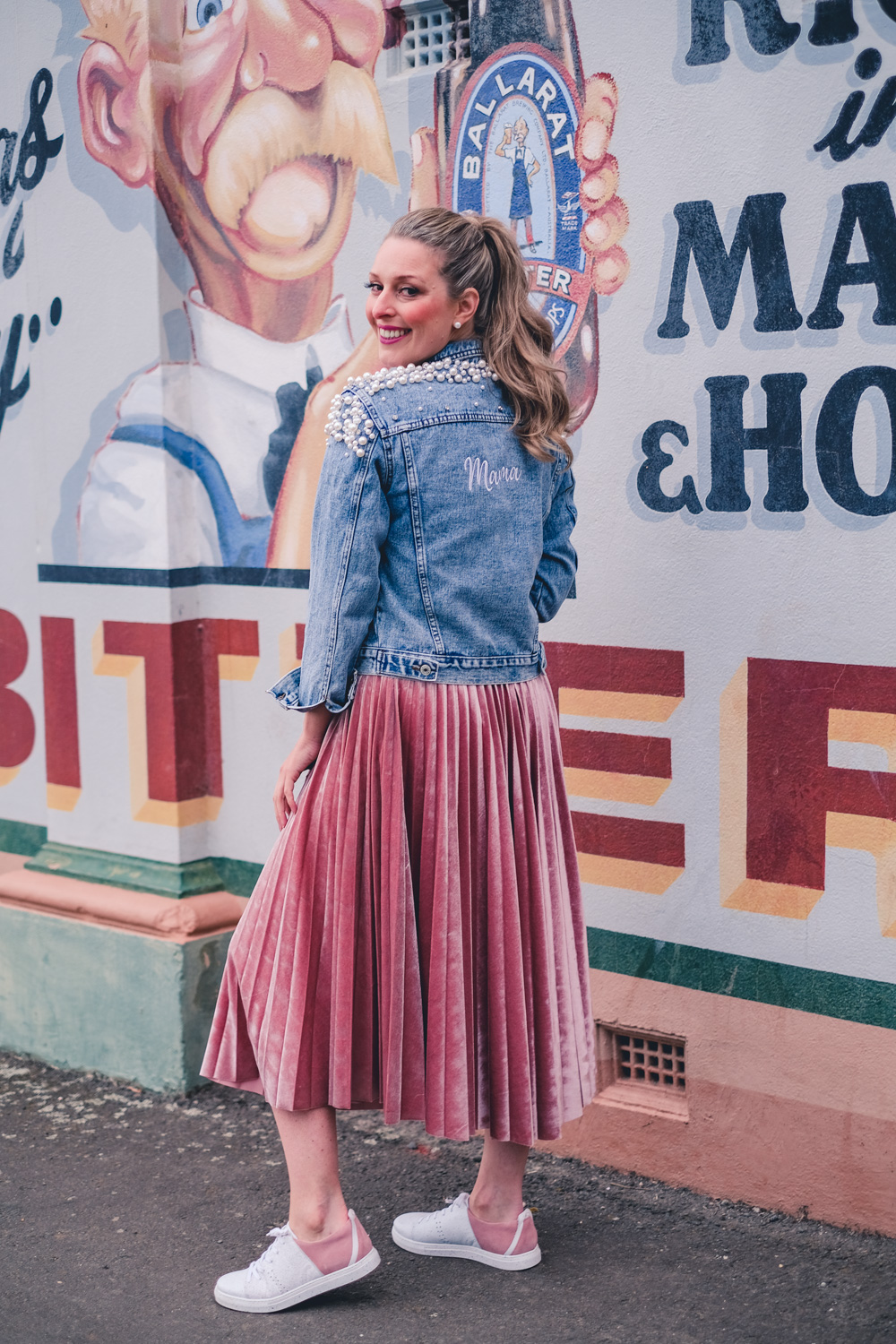 Shop the Renee Sneaker here
Get 15% off the range at The Good Shoe Shop by using the code GOLDFIELDS at checkout.
Reader Interactions