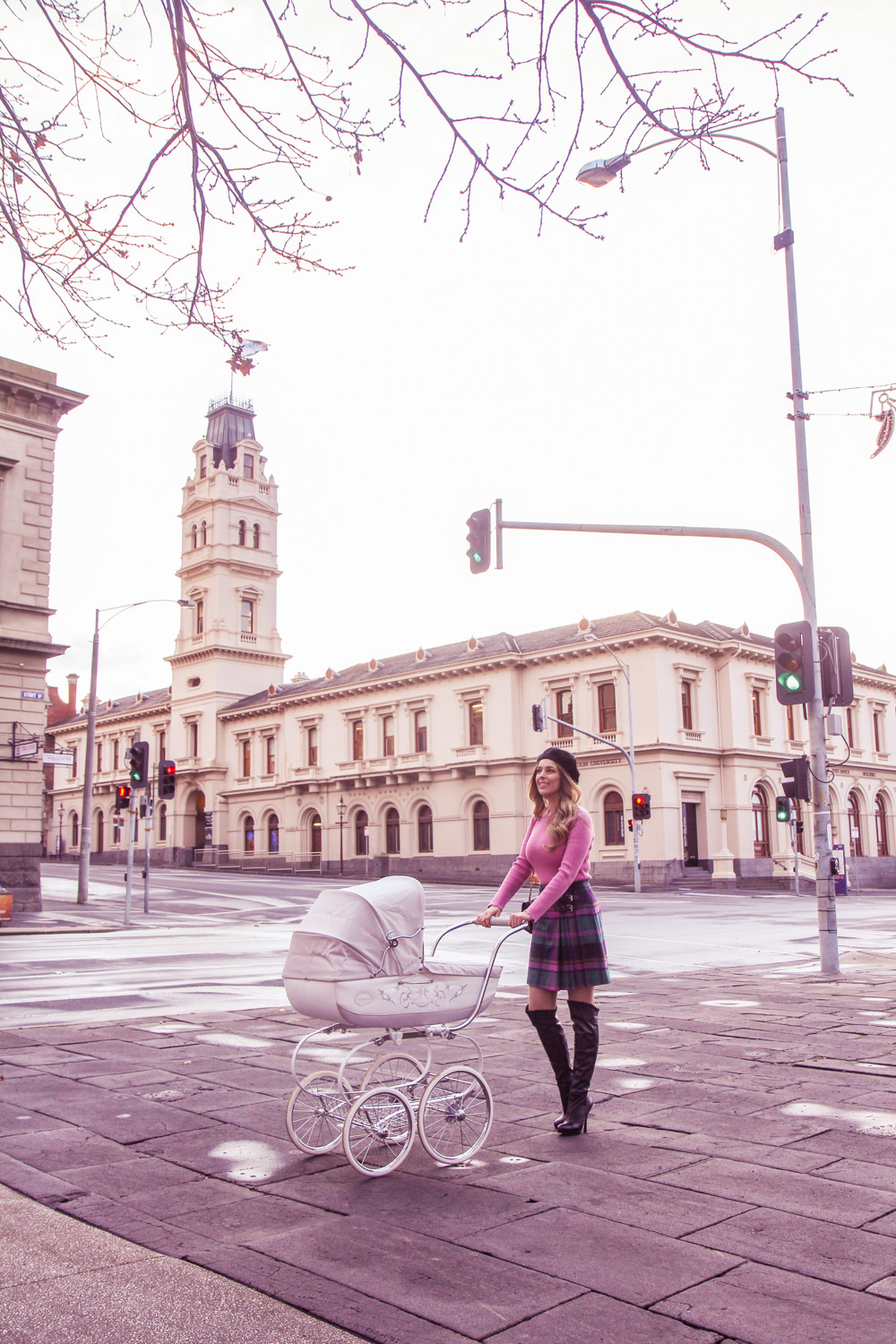 Lately things have been rather chaotic and stressful in our little household. My Mums been unwell and my grandpas been in hospital. My Mums brothers are not around at the moment which has meant I have been doing lots of trips to hospital each day to see my Pa and keep him entertained in the hope that he doesn't mount an escape before he is well enough to be discharged. This along with the kids being sick (when are they not?) has meant that I've said no to things a lot more than usual.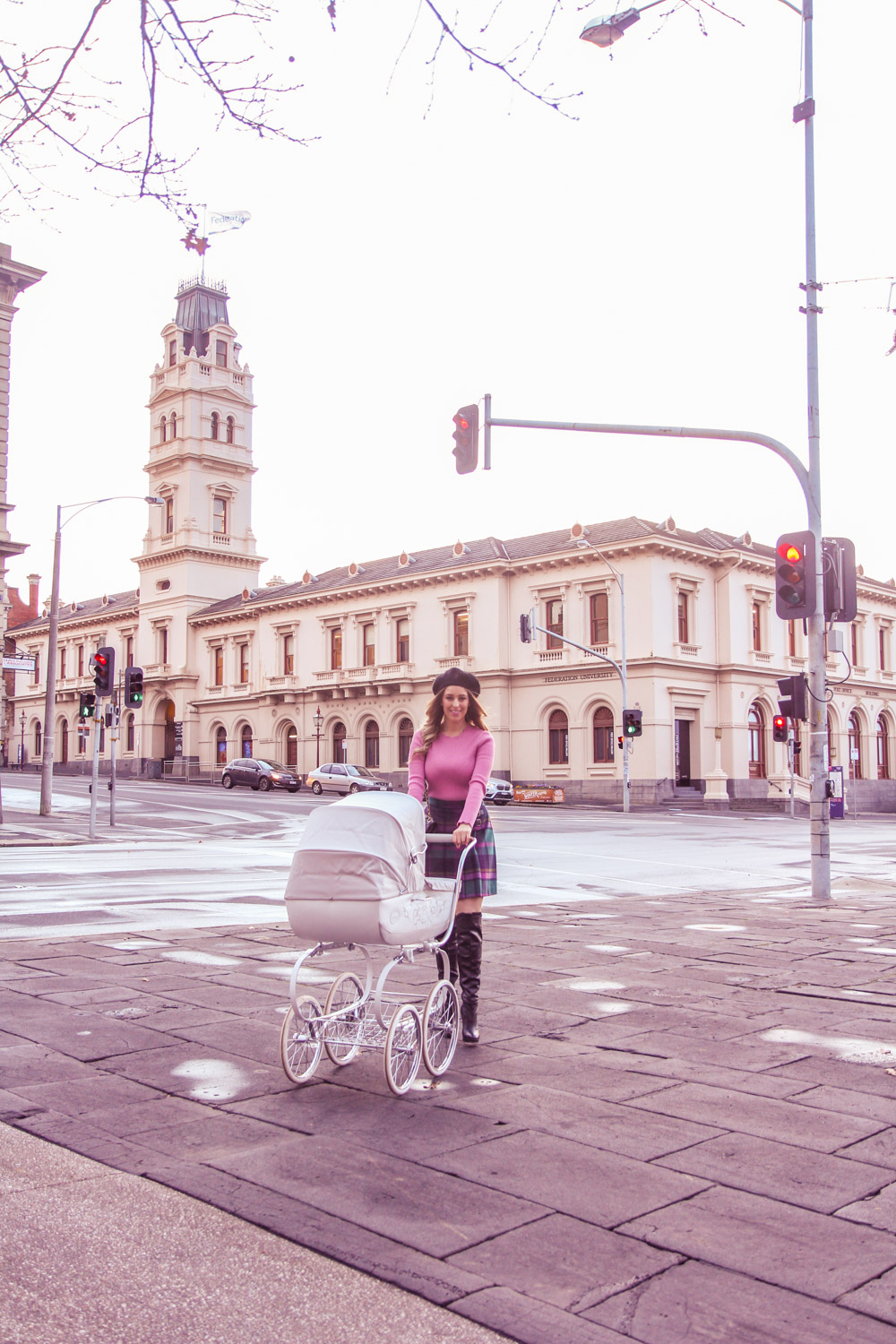 Being time poor means when I do take on an opportunity it's something that I've been selective about and I'll enjoy.  When Alannah Hill contacted me to feature their winter range there was never any doubt I would say yes. I first fell in love with the brand as a teenager, but with only a part time job I could never afford more than a pair of gloves or stockings. I used to visit the stores daydreaming of being an 'Alannah Hill Girl' our title for the women working in the stores wearing vibrant red lipstick, lace stockings and a hat.
I have collected a few Alannah Hill items over the years and because of the quality they are things I have kept for years and can mix and match easily with my wardrobe. Today I am featuring the gorgeous 'State of Grace' knit and 'Hello Winter' skirt.  If you love Alannah Hill you will be happy to know they currently have a Winter Sale with up to 50% off.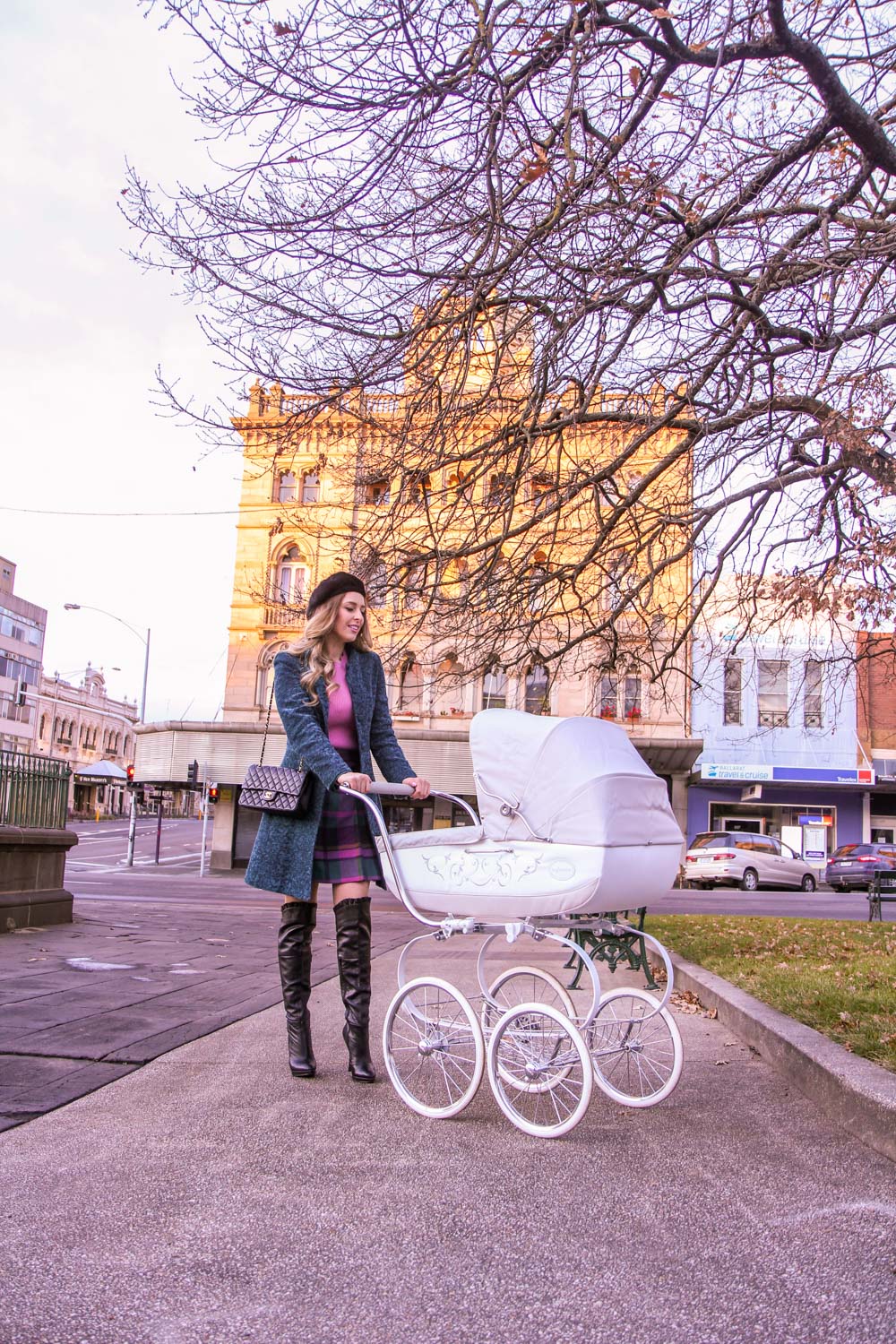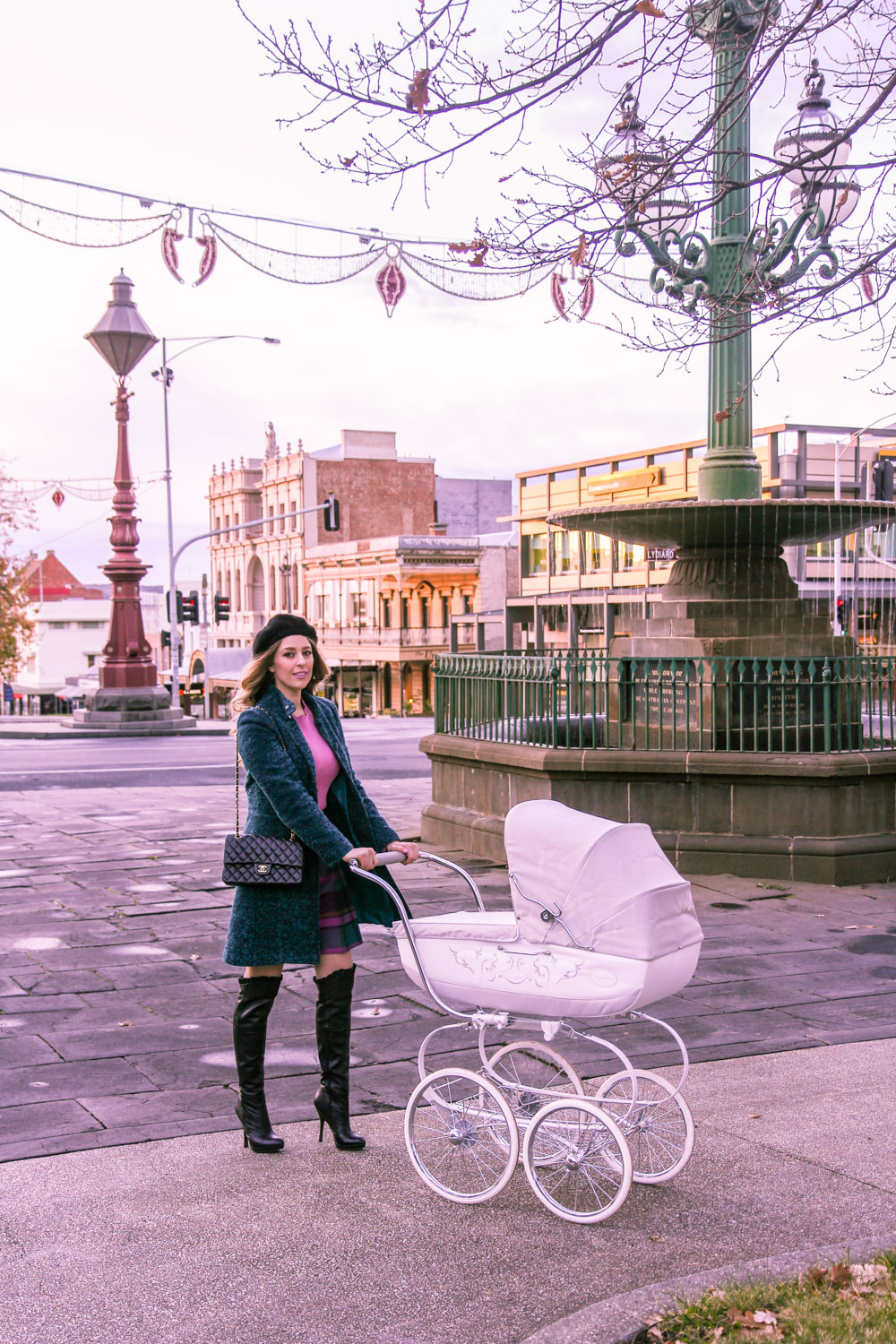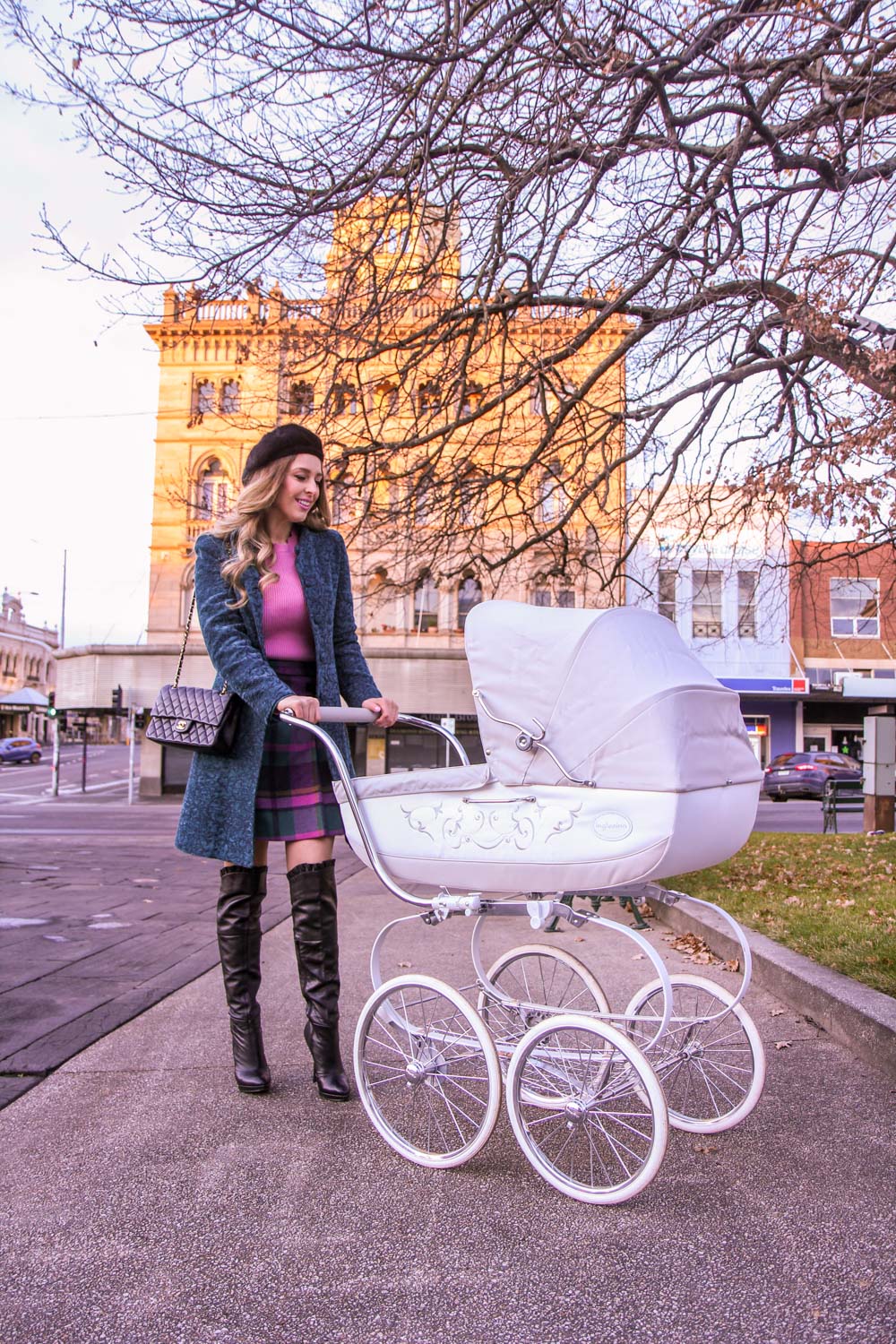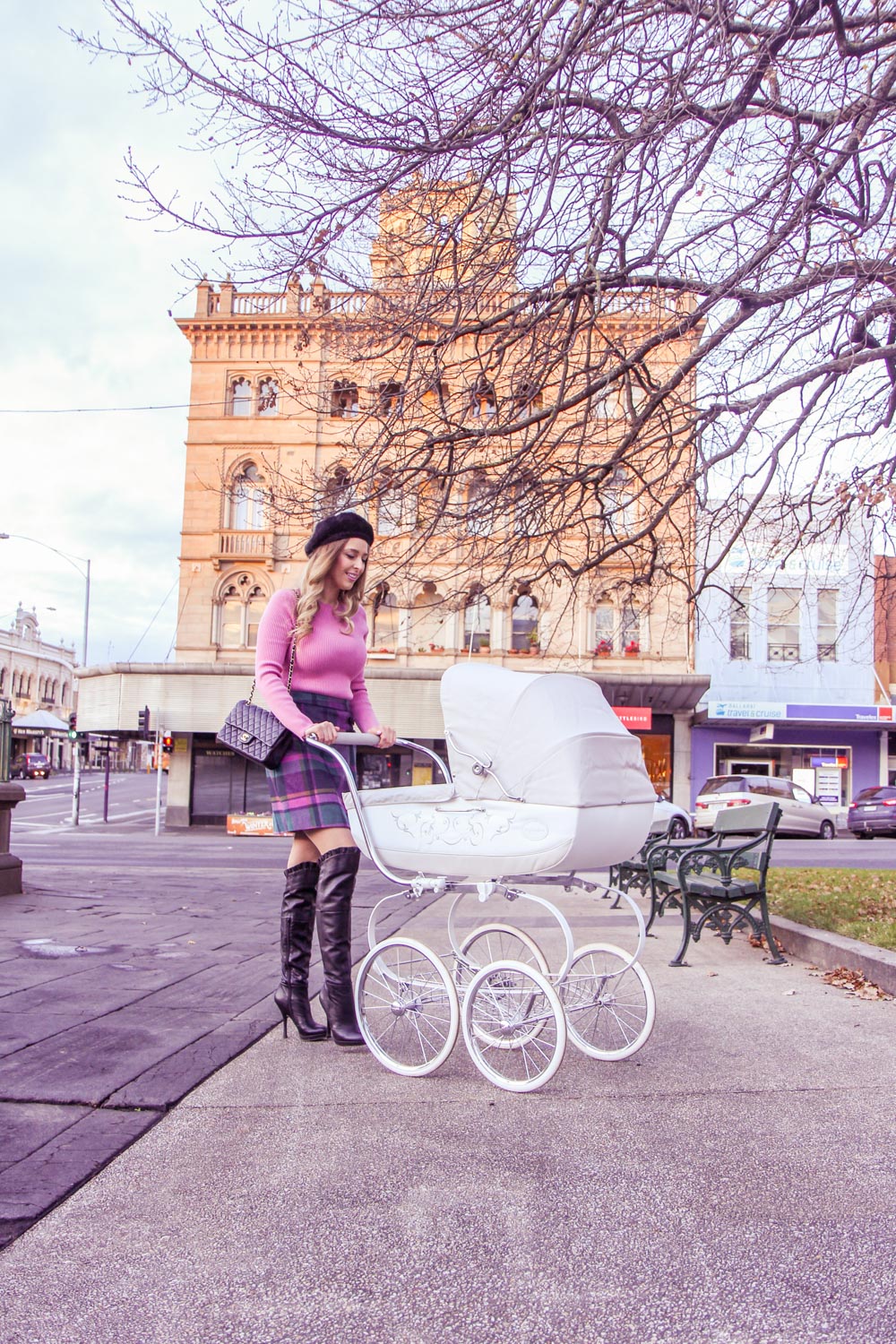 Goldfields Girl wears
State of Grace Knit: c/o Alannah Hill
Hello Winter Skirt: c/o Alannah Hill. Similar skirt here, and dress here
Photography: Finding Femme
Central Ballarat was the perfect backdrop to feature this gorgeous outfit with the city quietly sparkling in its frosty winter glory. Sick or sleep deprived, this city's winter sunrise will always be worth the early wake up. Finding Femme worked her photographic magic as usual before we headed across the road to Little Bird Café for a freshly brewed chai and a pot of porridge like our grandma used to make.
Happy Winter