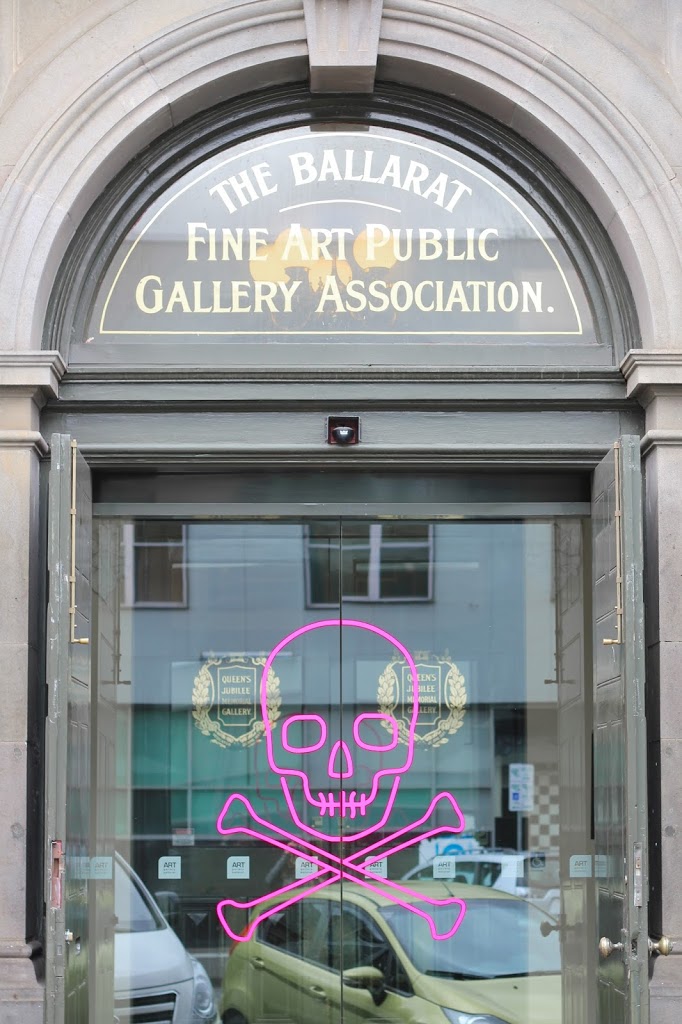 This fab exhibition at the Art Gallery of Ballarat finishes this Sunday. If you're a silly sausage and haven't been, make sure you read the original "why go" post here.
4 Reasons why you need to visit AGAIN.
1. Discover something new
Well, duh! Each time you visit you notice something different that has you scratching your head "Why didn't I notice this last time?" Every. Single. Time!
2. You won't get given nice things if you don't use them
Yeah, yeah, so your Mum told you. But it's true. If you want to see more investment in arts and culture, you need to show you value it by turning up. Twice.
3. Support local artists
There are many Australian as well as dinky-die local artists whose works are included in the exhibition. Don't know which they are? Well, hassle one of the volunteers or even the curator herself (sorry Julie!) and find out.
4. Something for everyone (with aircon)
Yes, its the last week of school holidays and every parent is wondering what they can do to entertain the kids. The exhibition is for everyone, with plenty of activities to entertain the young (and young at heart) from decorating your own skull mask or getting involved in one of the workshops.
NOT TO MISS ARTWORKS (Take Two)
In case you missed it, see my original list here.
Skellywags – by Ellen Sorensen. Peer into the peephole of this small plywood box – Look for the paper dog, it's sure to make you smile.
Hades & Persephone – These dainty skulls made from vellum are decorated with ink watercolour and metal studs. Skulls never looked so pretty!
La Calavera de Cupido (Cupids Calavera) – One of the José Guadalupe Posada prints. The love story looks so entertaining I just wish I could read Spanish!
The Neon Skull – by Ben Cox this iconic image doesn't get a mention in the catalogue but it's the first thing you see before you enter the exhibition. I'm not sure what will happen to it next, but I'm personally for it being hoisted up the side of a building in town and left to spend its neon days shining at weary youths waiting in line for the taxi after a night out.