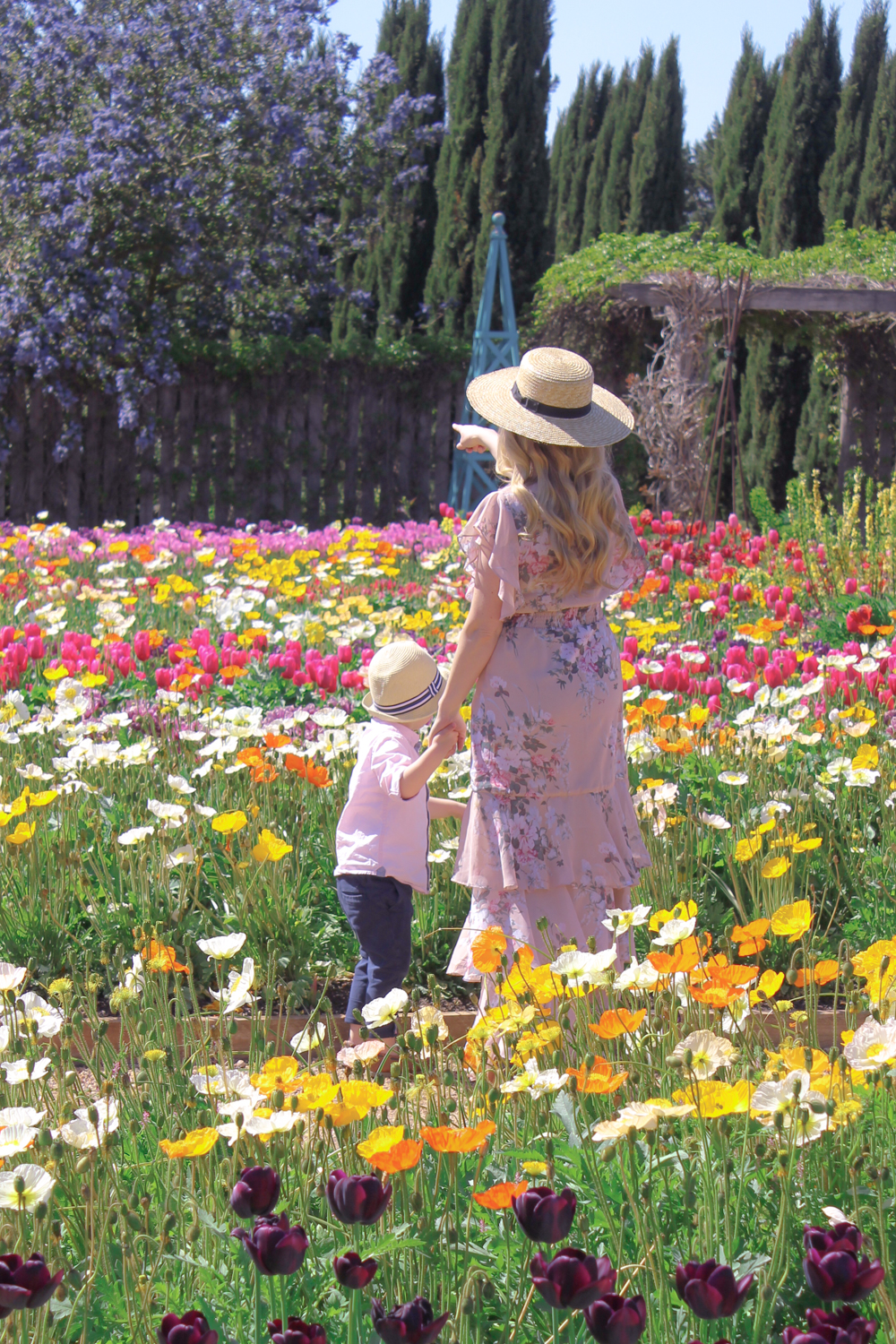 Spring is the perfect time to go out and enjoy many of the local gardens in their full glory. A lot of private gardens have openings and events so that you can enjoy the hard work and success of local gardeners as well as gather inspiration and tips for you own. If you are like me and enjoy visiting gardening events and activities I have compiled a little list of events for you.
OCTOBER EVENTS 
Ballarat Orchid Show 2018 – Oct 19, 20, 21
The Ballarat Orchid Club will be holding its Annual show displaying flowers of all shapes, sizes and colours from the amazing orchid world There will also be an orchid sales area full of orchids from a variety of professional growers available for purchase. Potting and orchids care demonstrations will be run regularly during the event and expert orchid growers will be on hand at all times to answer your orchid growing questions. The event will be held at the Primary Industries Training Centre, Wendouree on Oct 19, 21 and 21. Details about the event here.
Wedderburn Garden Expo – Oct 21
Nine public and private gardens will be open to view on the 21st of October. The event will include garden entry and devonshire tea at the Coach House Gallery Museum. For more information or to book visit the website here.
Bendigo Annual Tulip Display
The City of Greater Bendigo's Park and Natural Reserves team have an annual tulip display along Pall Mall and Conservatory Garden. The display features more than 30,000 tulips in an assortment of colours, sizes and blooming times. The gardens and tulips usually look their best until mid October.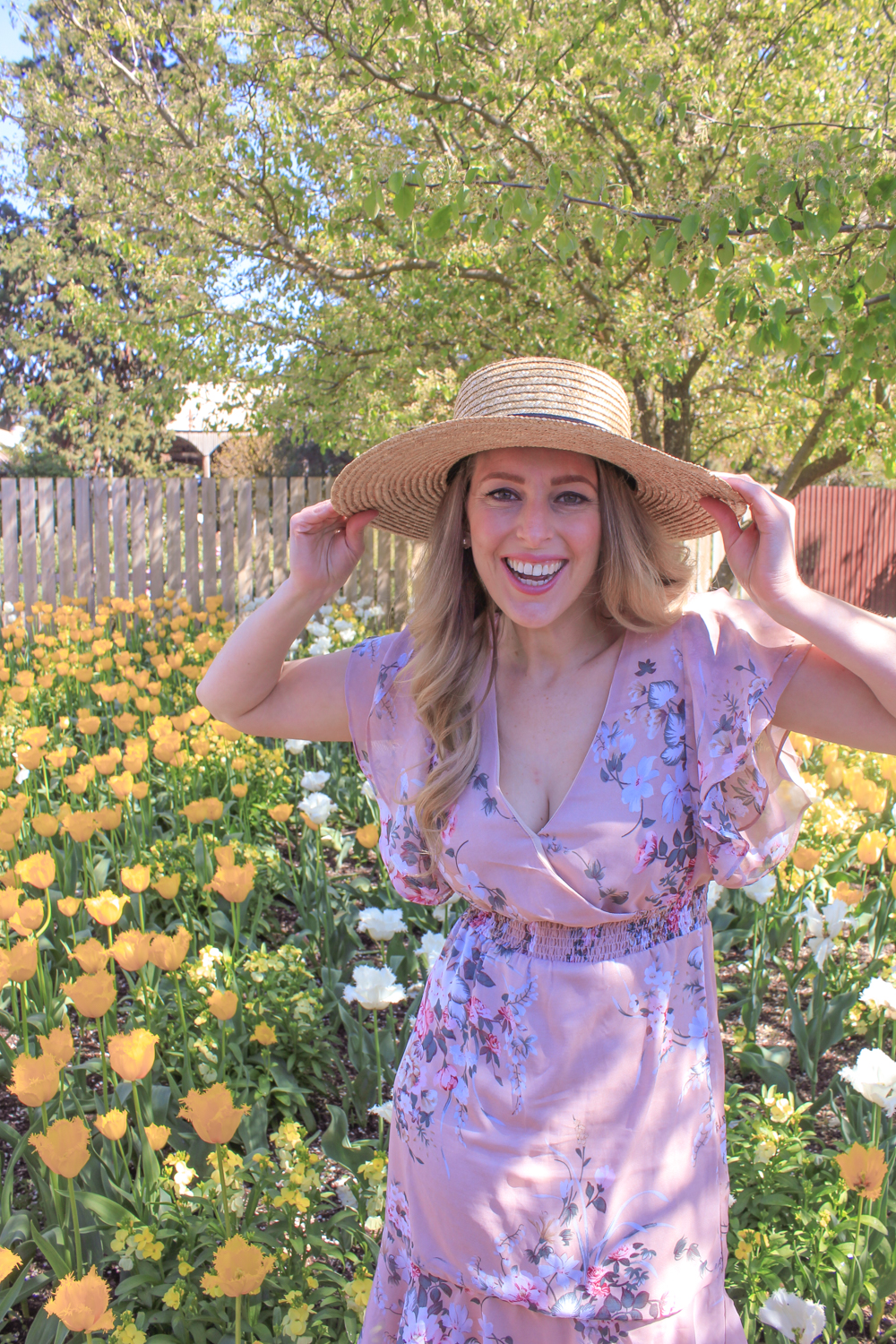 NOVEMBER EVENTS
Garden DesignFest 2018 – November
Over two weekends in November this event features Australia's best display of professionally designed gardens. Some gardens have not been opened to the public previously and gardens are located across regional Victoria include locations in Bendigo, Ballarat, Lal Lal, Buninyong, Macedon, Kyneton and Malmsbury. Details about the event are located here.
Mica Grange Open Gardens
Open each weekend until the 25th of November, Mica grange is hosting a sculpture exhibition displaying work in a natural garden setting, allowing visitors to imagine how a sculpture may enhance their own garden. Different sculptures will be exhibited throughout spring. For more information visit the website here.
The Creswick Garden Lovers Weekend – Nov 10 & 11
The opportunity to visit a range of gardens including 6 private gardens and 11 other commercial garden properties and nurseries. Gardens will be open on both the 10th and 11th November. The event coincides with the Creswick 2018 flower Show and will also feature the Ballarat Bonsai Society (exhibition, demonstration and sales) among other events. For details on all times, locations and prices visit the website here.
Creswick Garden Clubs 2018 Flower Show – Nov 10 & 11
The 2018 flower Show is run by Creswick Garden Club and being held at the Creswick town hall on the 10th & 11th November. The show will include cut flowers, container plants, fruits and vegetables, floral art, homemade preserves, art and craft, and children's gardening and craft. There will be a plant stall and raffle held during the show. For details on the show visit the website here.
Eurambeen Open Garden – Nov 10 & 11
Eurambeen Historic Homestead and Gardens is an historic landmark built in the 1850s located in the Pyrenees near Beaufort. At the open garden on November 10 and 11 you can enjoy garden tours, plants sales music, delicious local food, wine and beer from the beautiful Pyrenees region. Details here.
Mount Mitchell Estate Open Garden – Nov 10 & 11
Located in the Pyrenees near Lexton, this estate has formal gardens and historic buildings (private residence closed). Open on Nov 10 and 11, there will be hourly historic tours of the estate conducted by actors as well as some children's activities, food, drink and plant sales. Details here.
Stonefields Open Garden – Nov 17 & 18
Stonefields is a 16-hectare property owned by world renowned landscape designer Paul Bangay. Visitors can enjoy the spectacular vistas, walk through seven acres of gardens and shop for handmade and seasonal keepsakes made by local school students. There will also be a selection of fine food and beverages and a market with rare plants and many other unique items. For tickets and information visit the website here.
Peppers Mad Hatter's Long Lunch Garden Party – Nov 17
Pepper Mineral Springs Hotel  (in Hepburn) is hosting a garden party with 4-course lunch and drinks served in the garden as well as spring inspired garden games! The lunch will be held Saturday 17th November. Details and ticket information is available here.
Hedgerow Garden Party High Tea –Nov 17
On location at a beautiful garden in the pretty town of Kingston, guests will receive a glass of bubbles to meander around the garden ending up in a luxury marquee where a sumptuous high tea will be served. Money raised will go to supporting the homeless.  Details on tickets, prices and location, contact Jill Oliver on 0407333410 or the visit the website here.
Ballarat Spring Flower and Plant Show – Nov 27 & 28
This show by the Australian Plant Society Ballarat District group will display not only flowers and foliage but will also habe a large range of plants for sale as well as hand painted floral art, book sales and other stall holders. The show runs on October 27th & 28th and is held in the Robert Clark Horticultural Centre, Ballarat Botanic Gardens
Ballarat. Details about the event here.
Buninyong Spring Festival Open Gardens – Nov 27 & 28
As part of the Buninyong Spring Festival on the 27th & 28th November, Brim Brim gardens as well as 3 other private properties will be open to the public. There will also be stalls and plant sales at the botanic gardens. For information about tickets and event visit the website here.
To keep up to date with events in the Ballarat region visit the website www.ballaratbuzz.com.au