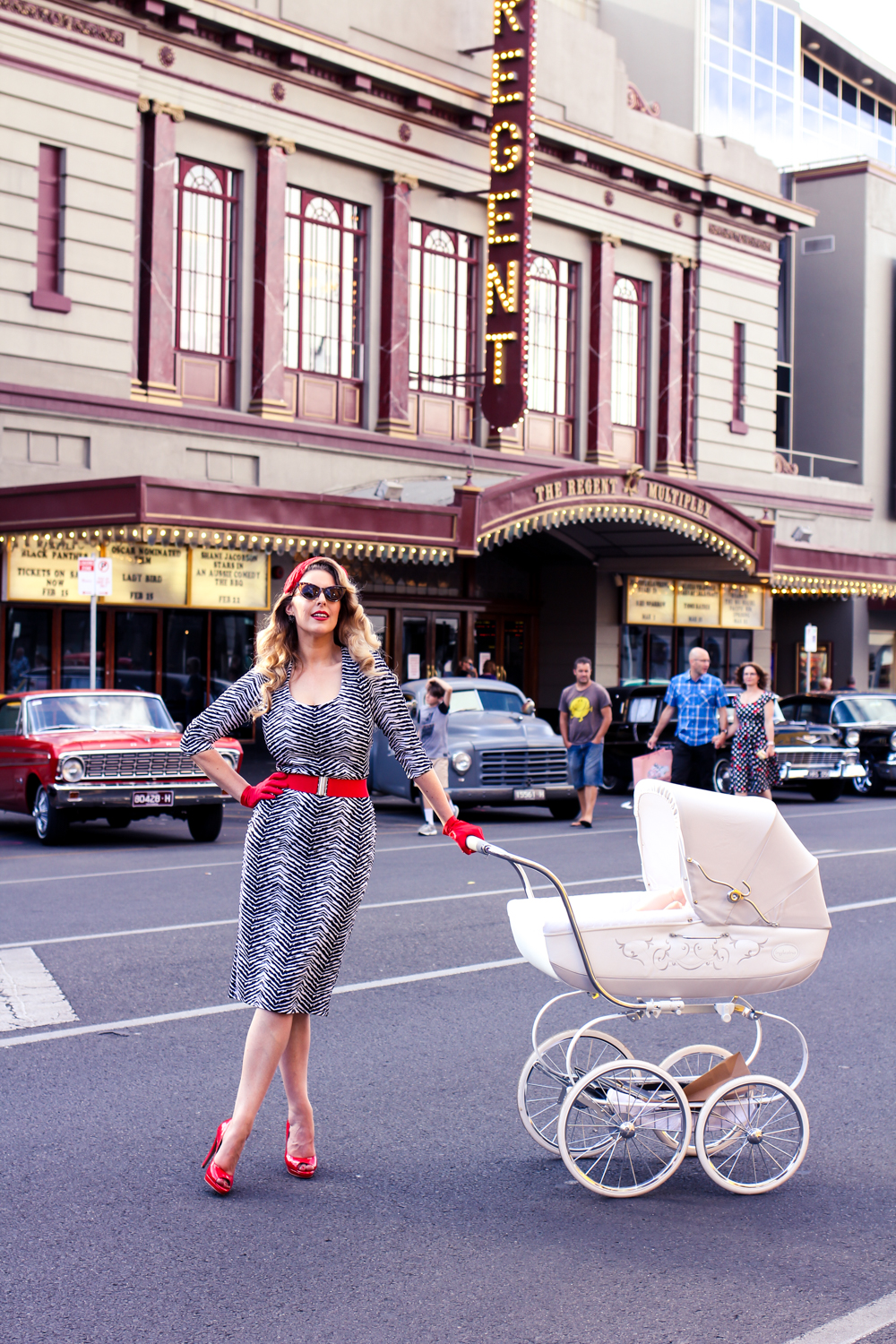 Earlier this year I was excited to be asked by Lana Rose Boutique to be a judge for the Pin Up competition at the Ballarat Beat Rockabilly Festival. I was happy to be asked as it was the first time I was invited to do something as me, Goldfield Girl. I am invited to things very regularly by business and PR companies but I usually feel I'm just the plus one of my well known sister Finding Femme who is always invited. More often than not I feel as if I am just riding on her coat tails. In fact being the sister of some very talented siblings can be tough when you are only ever referred to as "Liana /FindingFemme's sister" or " Cax sister".
So for the first time I was actually invited to something as me, without my sister coming along. Liana had in fact judged the event the previous year and I had watched the event as a spectator. I will admit to being a little anxious (or a lot) after having a baby and needing to work out my schedule, babysitters and nursing friendly outfits for the weekend. I also wanted to look a bit glamorous, which can be tough when you certainly don't feel it.
I was lucky enough to book in with my favourite stylist Eva Baker who was in Ballarat for the event. I met Eva a few years ago when we were both working on a show of the Darnell Collection, she was the stylist and did an amazing job on all the models hair. I was suffering from hair loss since having a baby and she yet she was able to add some crazy volume to my hair. I've been rather obsessed with Eva ever since. Eva teamed up with Emma Rose who did my makeup.
Both Eva and Emma Rose made me look amazing every single day of the festival. I have been rather slack and not edited any of my pictures but here is a few Liana snapped and edited for me!
If you enjoy getting dressed up as much as I do then check out details of the Ballarat Tweed Ride, coming up in May. It's a great opportunity to get dressed up in vintage and swan around town even if you don't plan on riding a bike.