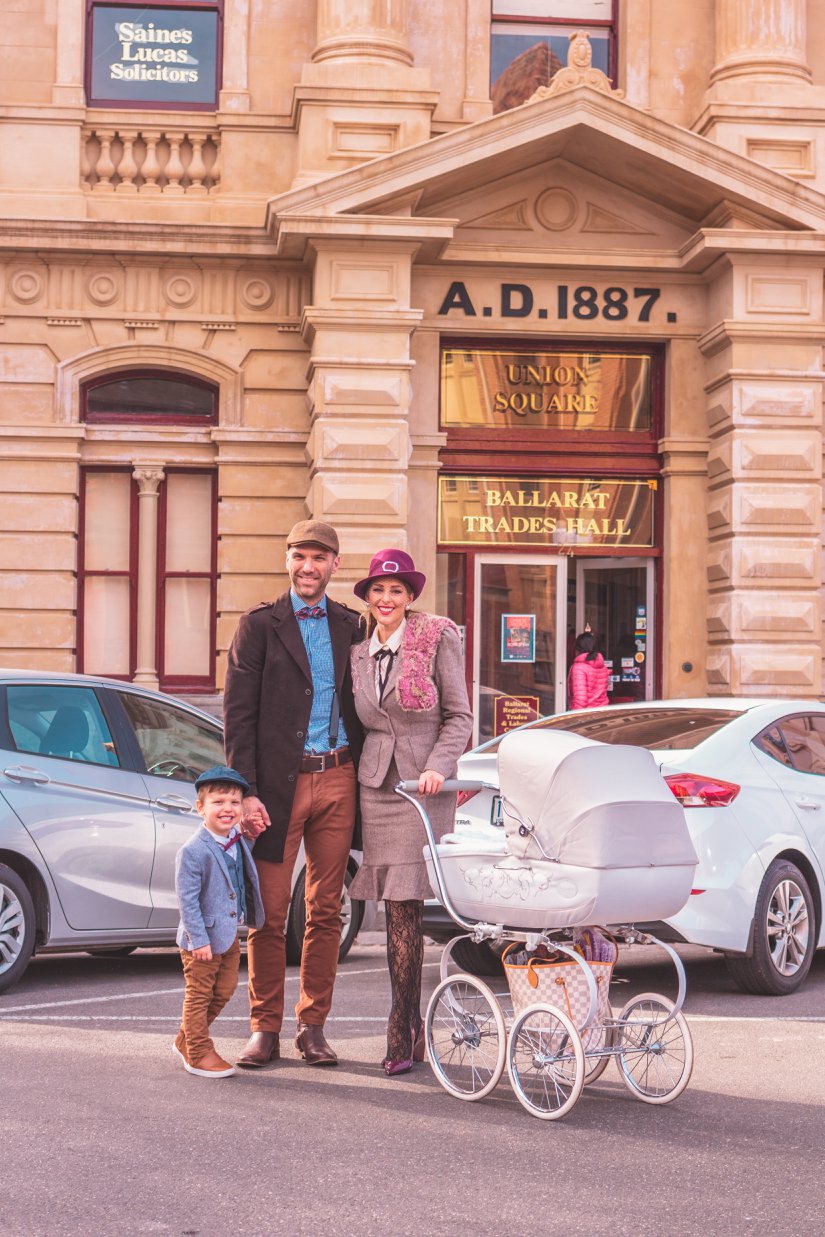 One of my favourite activities each year is being involved in the Ballarat Tweed Ride as part of Ballarat Heritage Weekend. There are usually so many fun activities to participate in but the bike ride is usually my favourite The ride was sponsored by Ballarat Lifestyle Magazine and included awards for riders, spectators and even kids for anything from fashion to participation.The event has been getting larger each year for both riders and spectators including a committed group of Melbourne regulars who attend each year and stay for the weekend.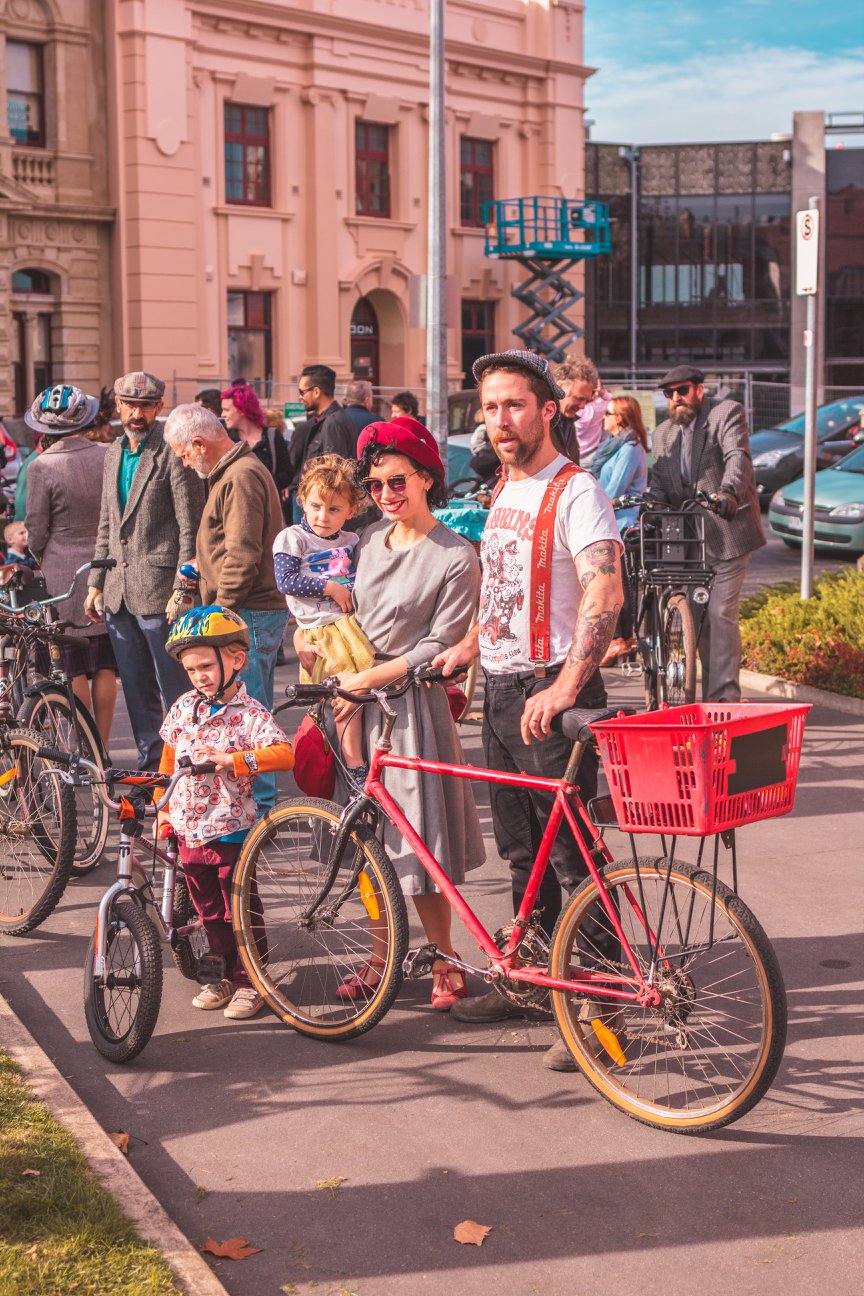 This year the day started with everyone meeting before the ride for photos and fun. The best part is seeing all the different outfits people are wearing from tweed, vintage, victorian, gothic and even steampunk. Riders also have a variety of bikes from penny farthings, modern racing bikes, decorated bikes, vintage bikes and shearing bikes. Riders depart for a cycle around town while spectators walked directly to the finish location (Hop Temple) where everyone met, socialized, had drinks and a bite to eat, as well as seeing the presentation of awards by local Majoress Cr Samantha McIntosh.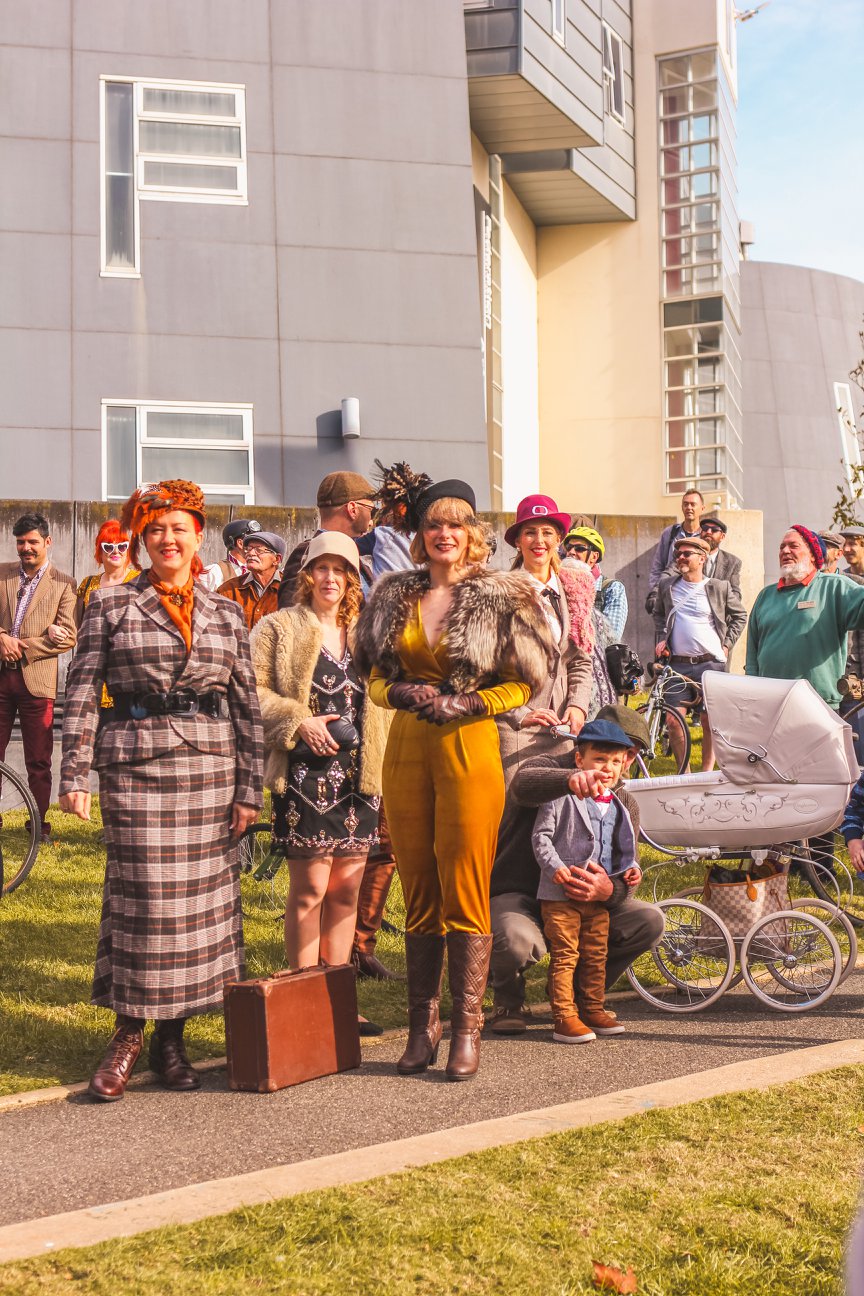 The Captain and I had a very proud parent moment when Roo won the award for Tweediest Tot!  Finding Femme also won the award for most Elegant Lady of the Day.  The 'Fashions on the Field' seems to becoming a bigger drawcard each year.
I hope you enjoy these photos from the day taken by Finding Femme, Mum and myself (and thankfully edited by Finding Femme!). For more pictures from the day as well as details about the event (and future events) visit the Ballarat Tweed Ride Facebook Page.