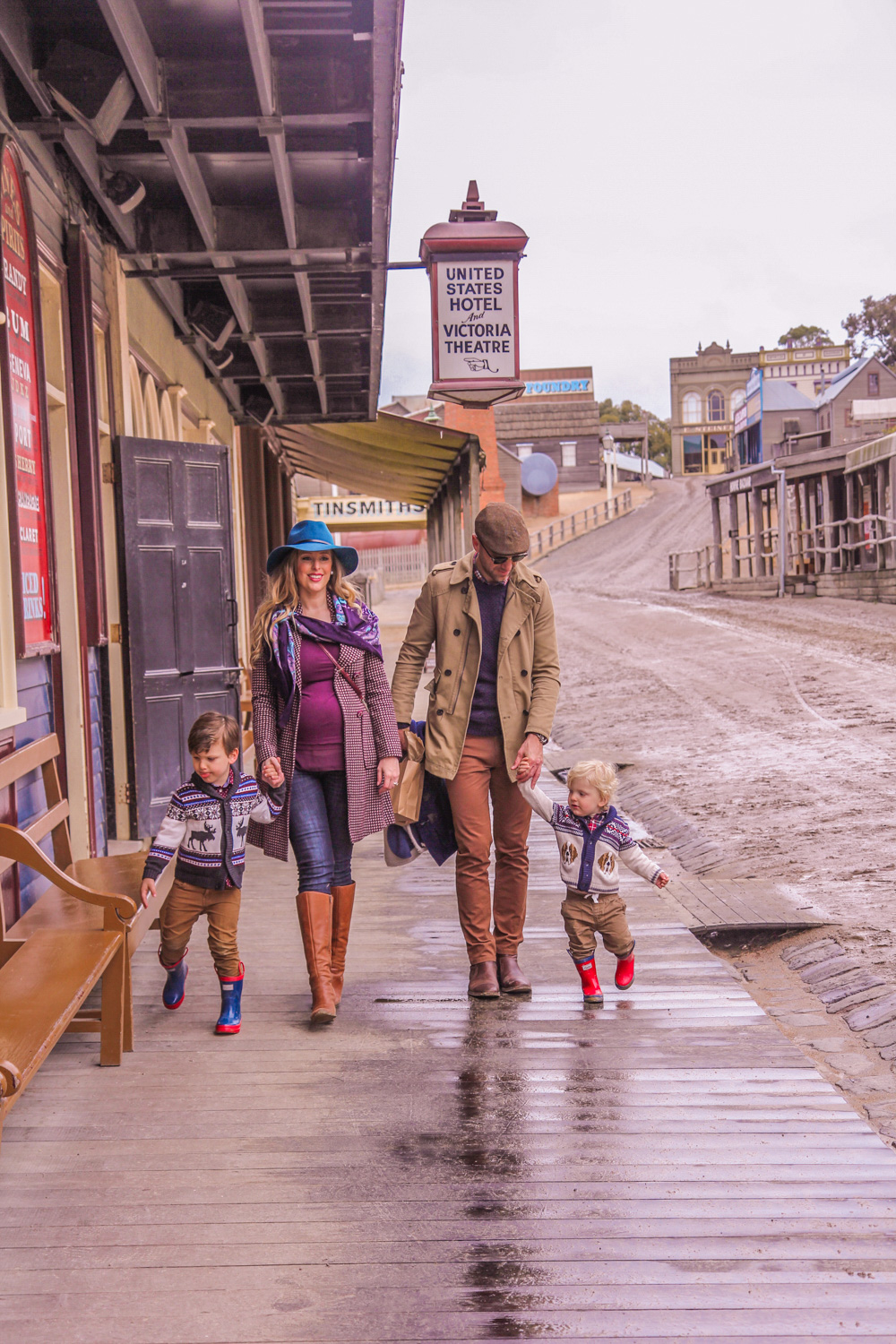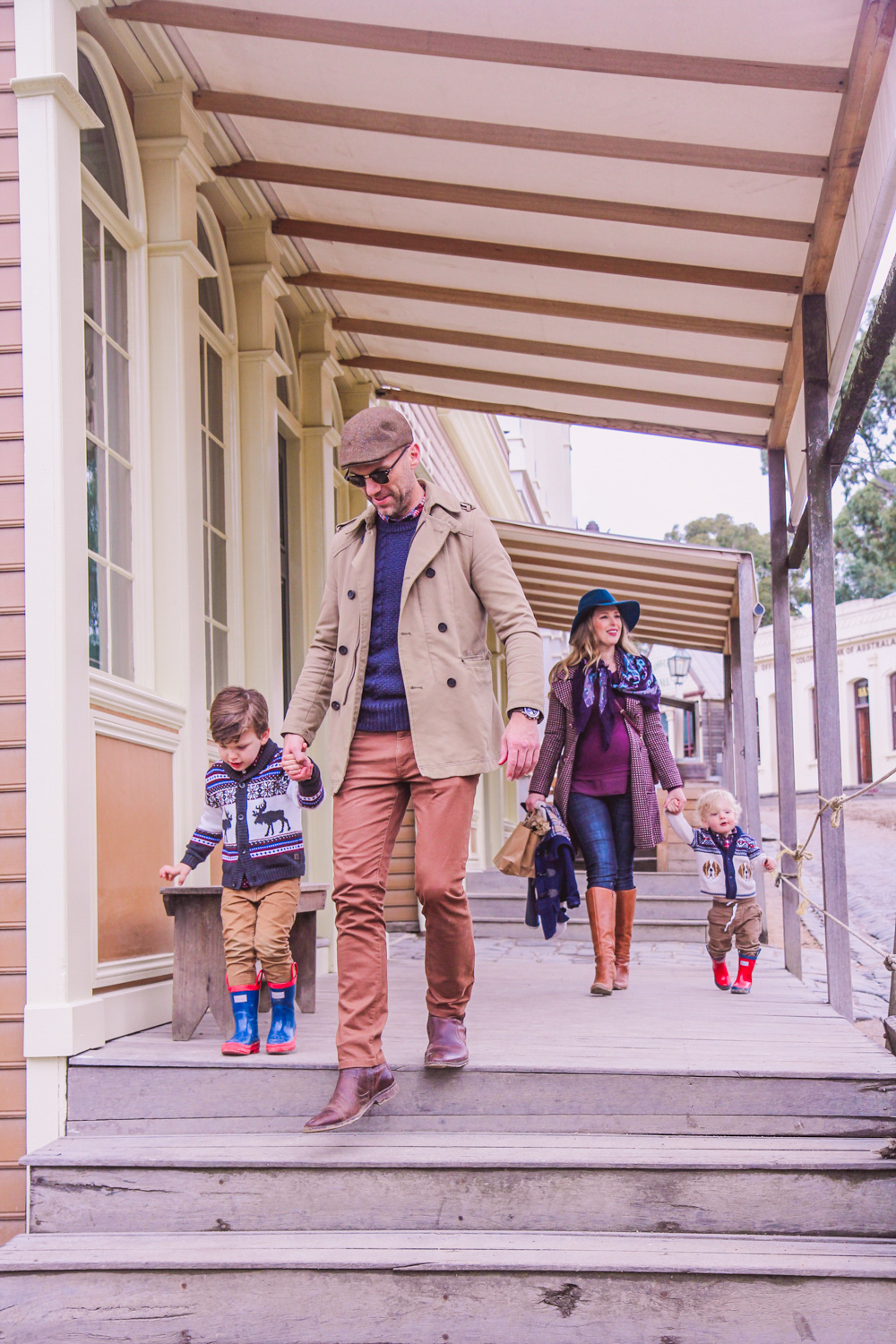 On the weekend my little family visited Sovereign Hill. We actually visit often as I hold a membership however this trip was a extra special as my sister (Finding Femme) and I were invited to try some of the special experiences that would be running during the school holidays.
There are lots of special experience to choose in the Lost Trades workshops from building your own tools, wheelmaking, leather belt making, lolly making, candle making, sewing and costume, rag rug making and cross stitching, rope making, feeding grooming and meeting the animals, vintage photography, and even traditional joinery where you can make your won chair.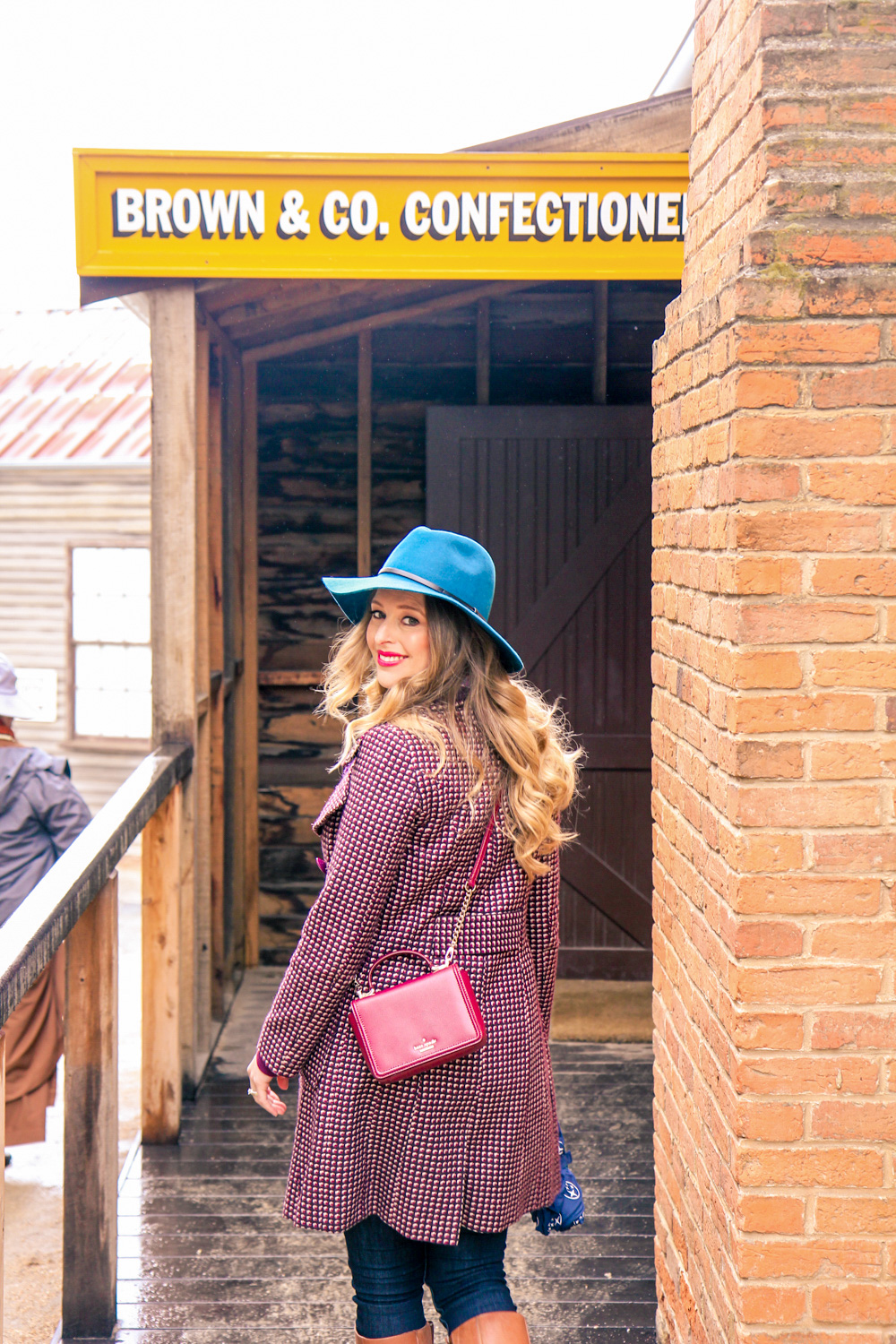 The first workshop was the Sweet Experience where we visited Brown & Co confectionary, dressed up and got to make some of the famous lollies that they produce. We even got gorgeous little tins to take out home made lollies in.
Our second workshop was candlemaking. Although you can do candle dipping any day, the school holiday workshops allow you to make your own candle in a jar. I made a pretty pink and purple wax candle that smelt of sweet vanilla!
I also finished the day with some shopping in the many stores on Main Street, lunch at the hotel and finally spoiled the kids with toffee apples.
You can find out more about Sovereign Hill's holiday workshops here.
Let me know if you visit as I'd love to hear about your workshops and experience!