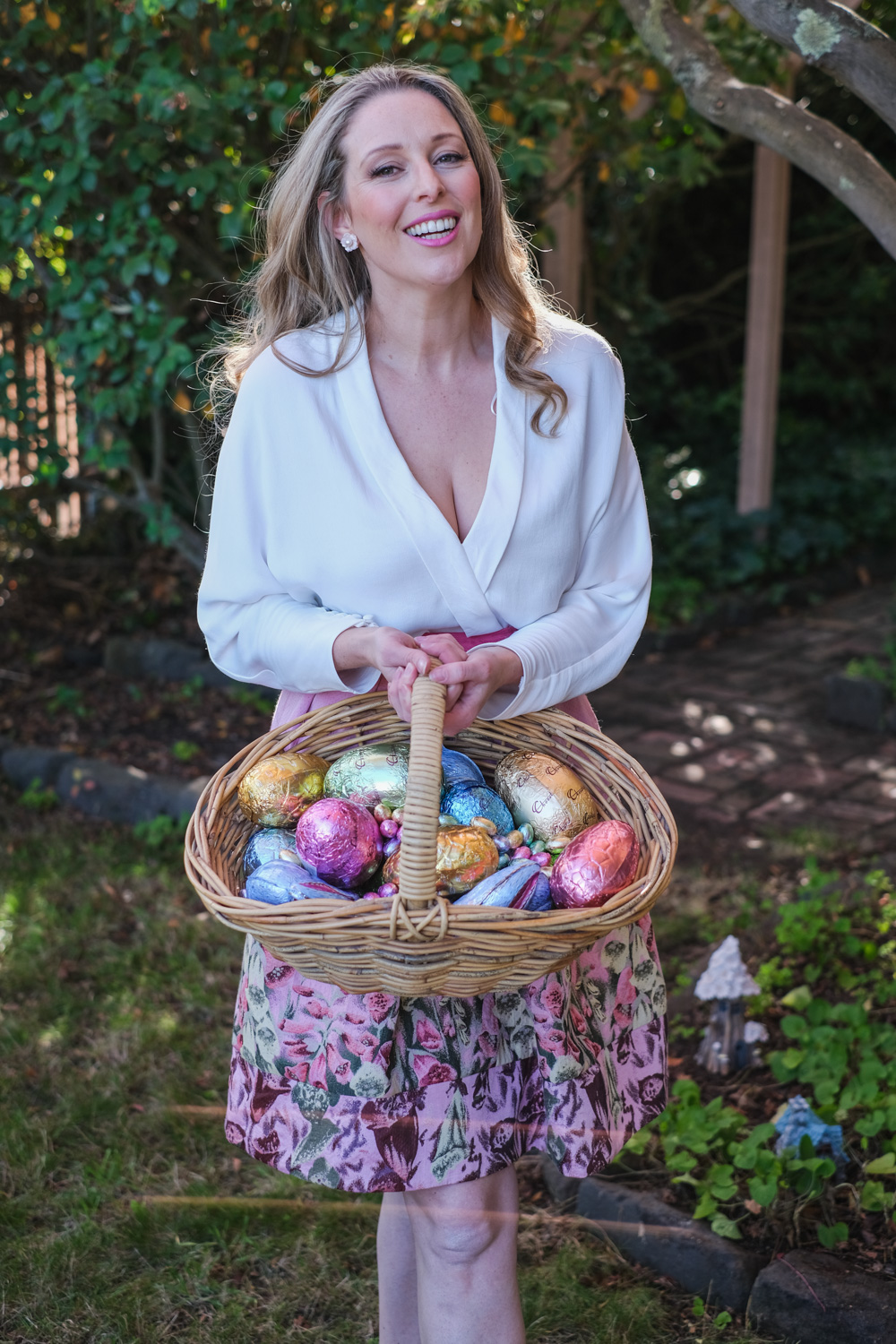 Easter although special was a little sad this year. Every year I usually host an easter hunt and brunch with my dear friends but this year because of the coronavirus pandemic we were in isolation at home.
I ended up last minute styling a pretty little brunch in our front yard for the boys and although I had no supplies I was still able to style the cutest little garden party out of things we already had at home. I took the rug, play table & chairs outside as well as hung up some old bunting from Roo's first birthday.
Thank goodness that so many beautiful local businesses began delivery options which which meant I was even able to source some festive brunch options. I'm embarrassed to admit I've never bought chocolate from the Ballarat Chocolate Shop before and they have been in business in Ballarat for 40 years. They delivered the loveliest chocolate eggs including our family tradition favourite of Chocolate Bilbys (which donate to the Save the Bilby Fund). We also ordered some cupcakes from The Little Cupcake.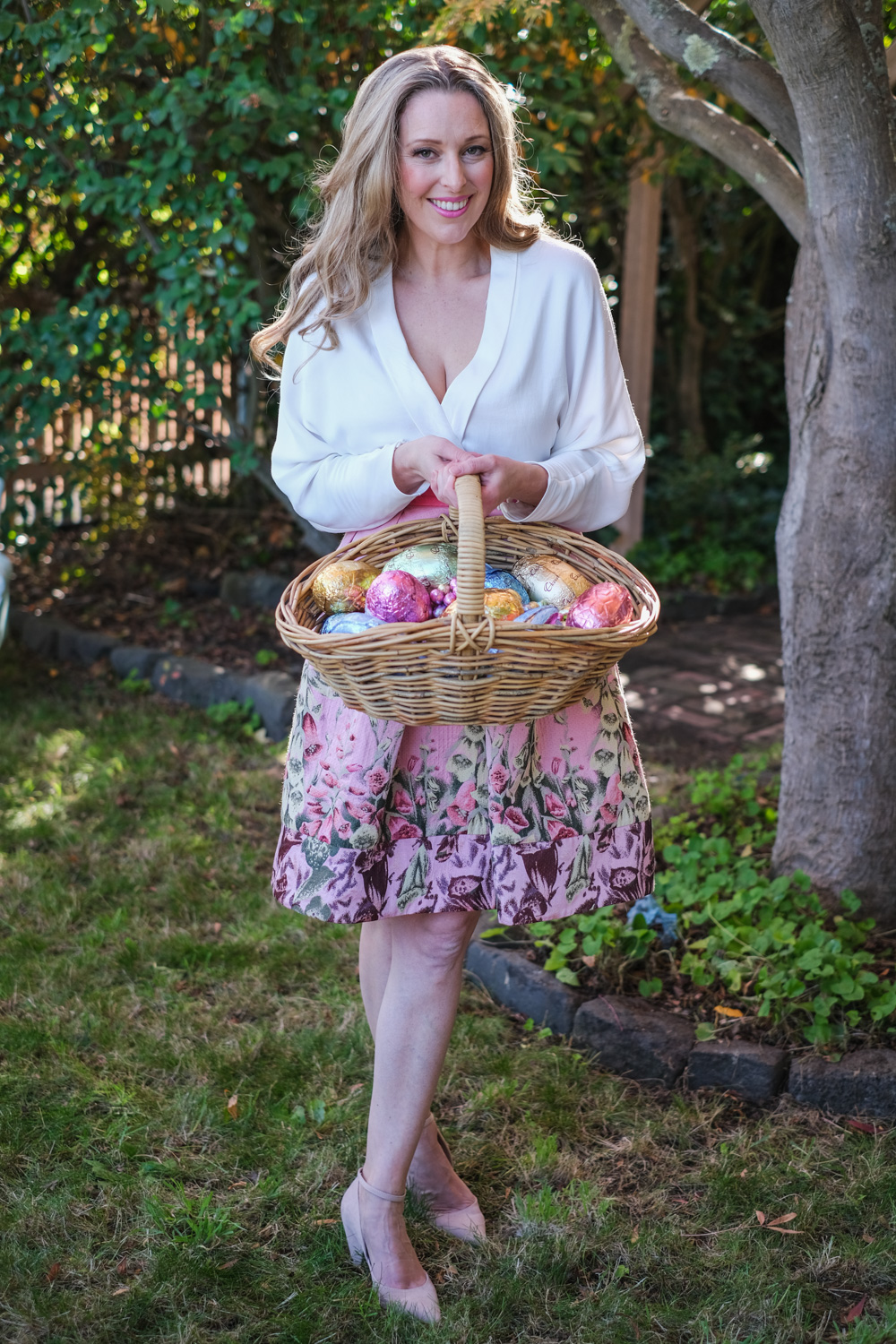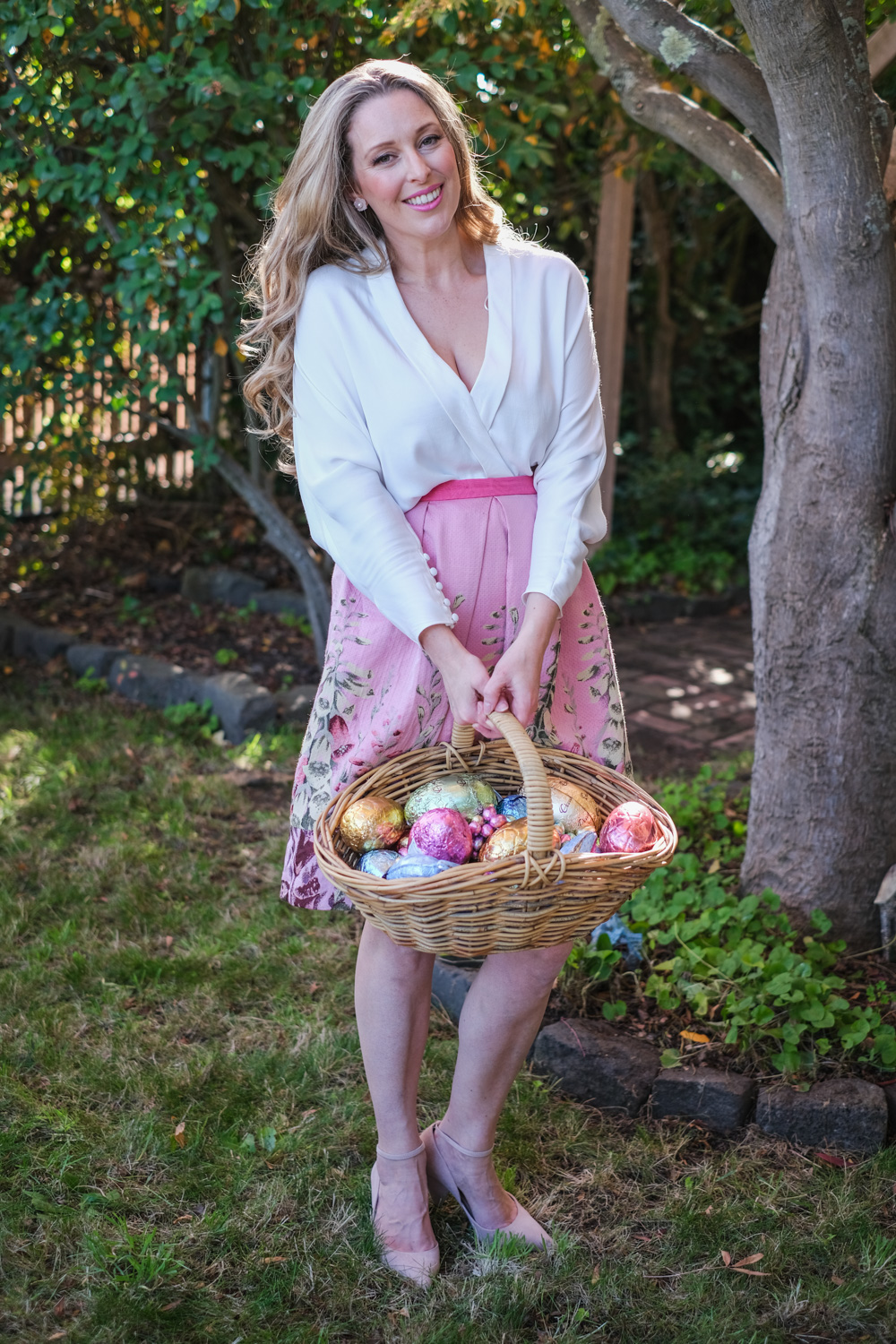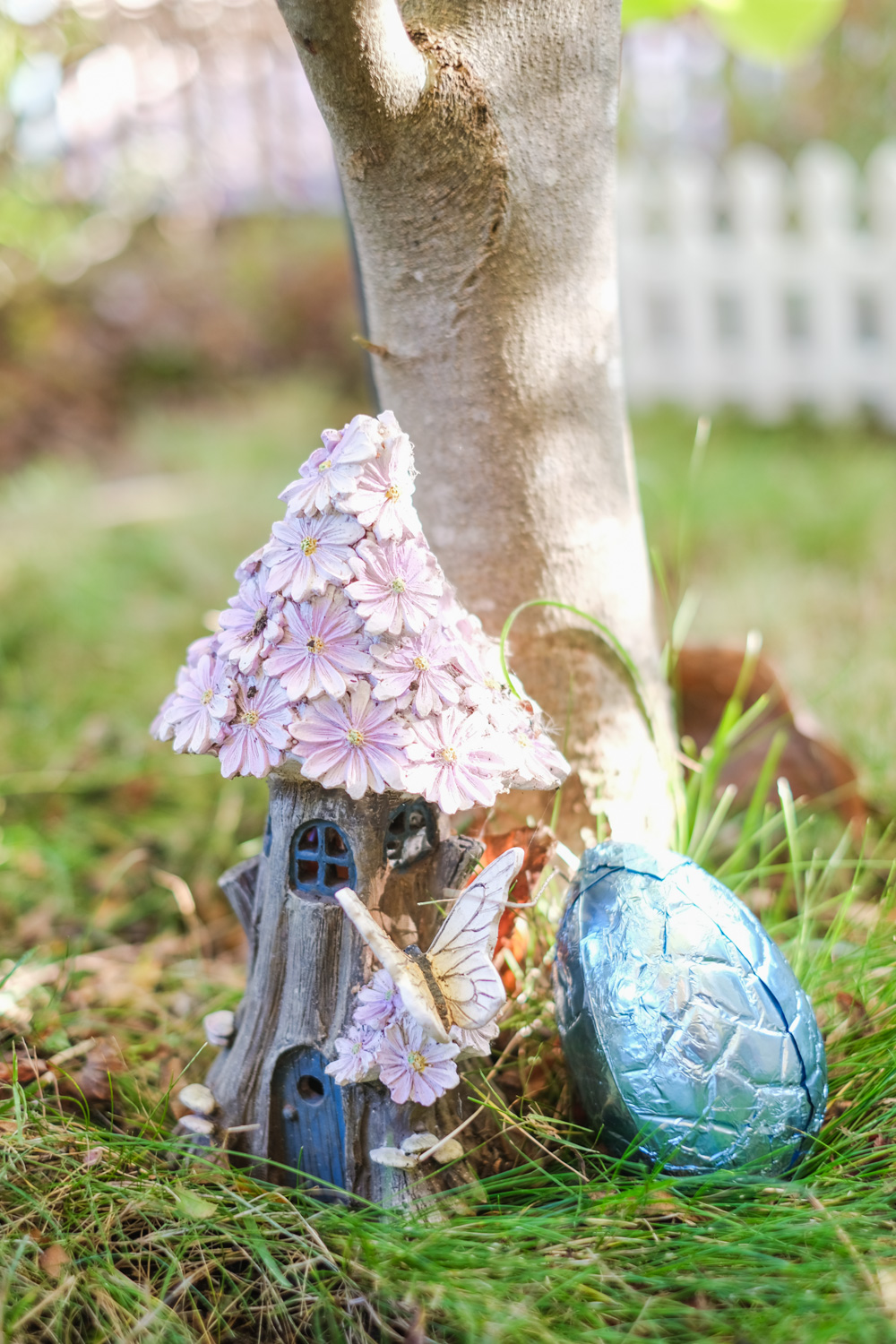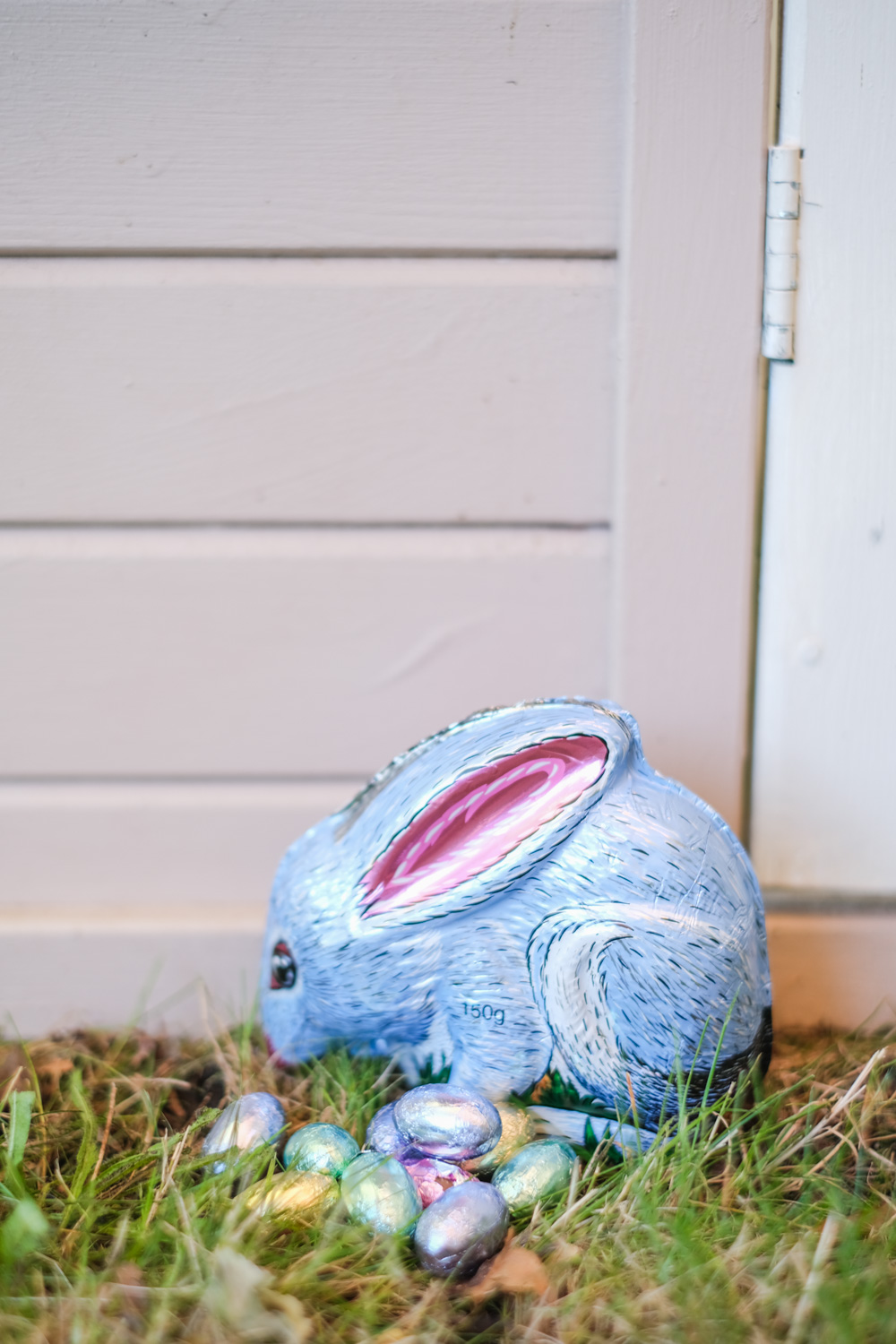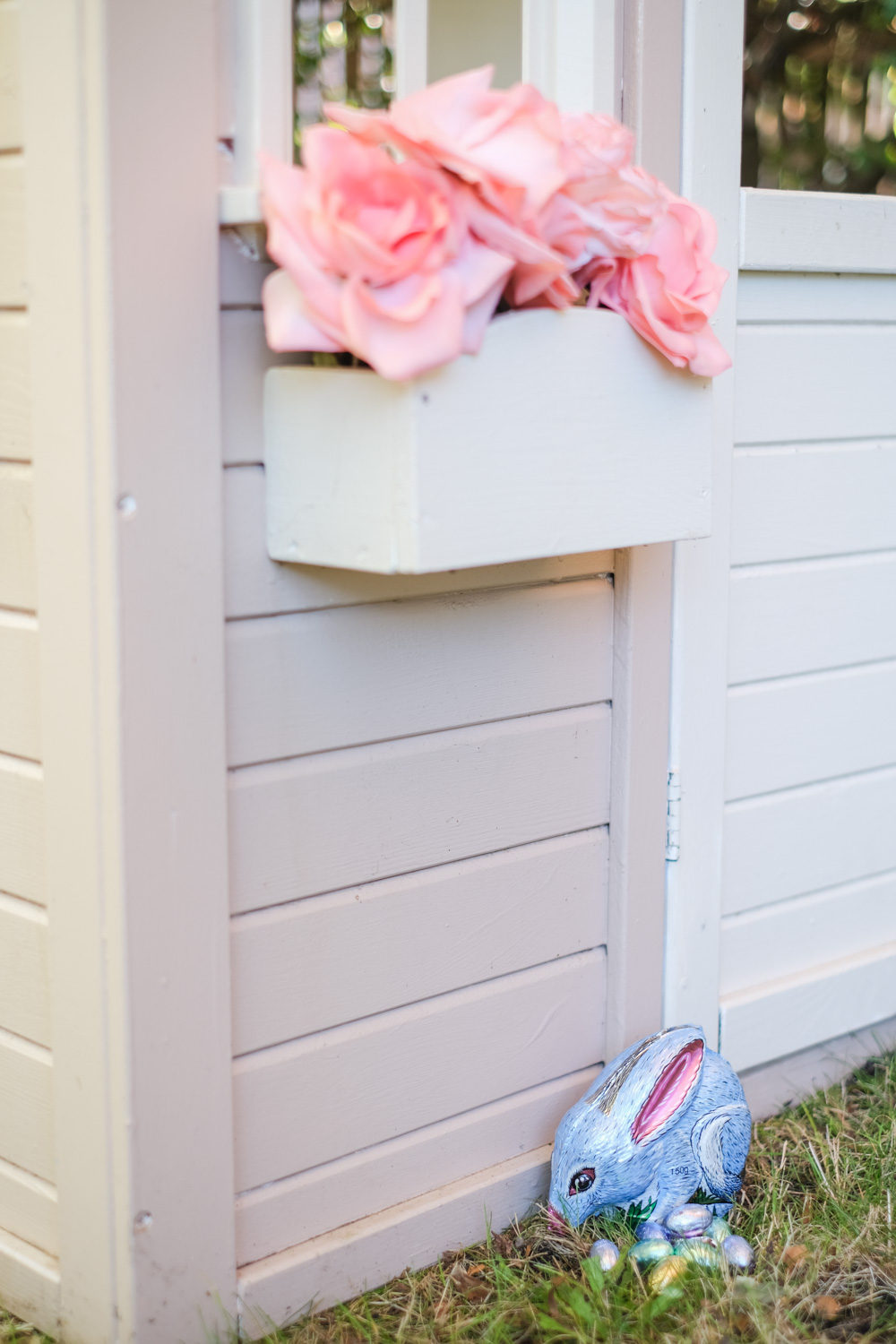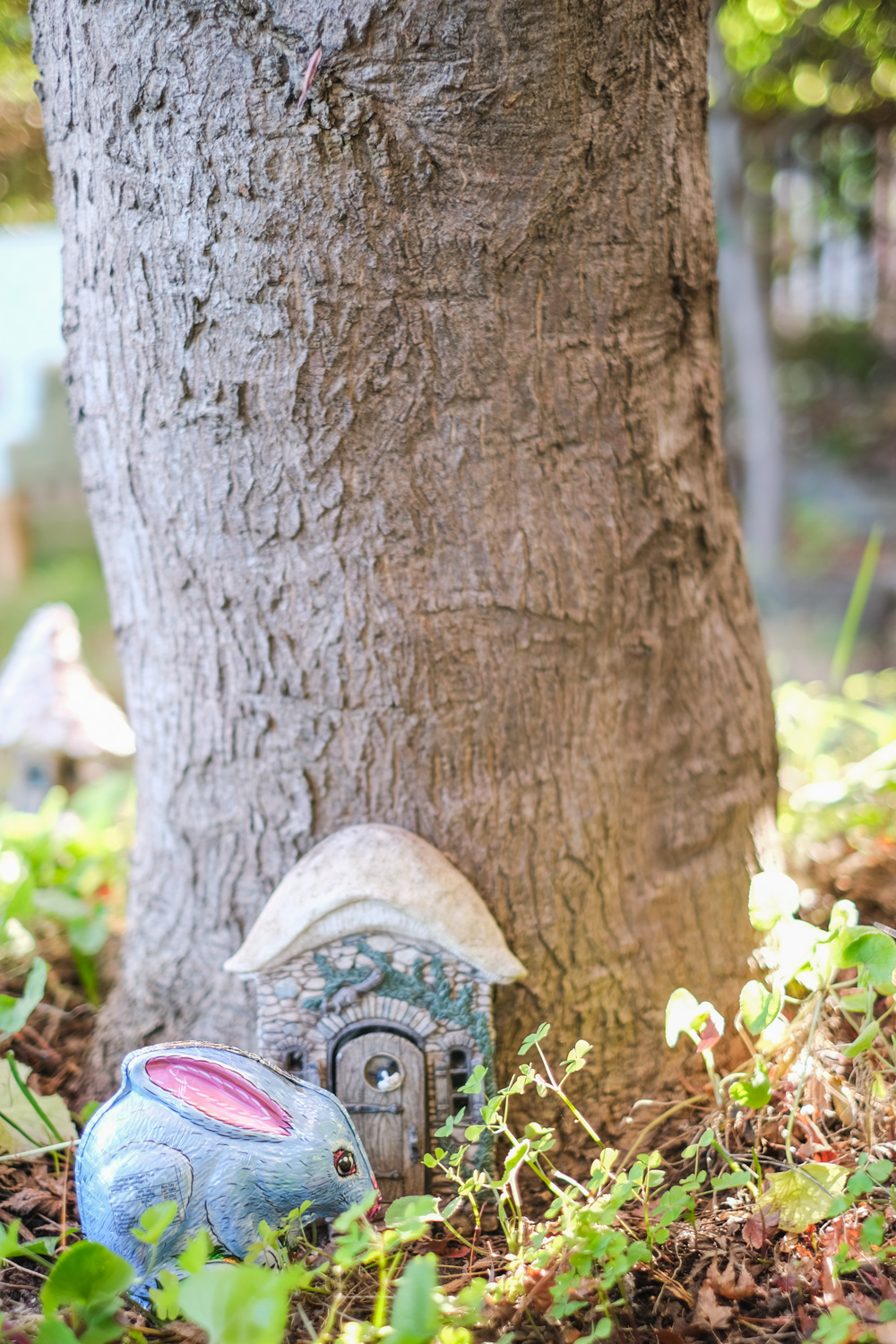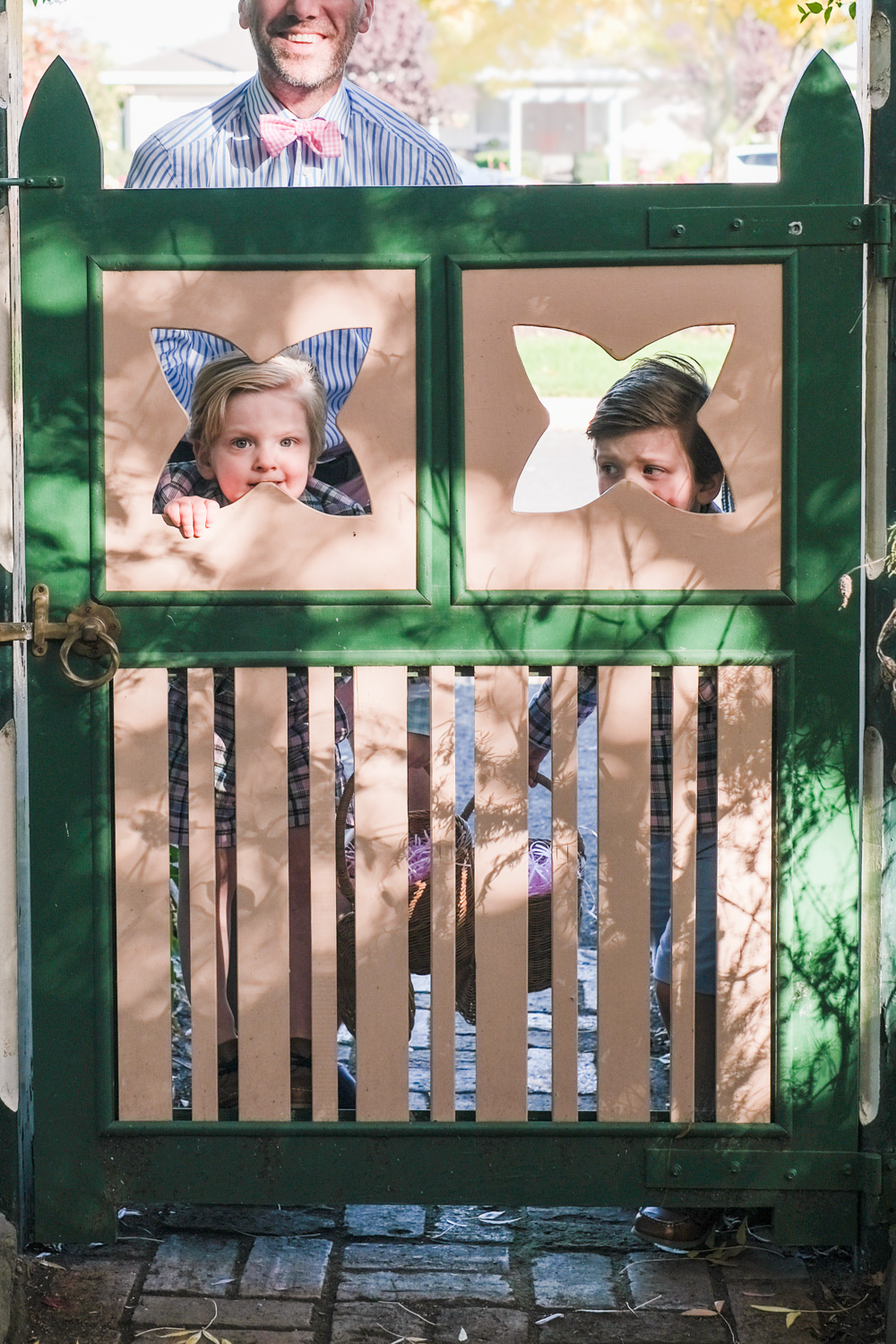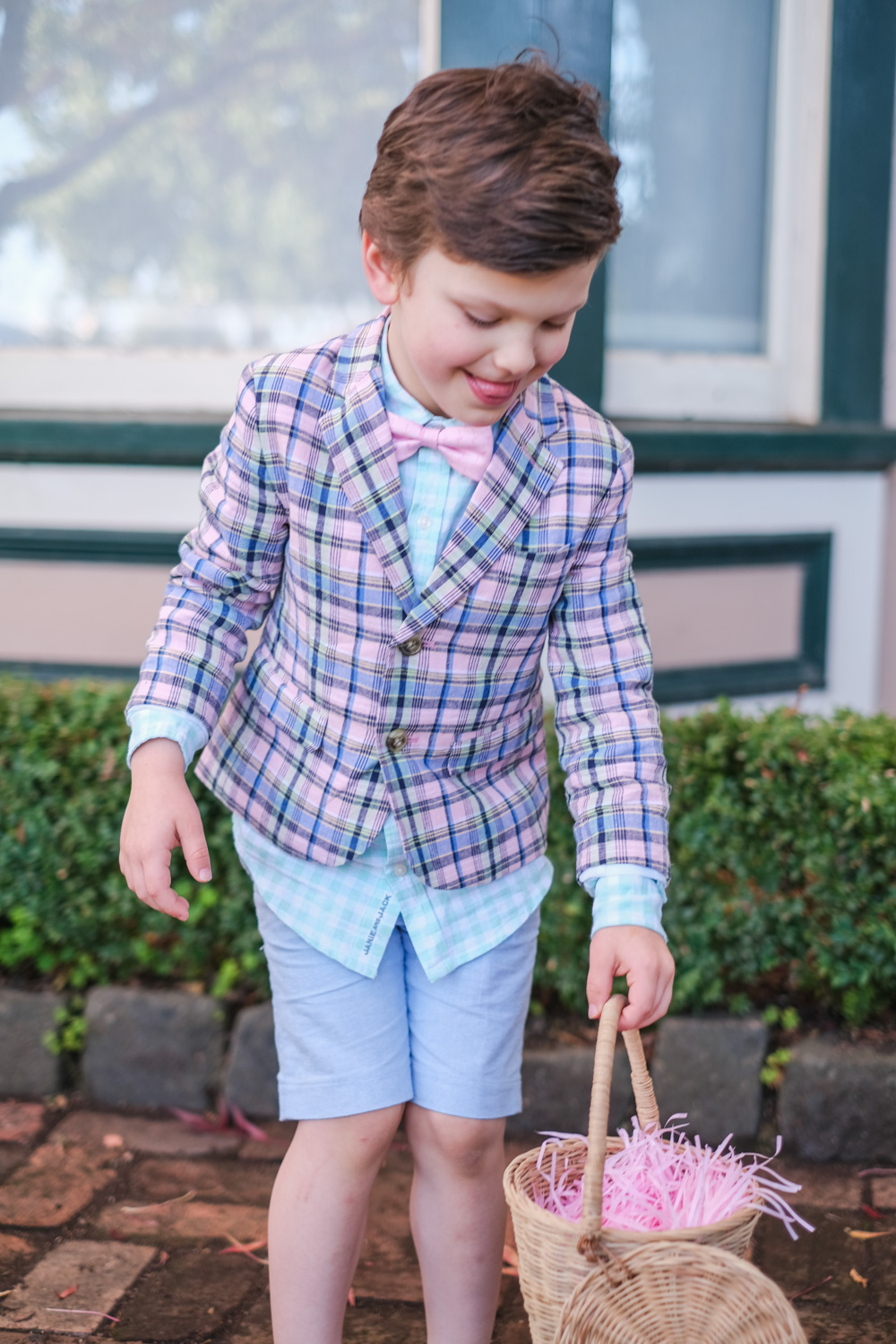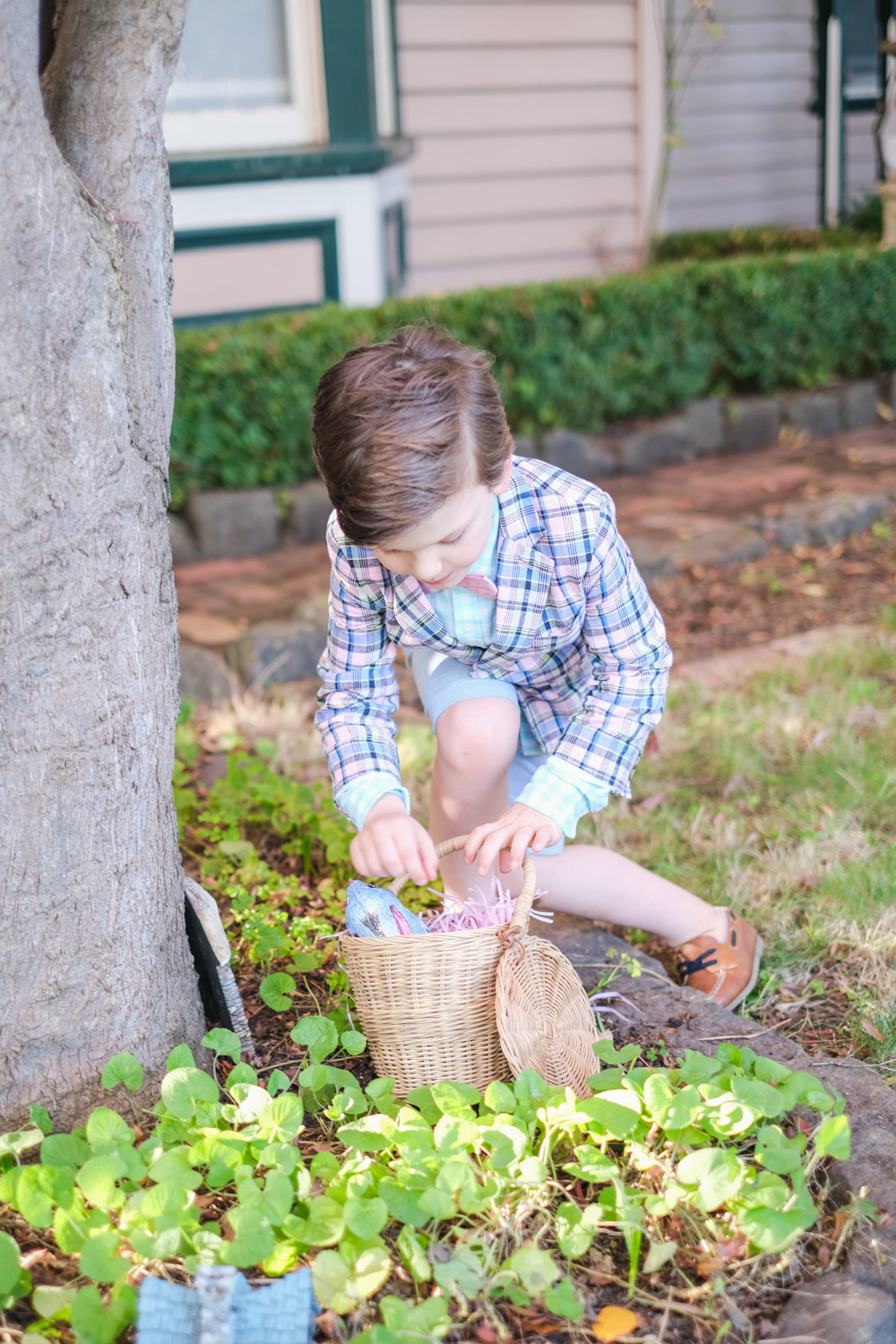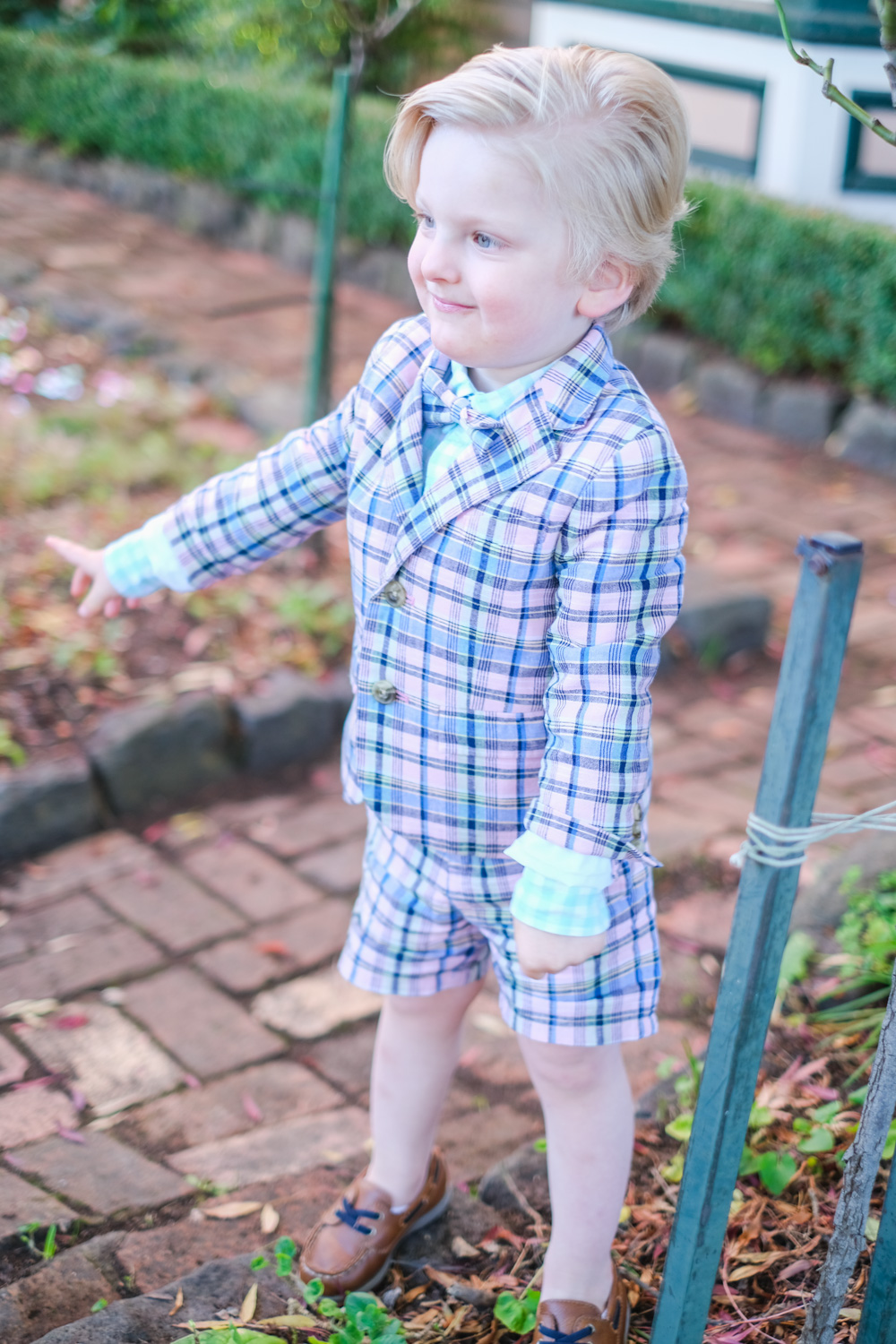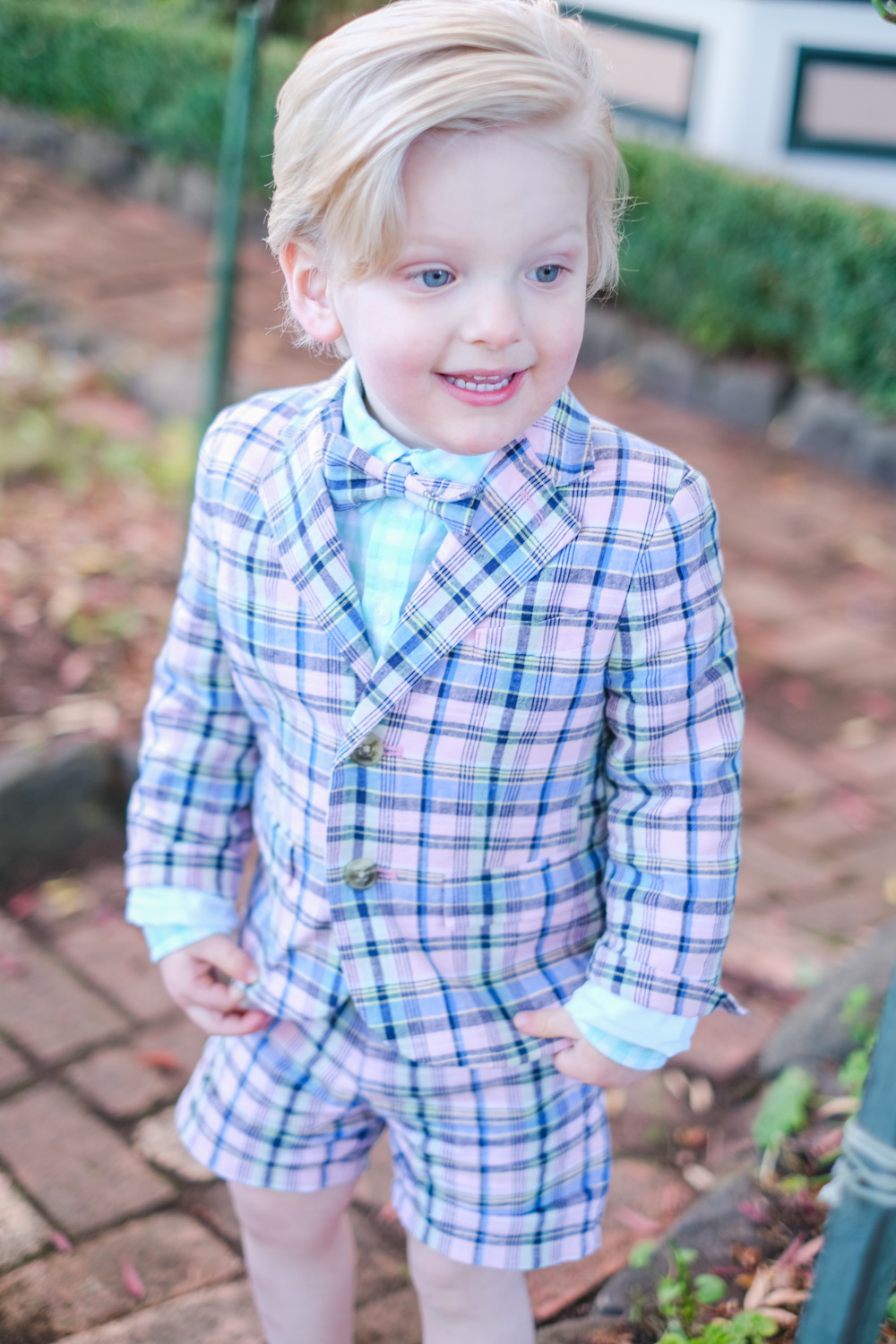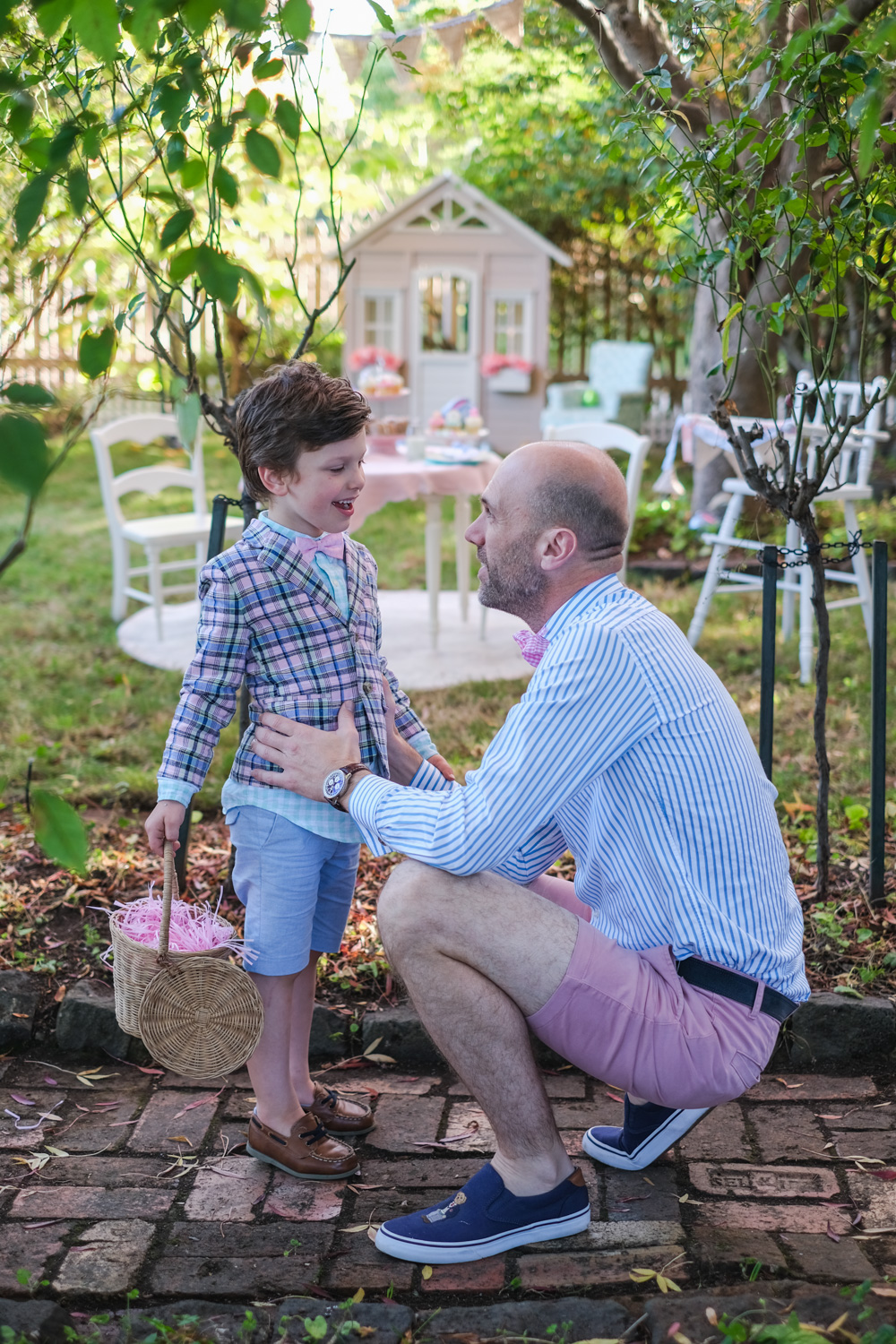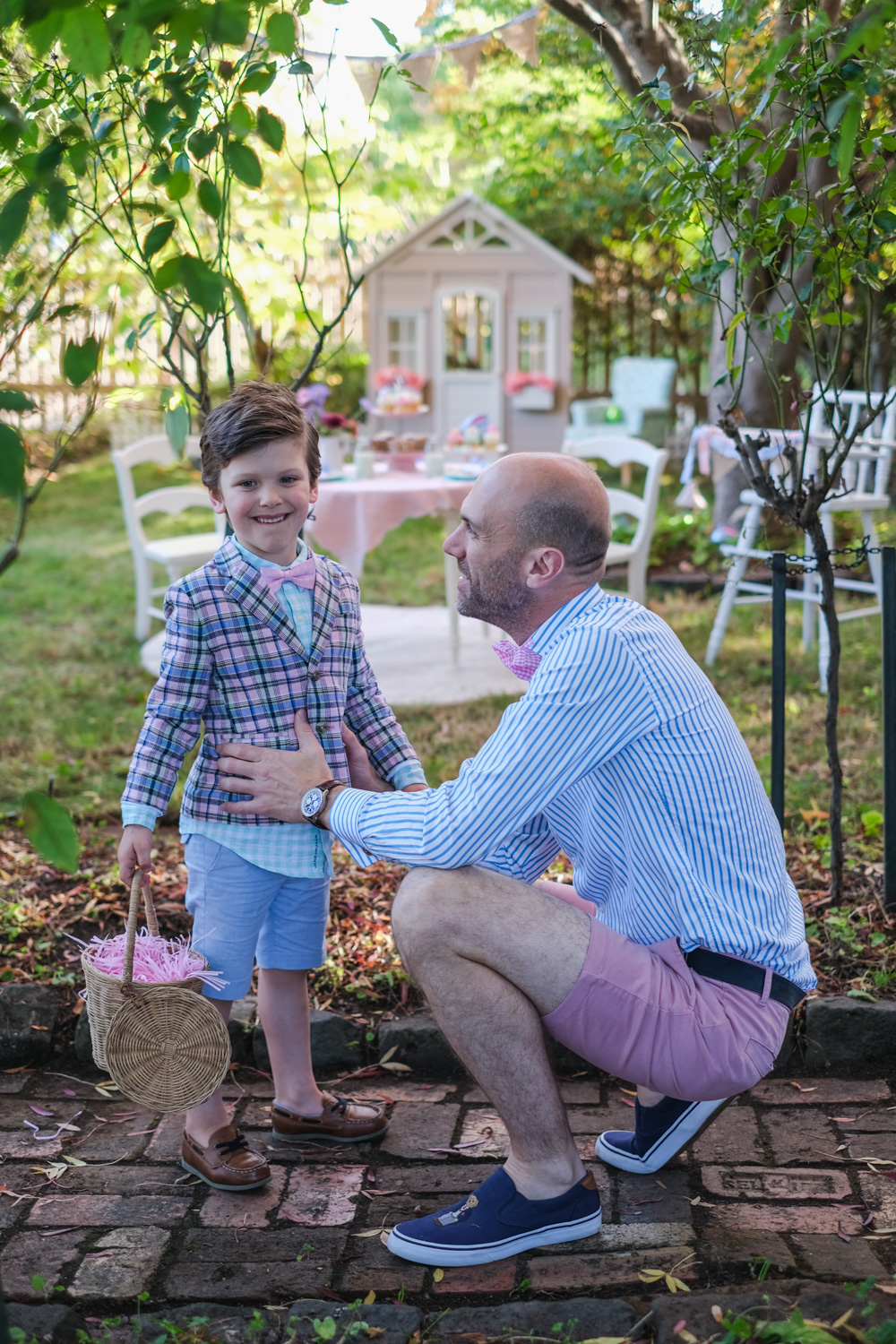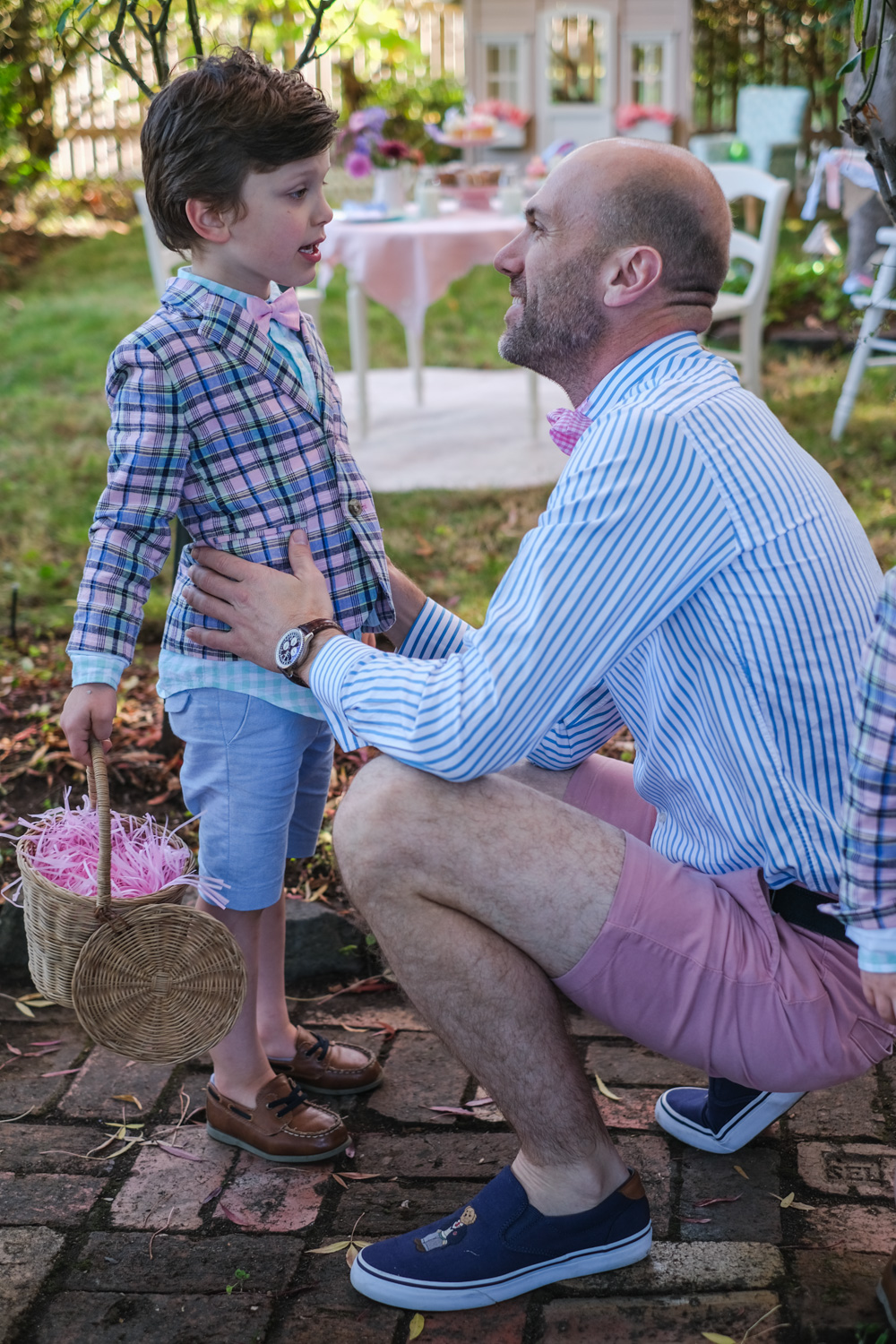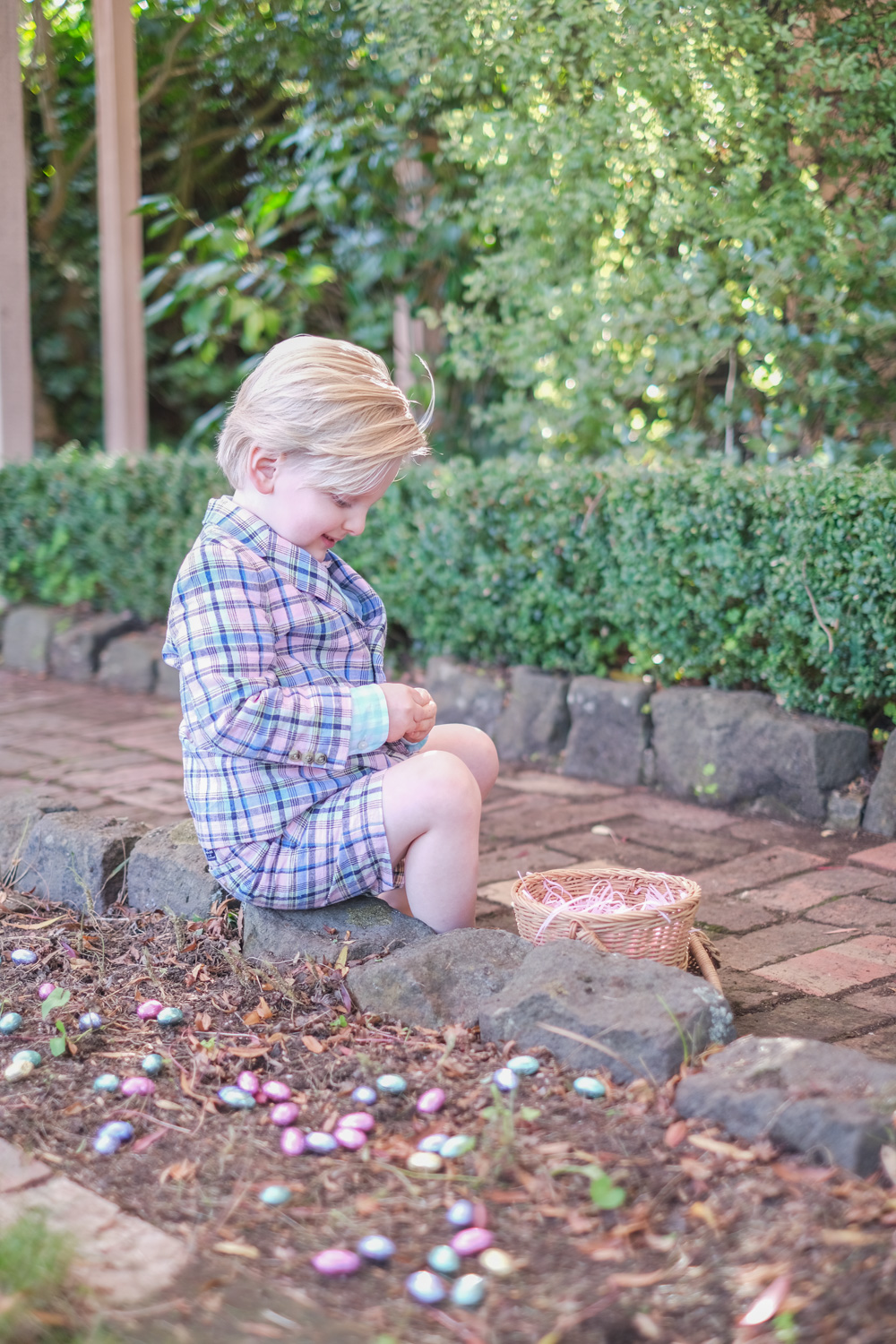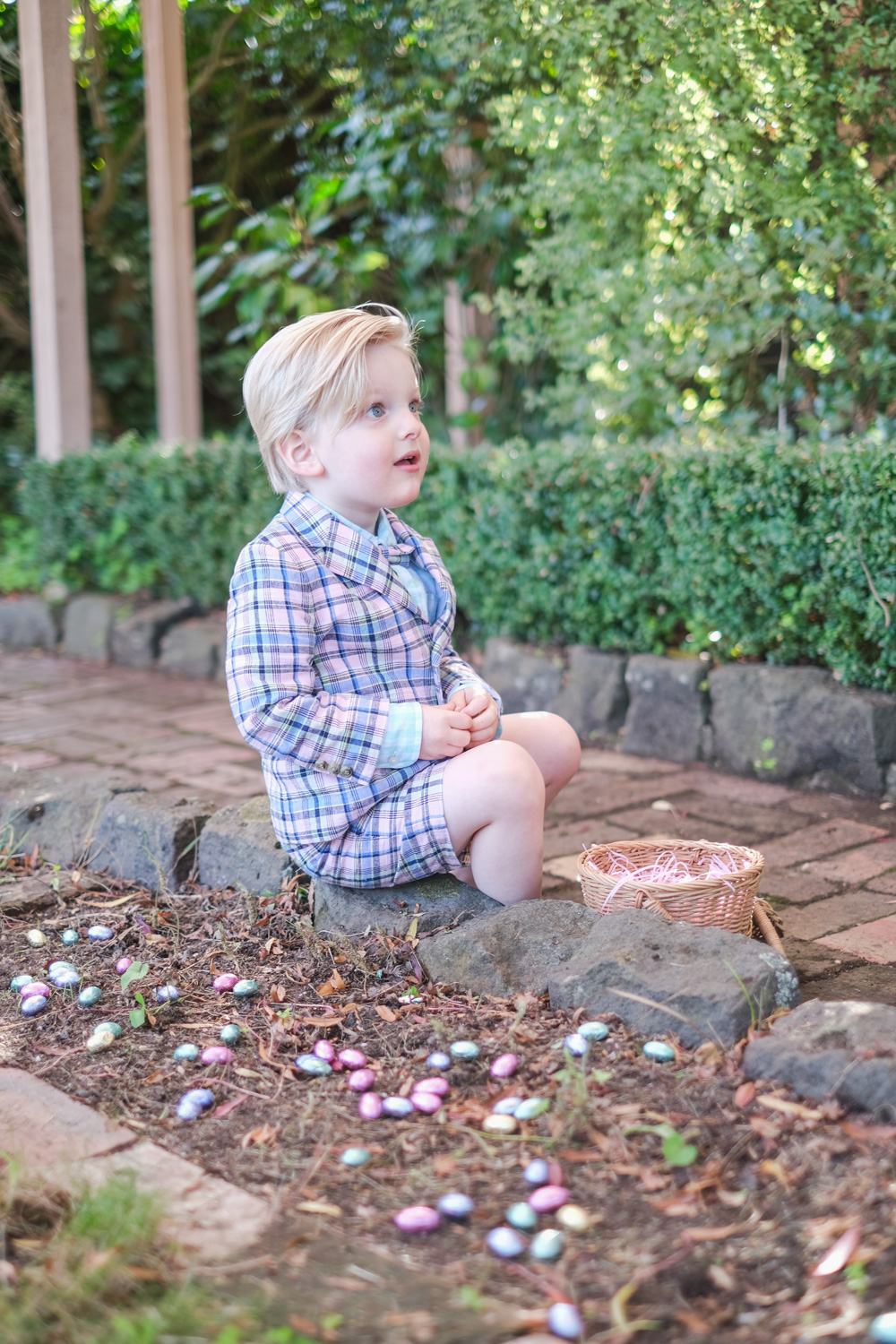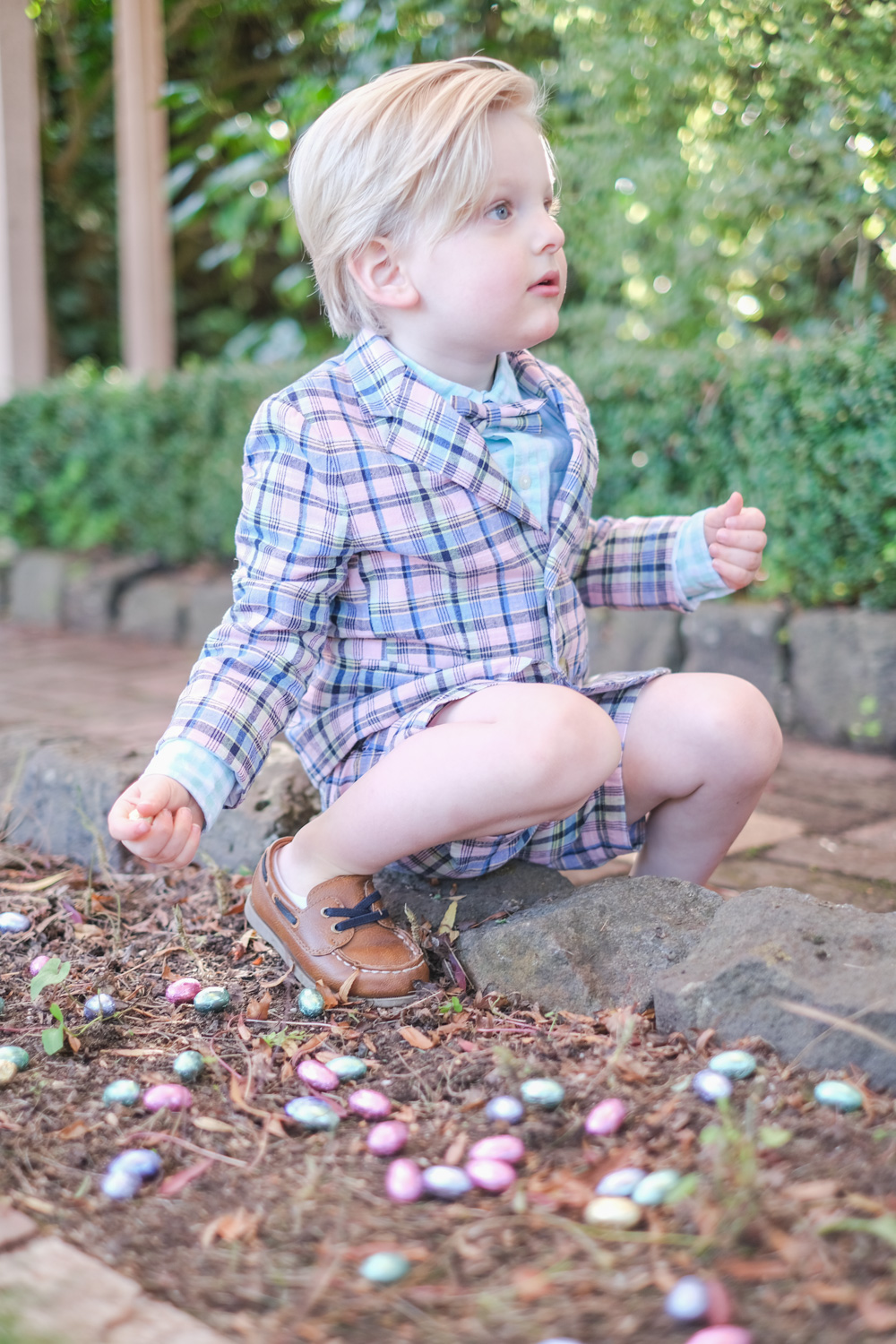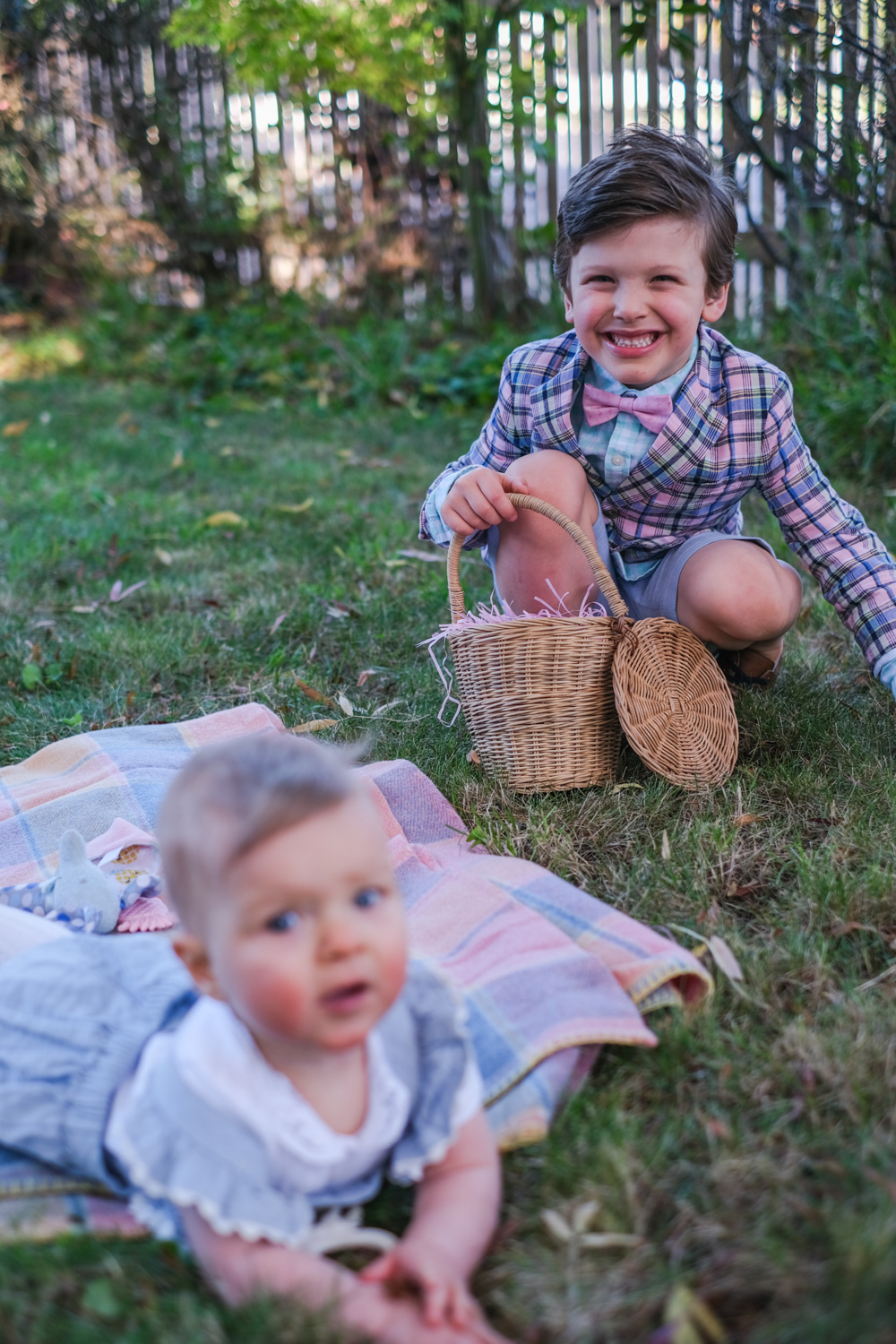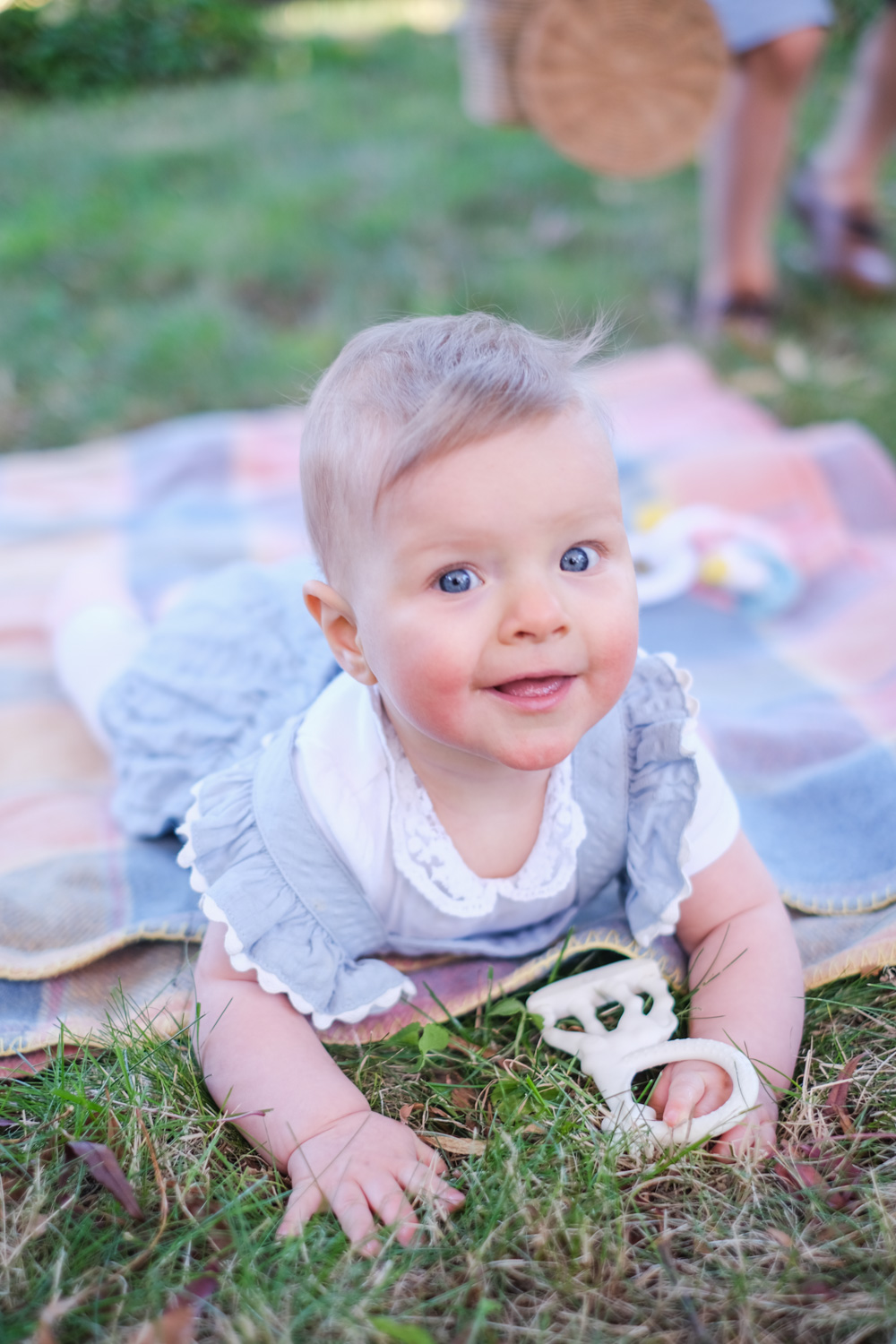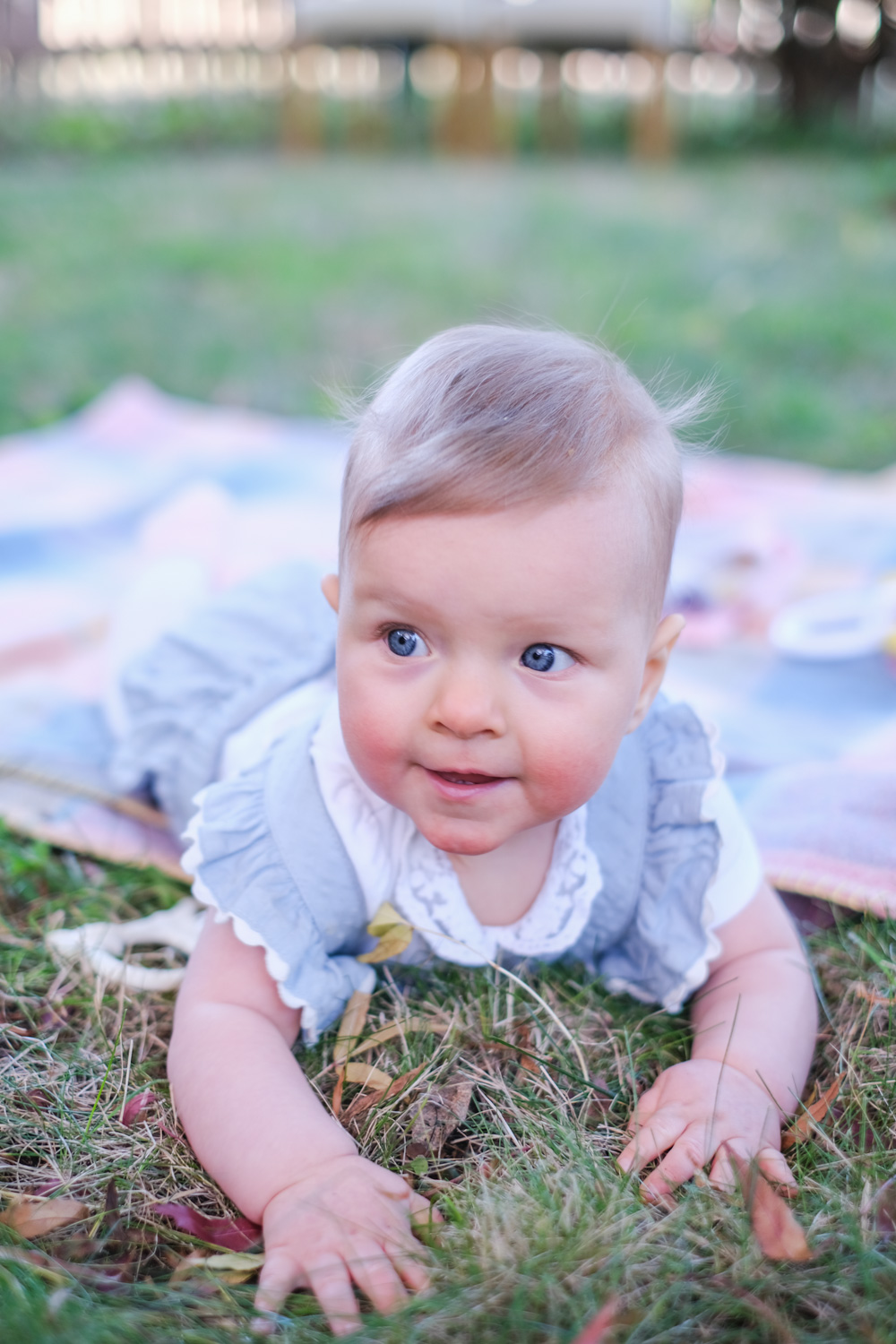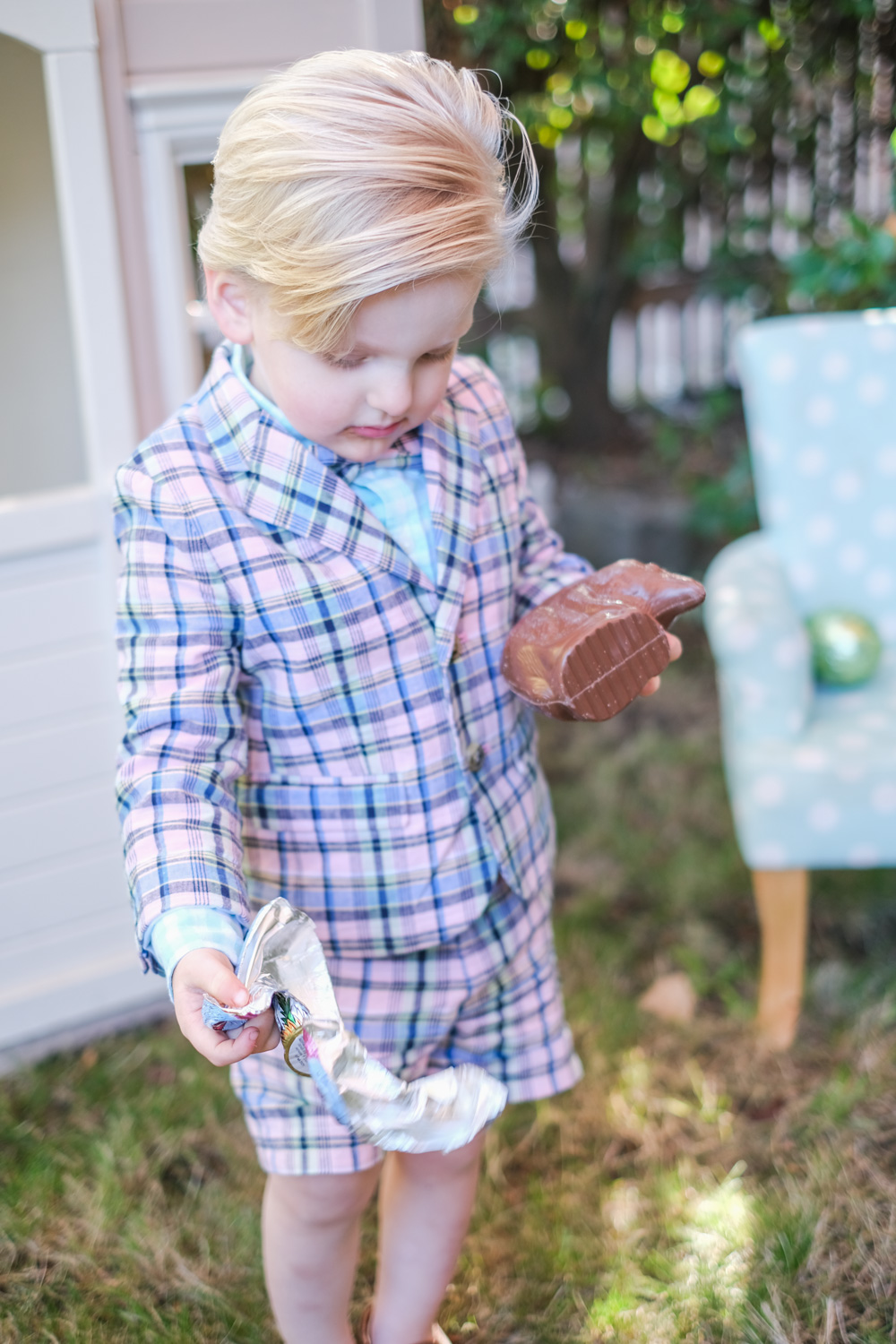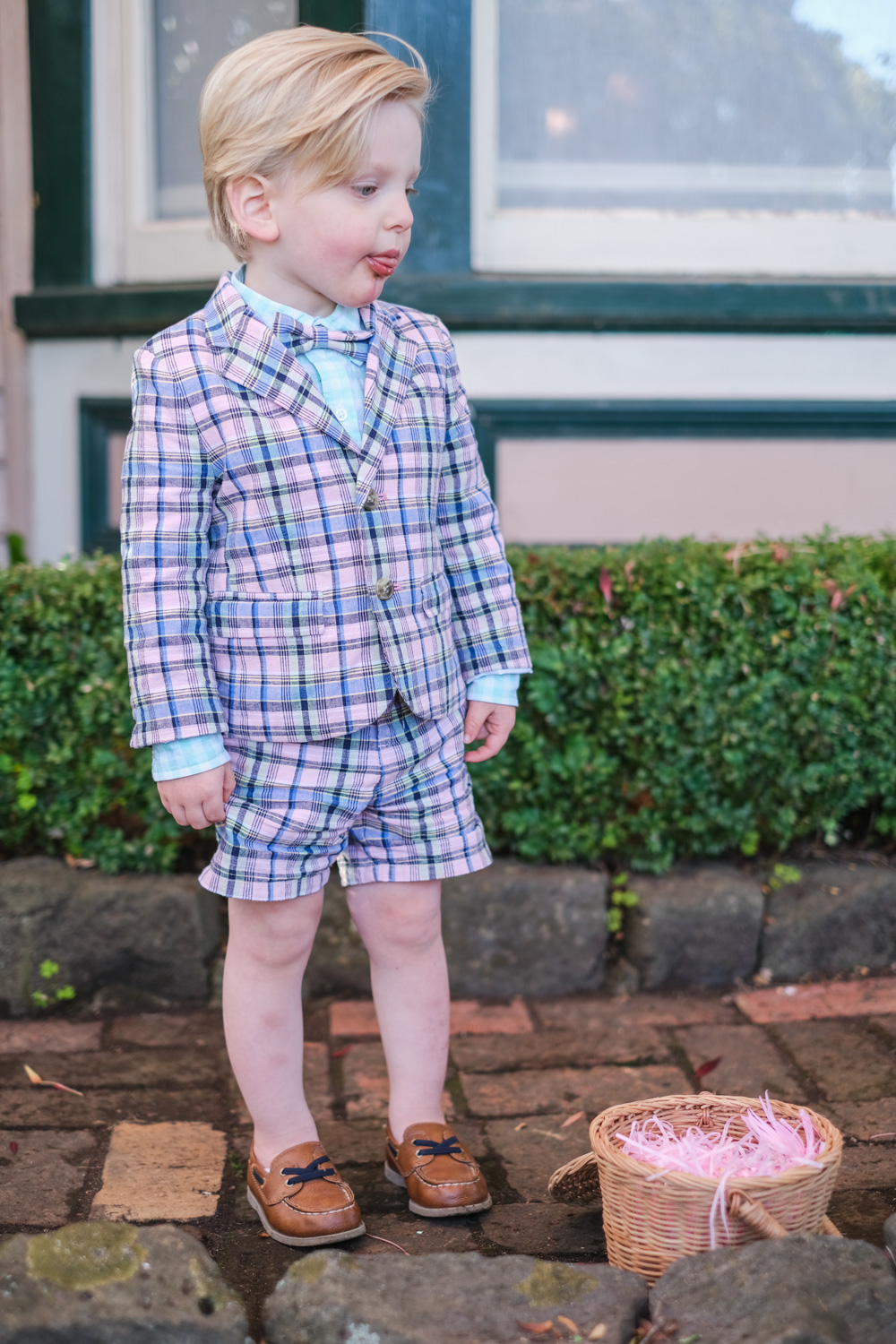 So, just like that with a high tea stand, pretty tablecloth and boys in the cutest dapper outfits, we enjoyed easter in the front yard, complete with chocolate mess, tired baby and many attempts at getting our yearly easter portrait using the good old tripod.
I took some footage of the afternoon on my mobile and my dear friend Lucy (who got stuck overseas) edited it together into a cute little clip for me.
Although Easter was not what we anticipated, and we missed our loved ones and extended family terribly, I'm grateful for the blessings we have, blurry photos and all!!
Sending much love to you and yours!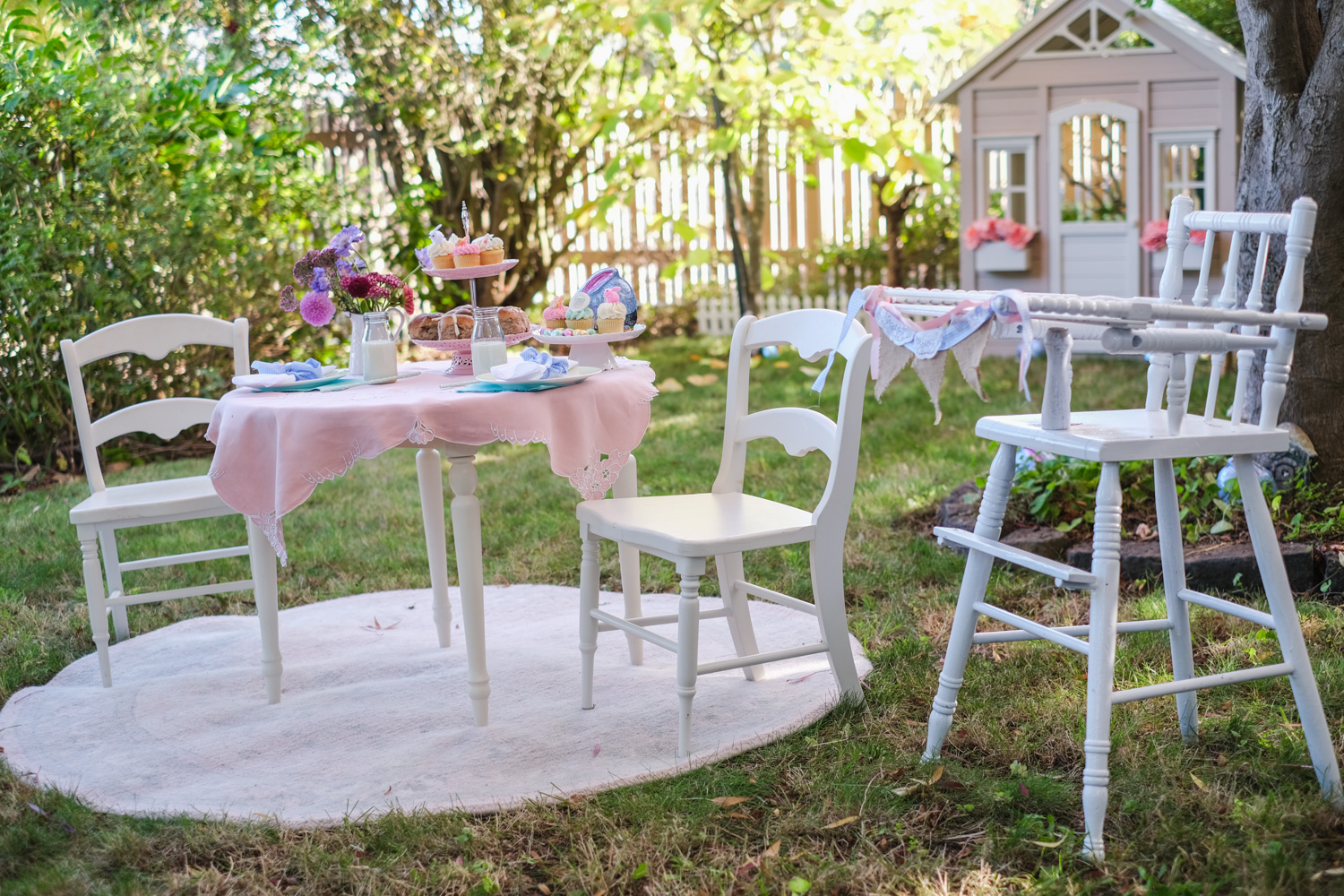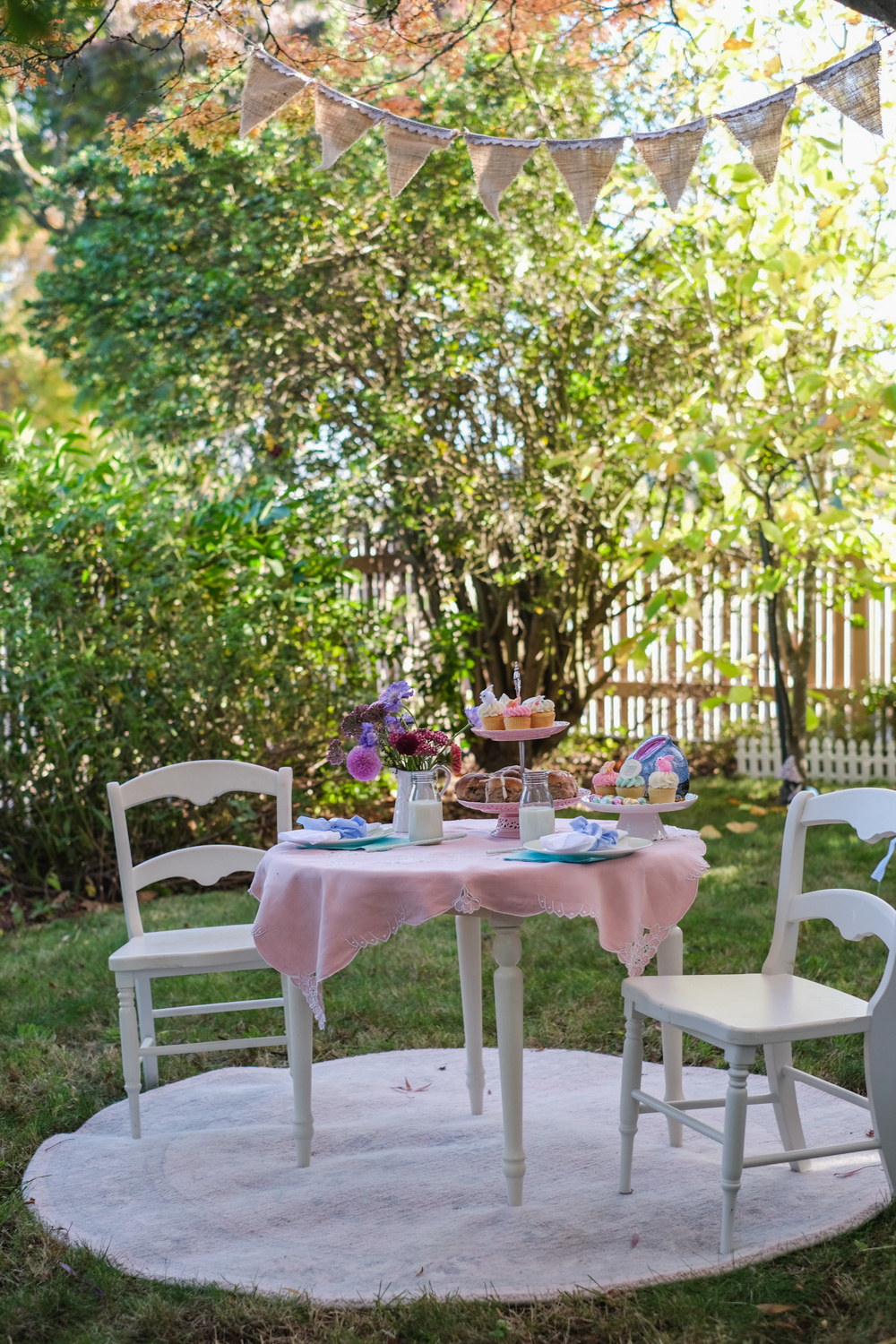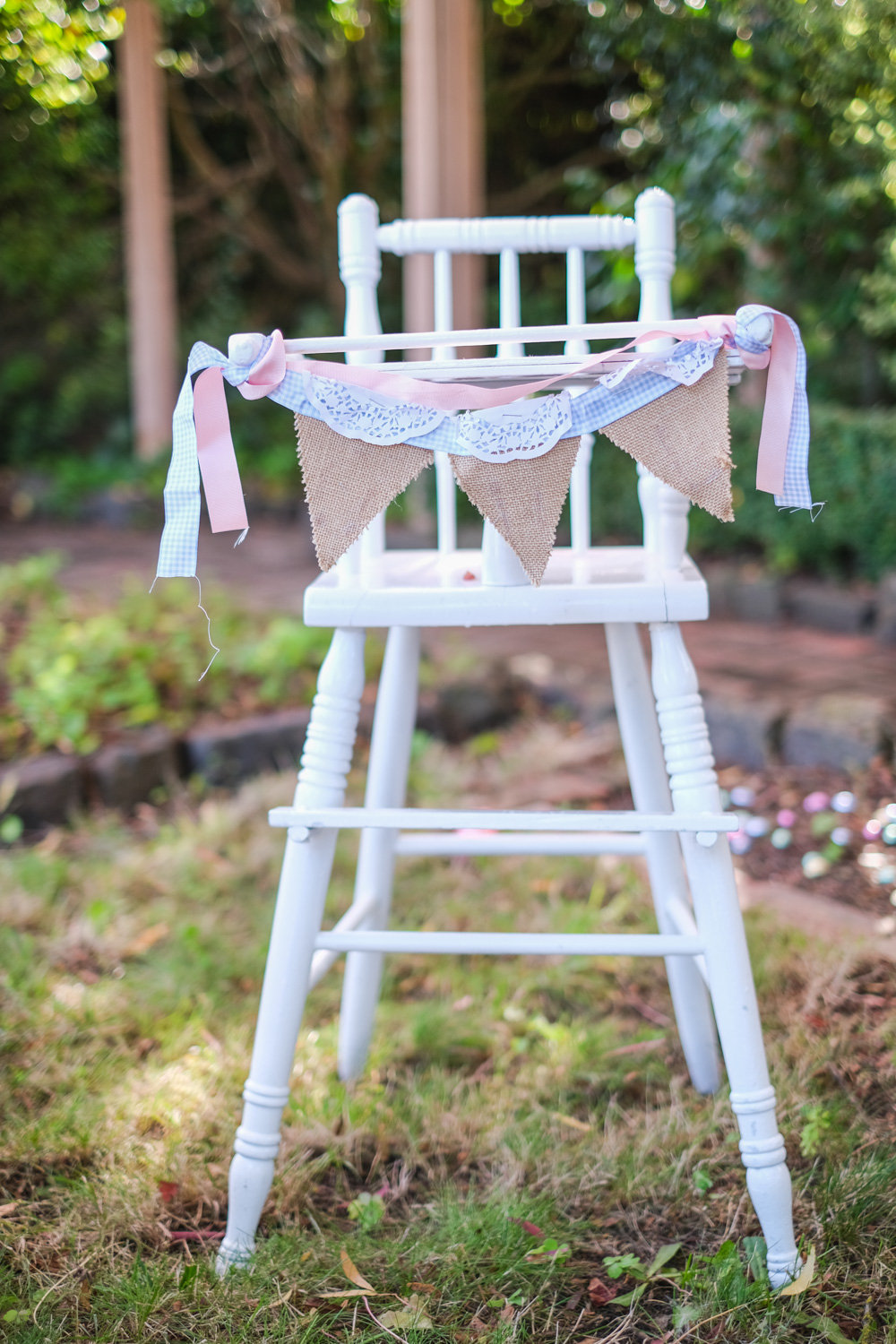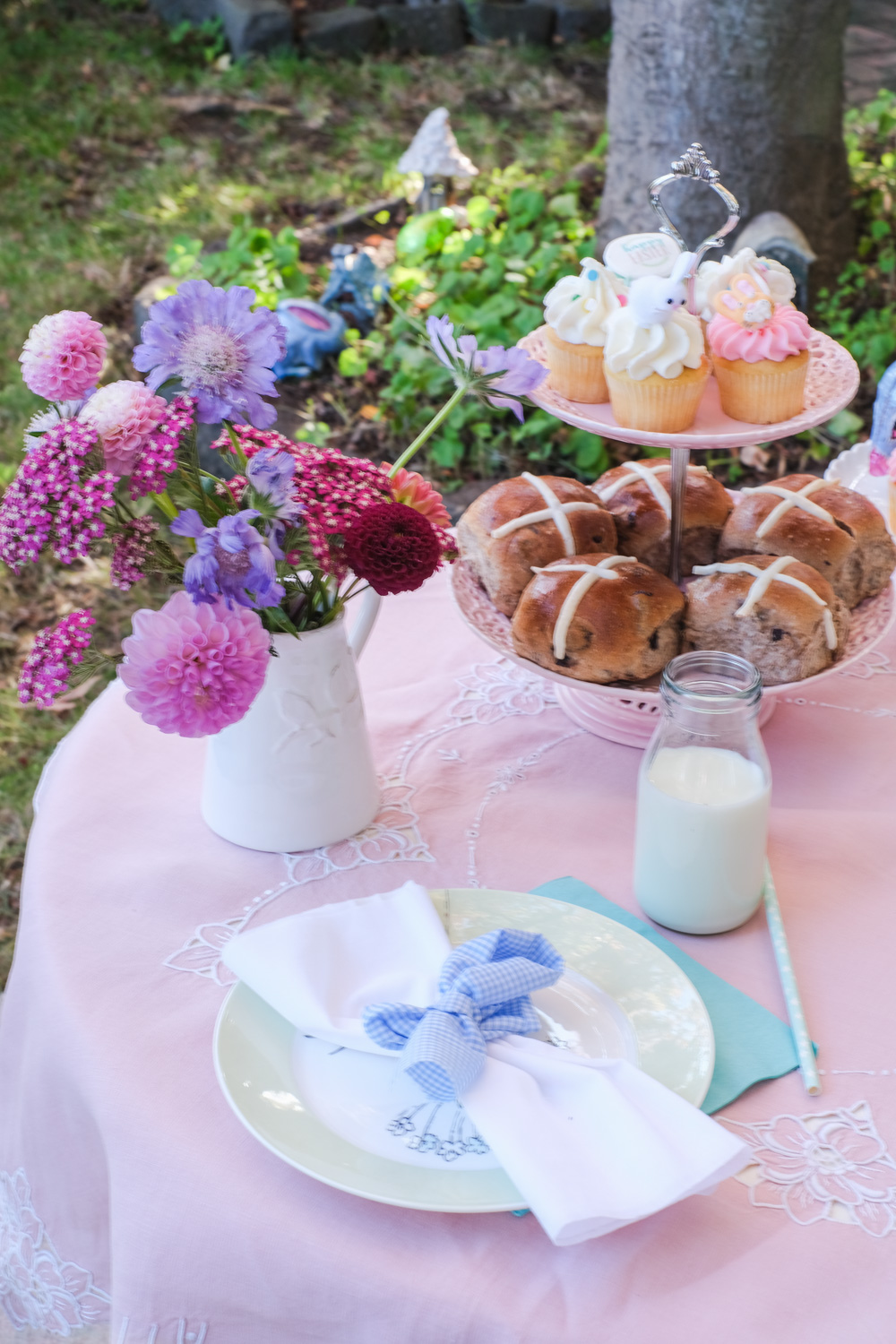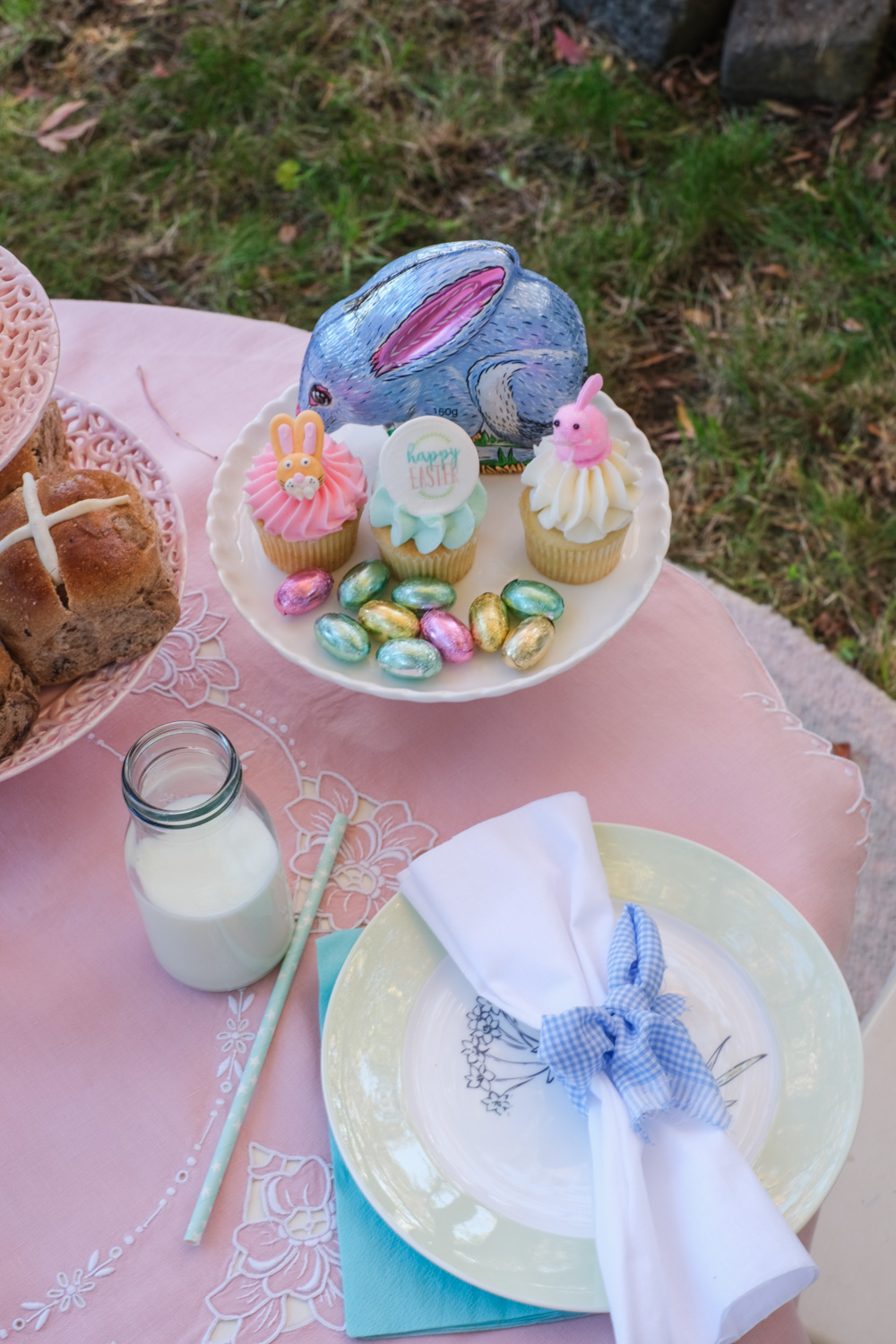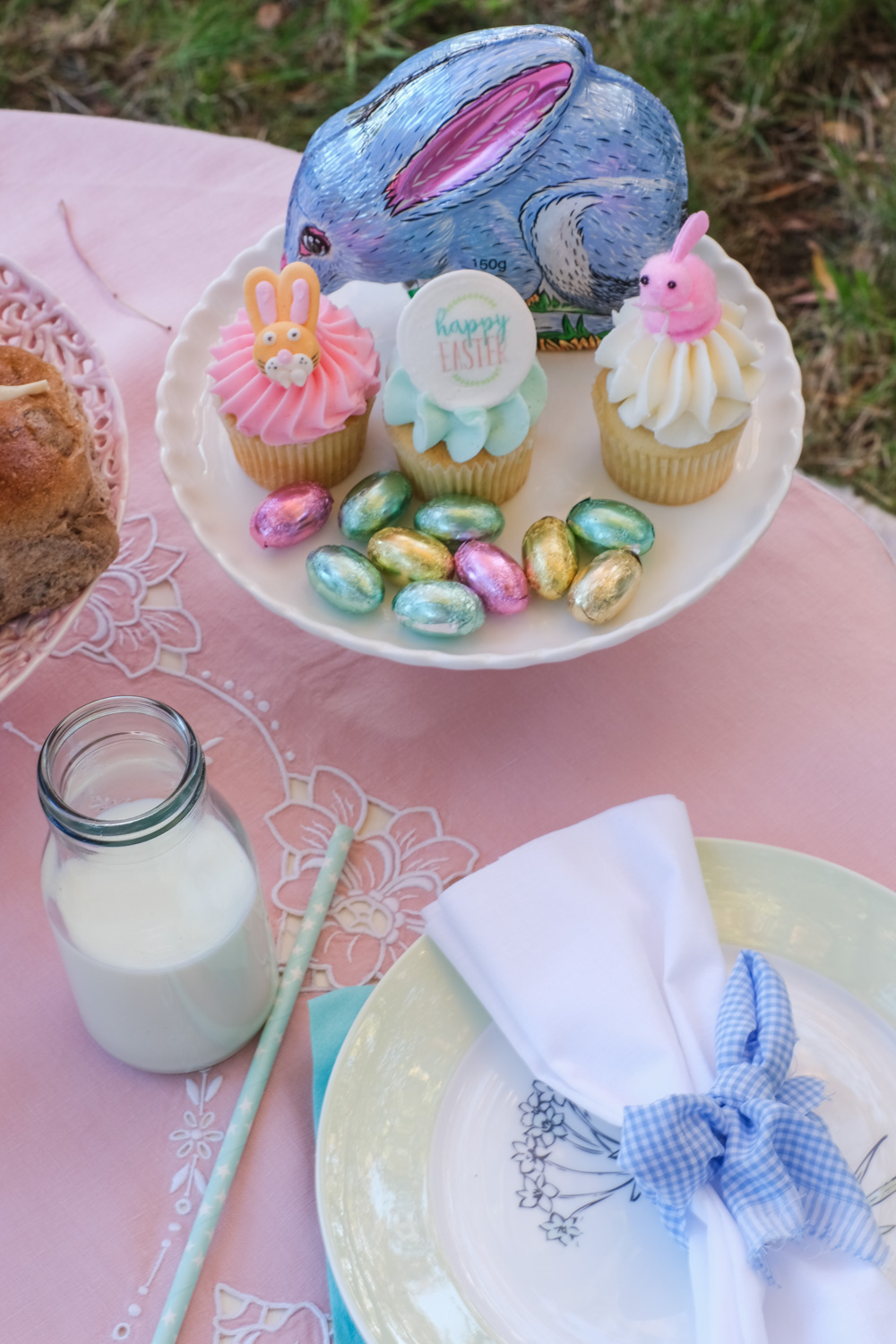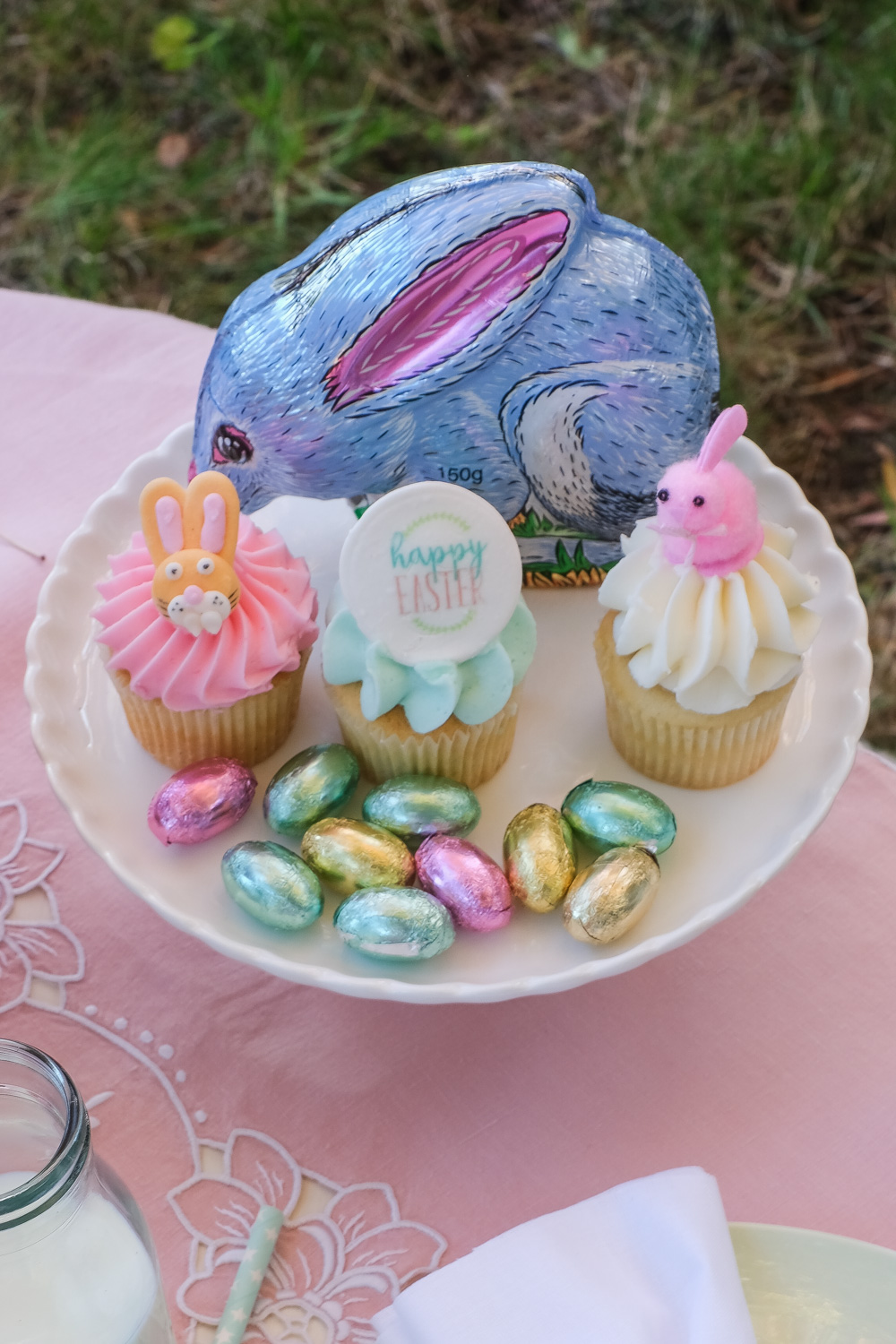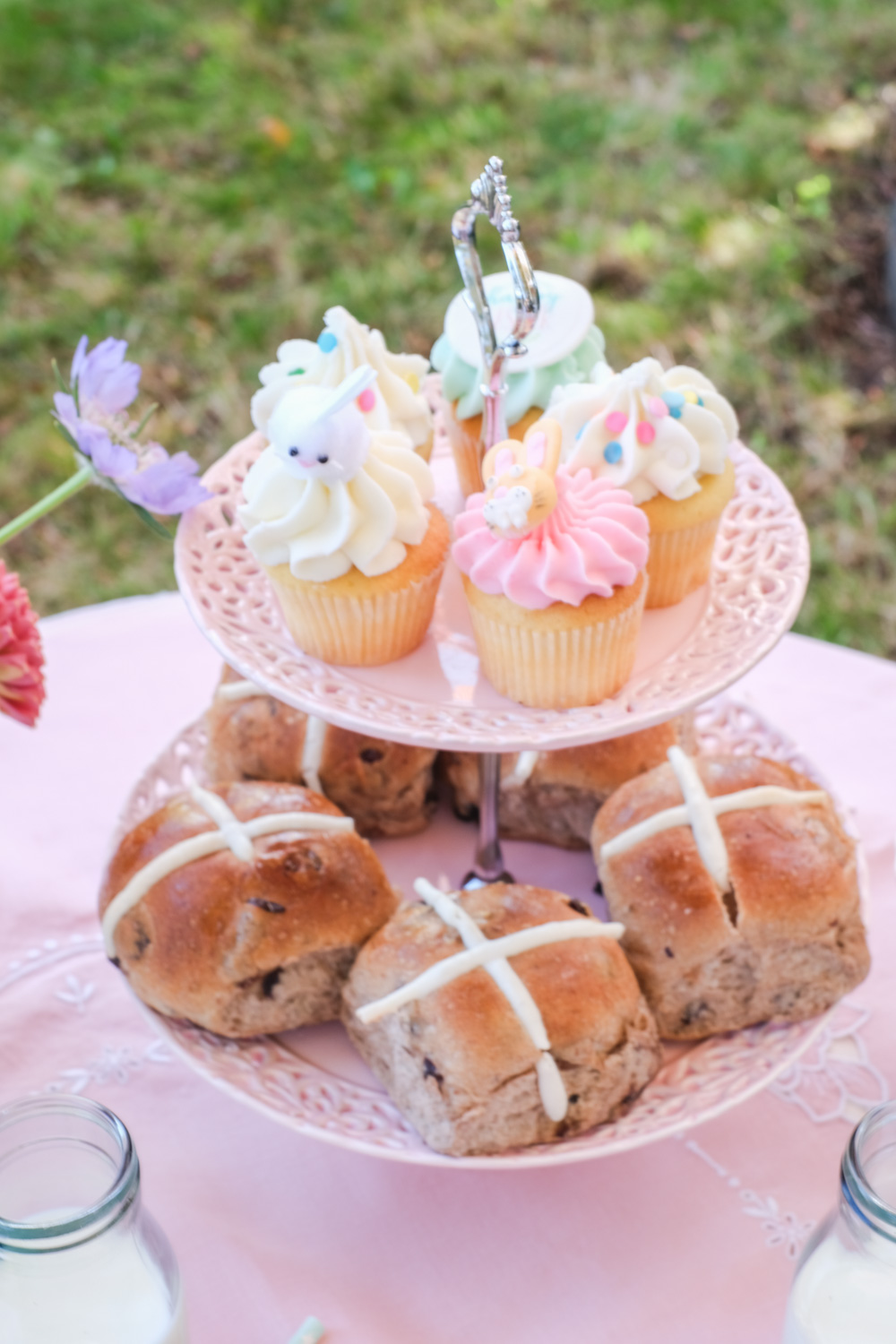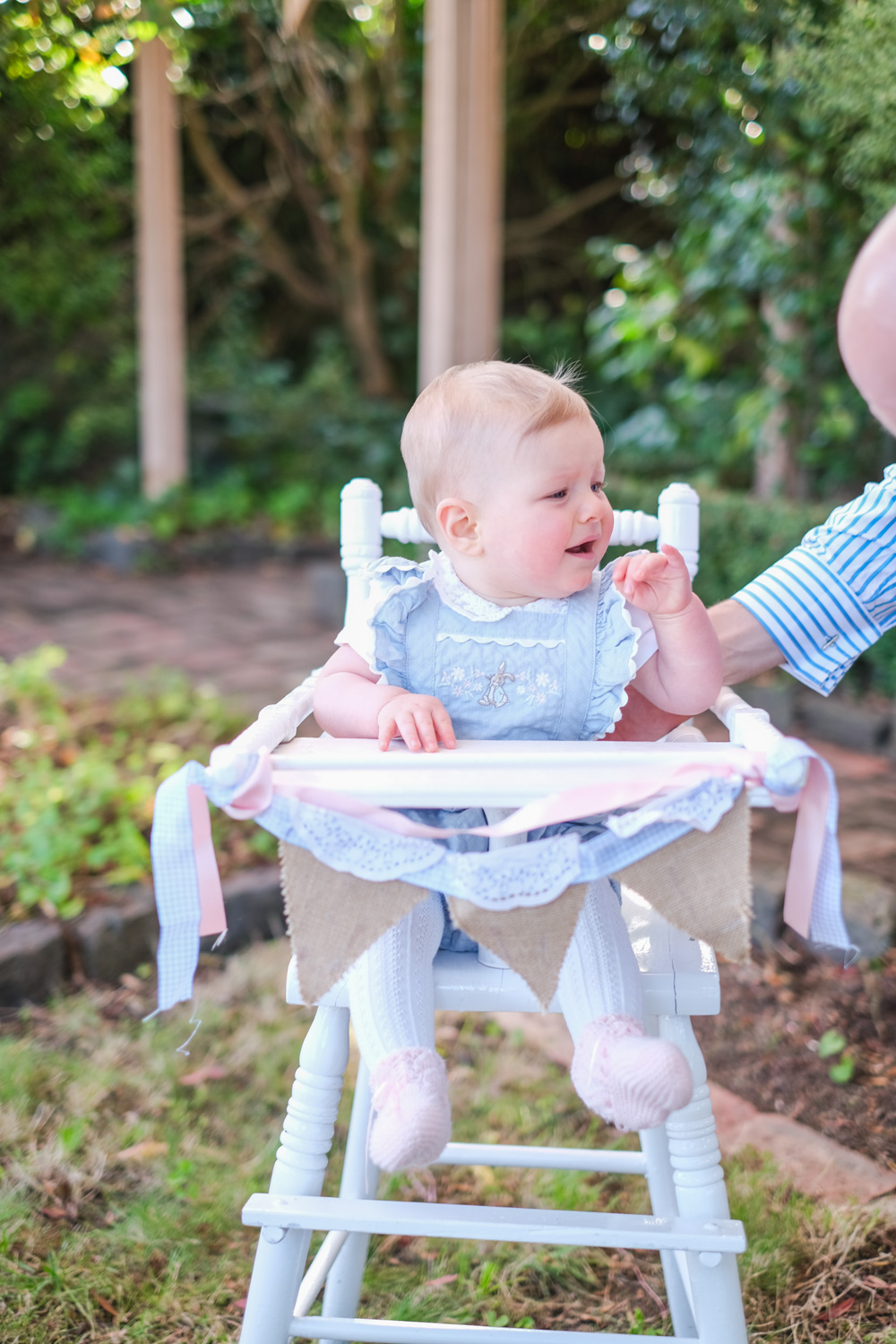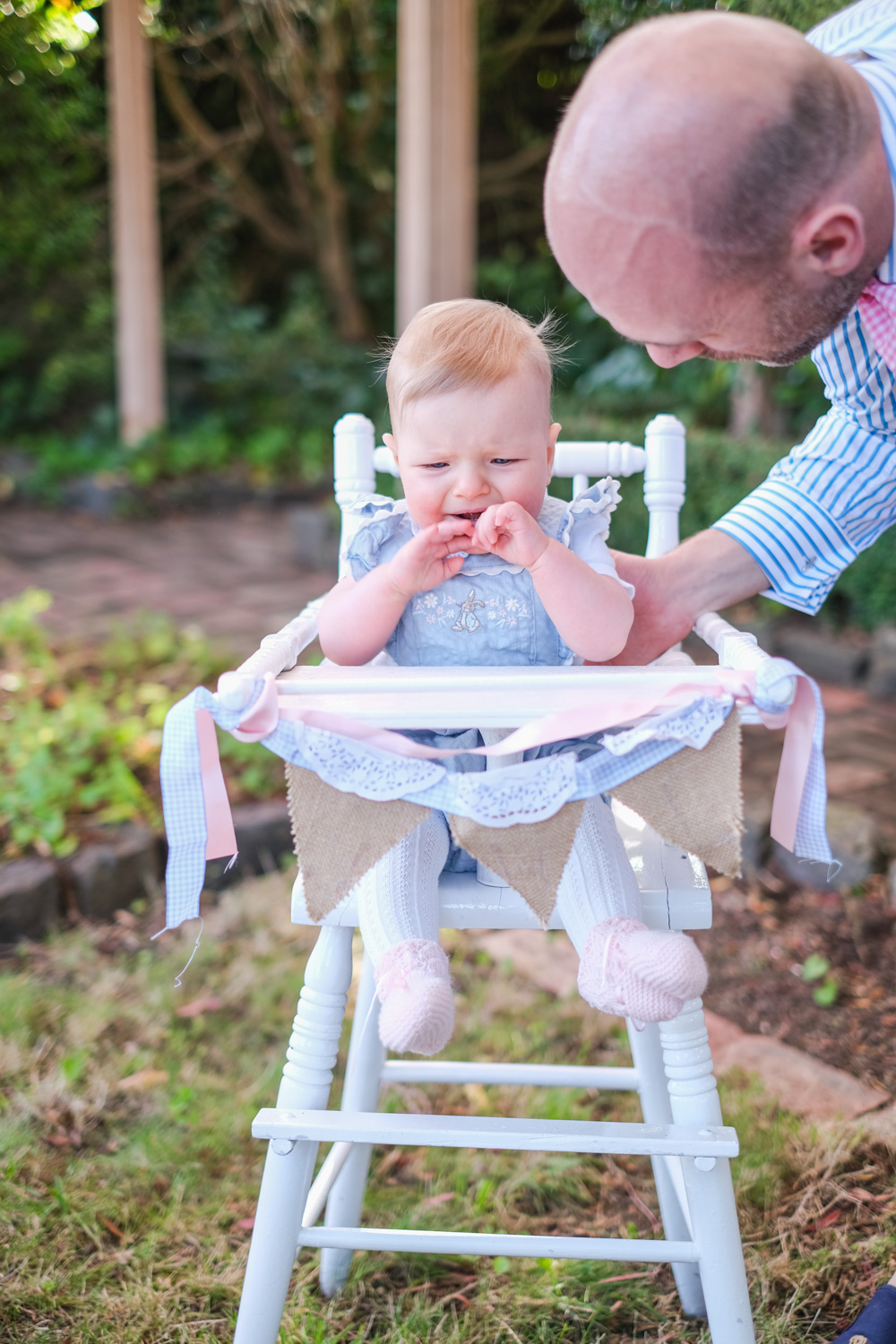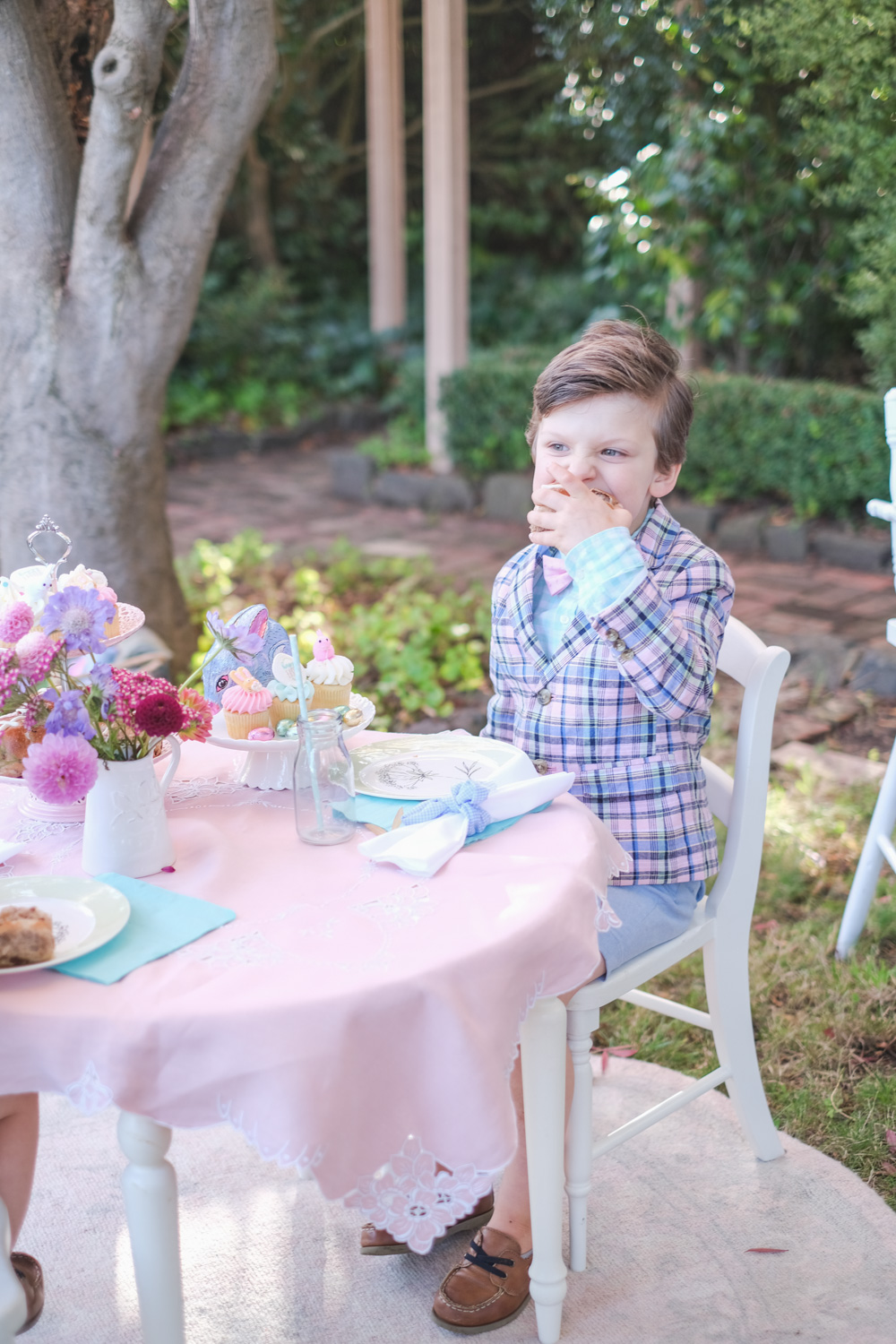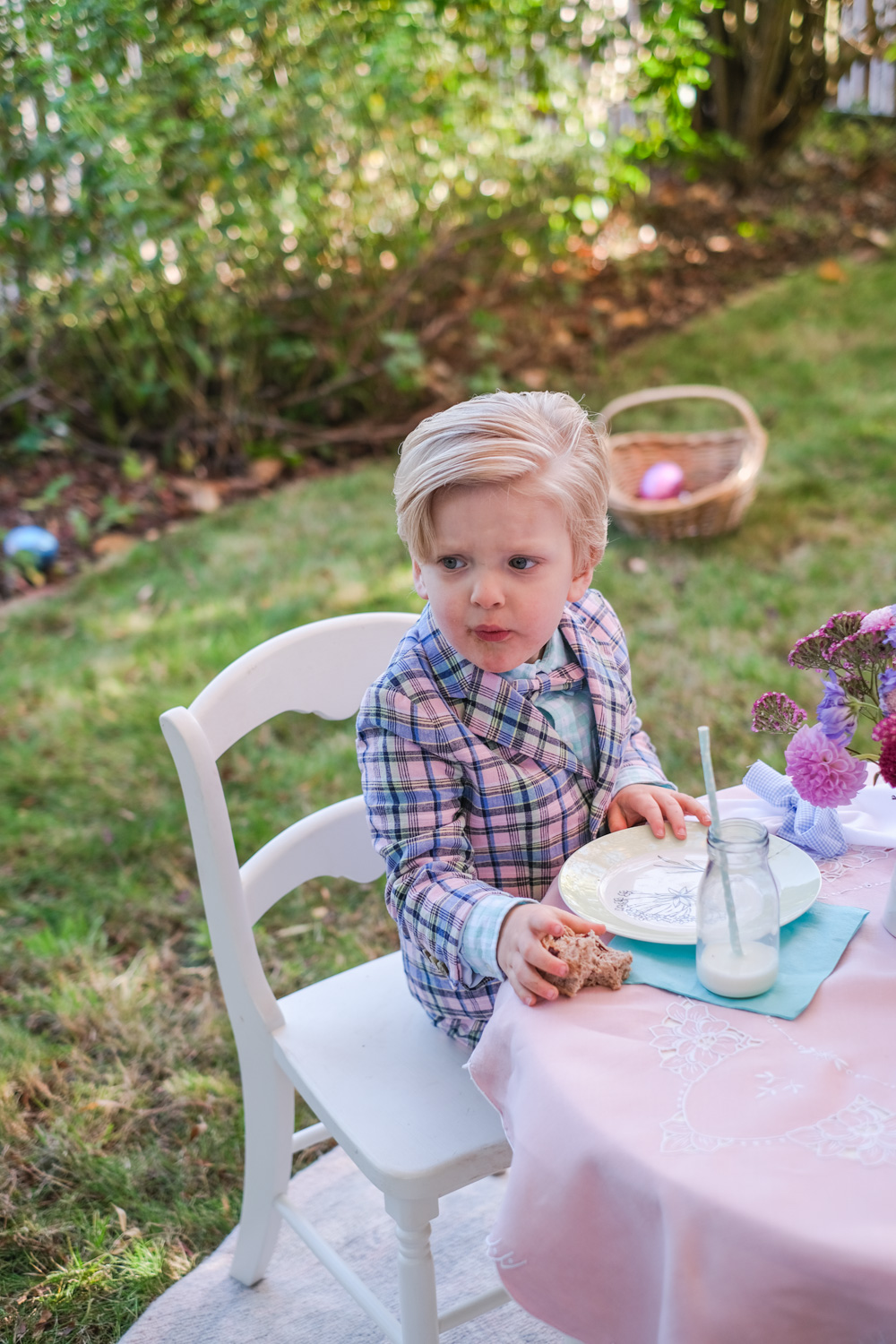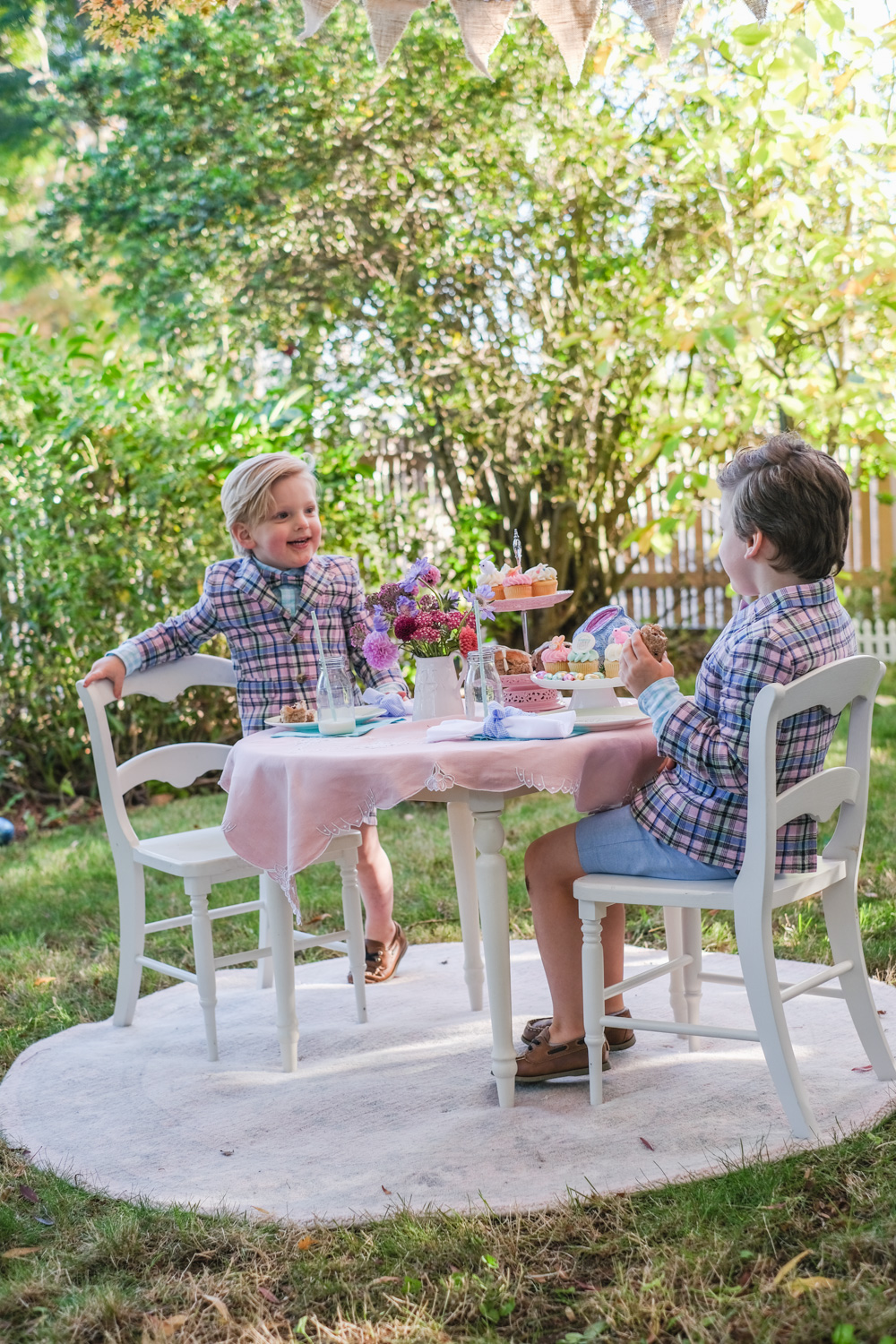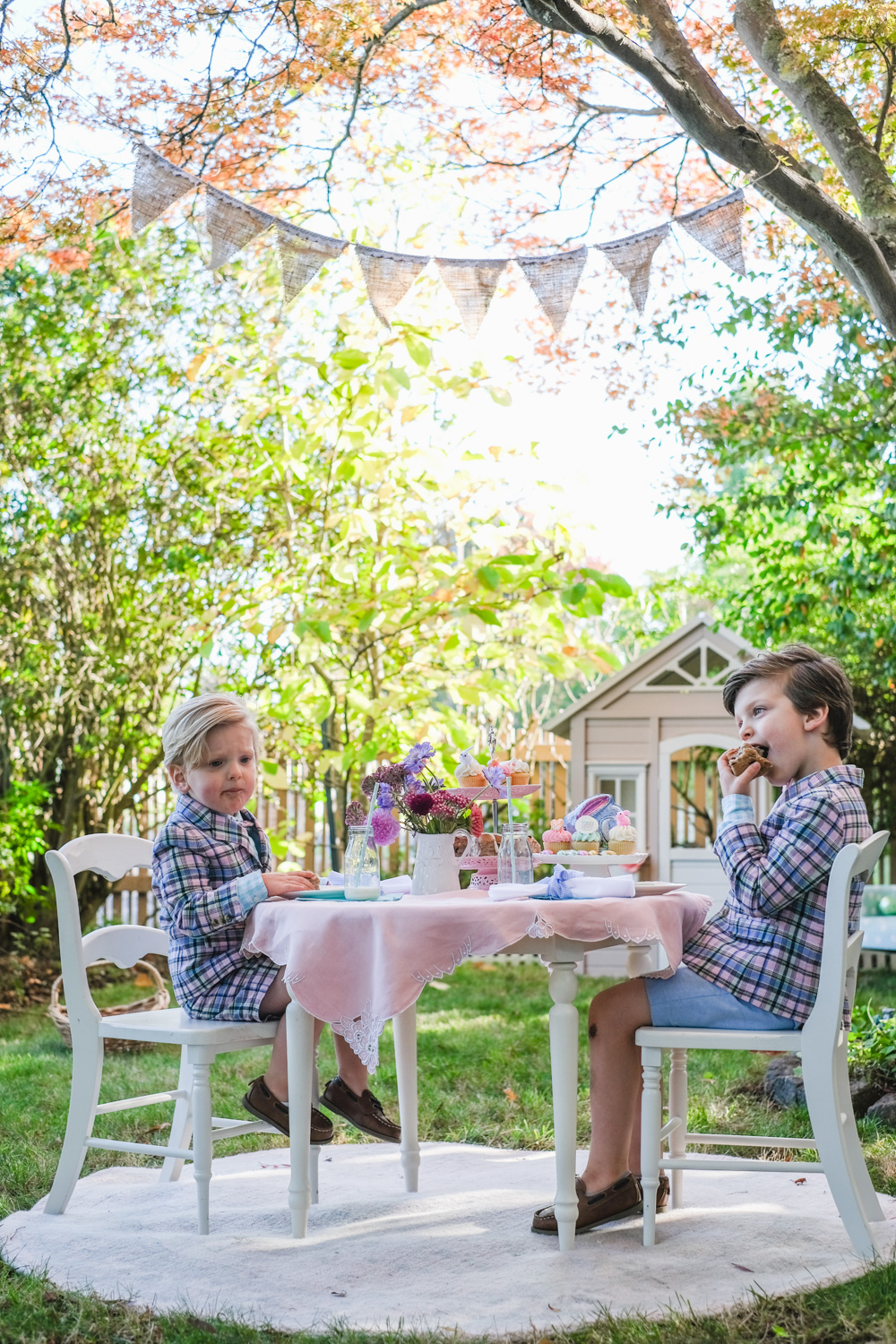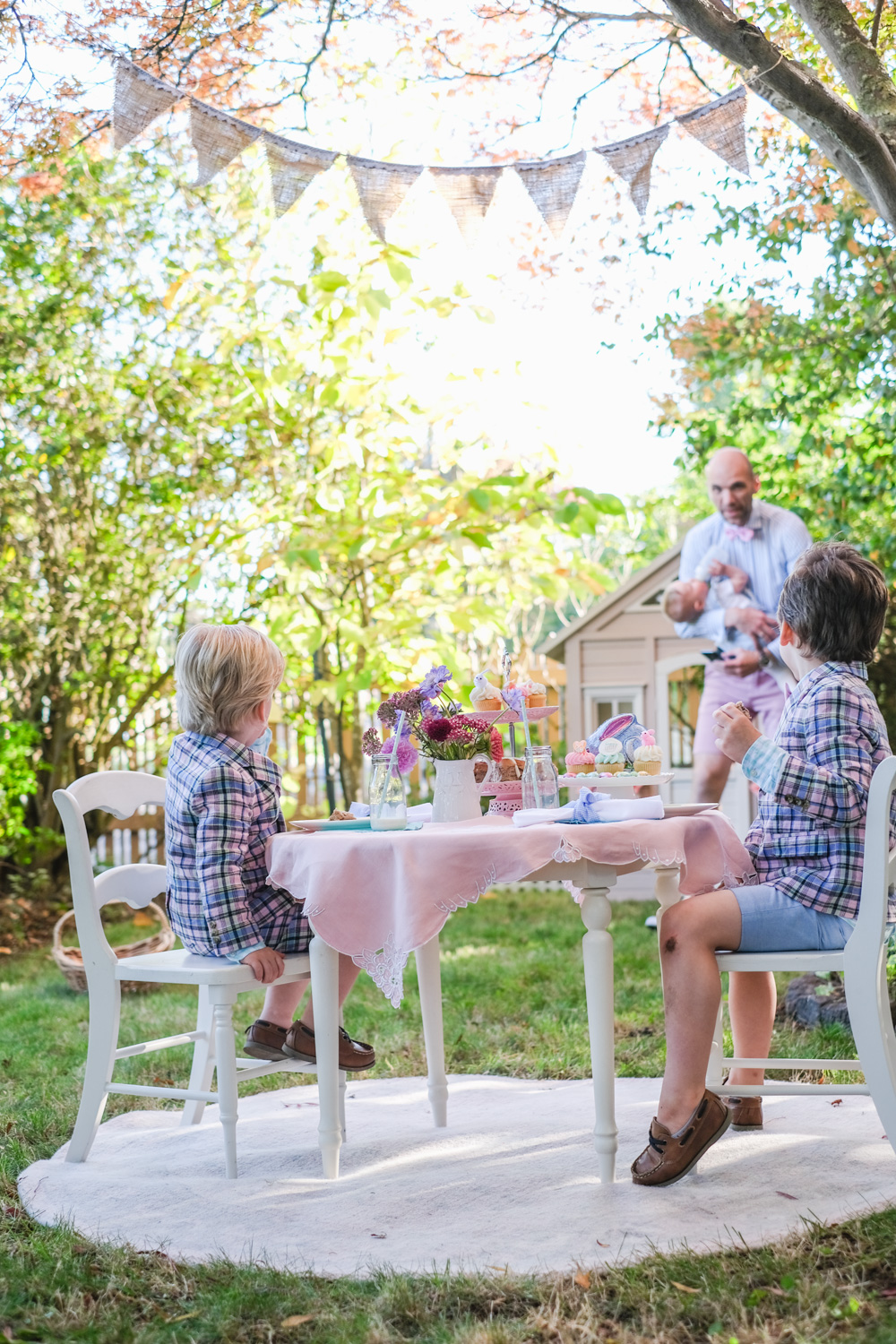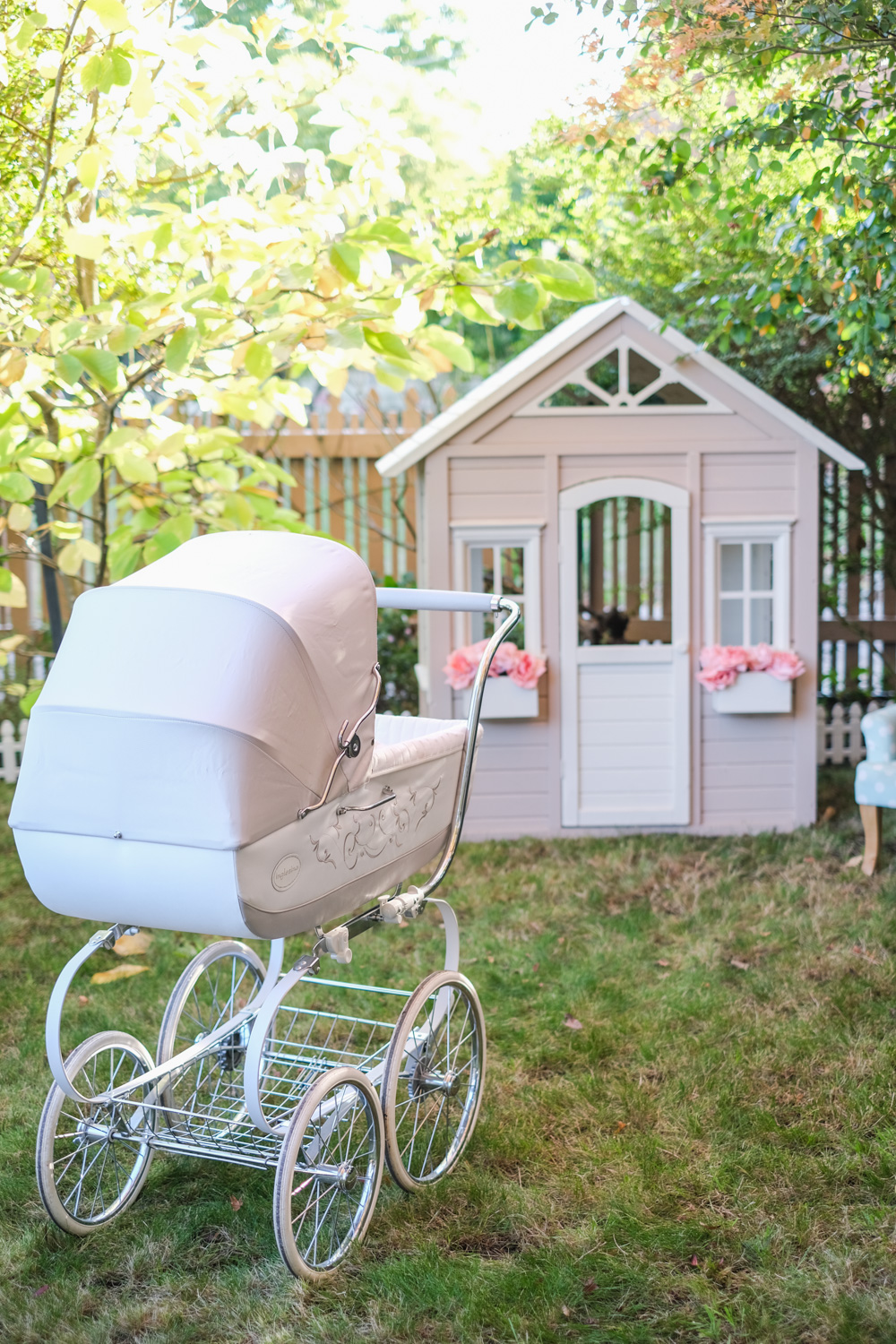 Details:
Chocolates: Ballarat Chocolate Shop
Cupcakes: The Little Cupcake Ballarat
Boys baskets: Country Kids Ballarat
Boys clothing: Plaid Blazer: Similar here. Plaid shorts: Similar here. Plaid bow tie: Similar here. Pink bow tie: Similar here.
Baby's Romper: Peter Rabbit
Images by me. Mobile video footage by me and edited by Lucy Zee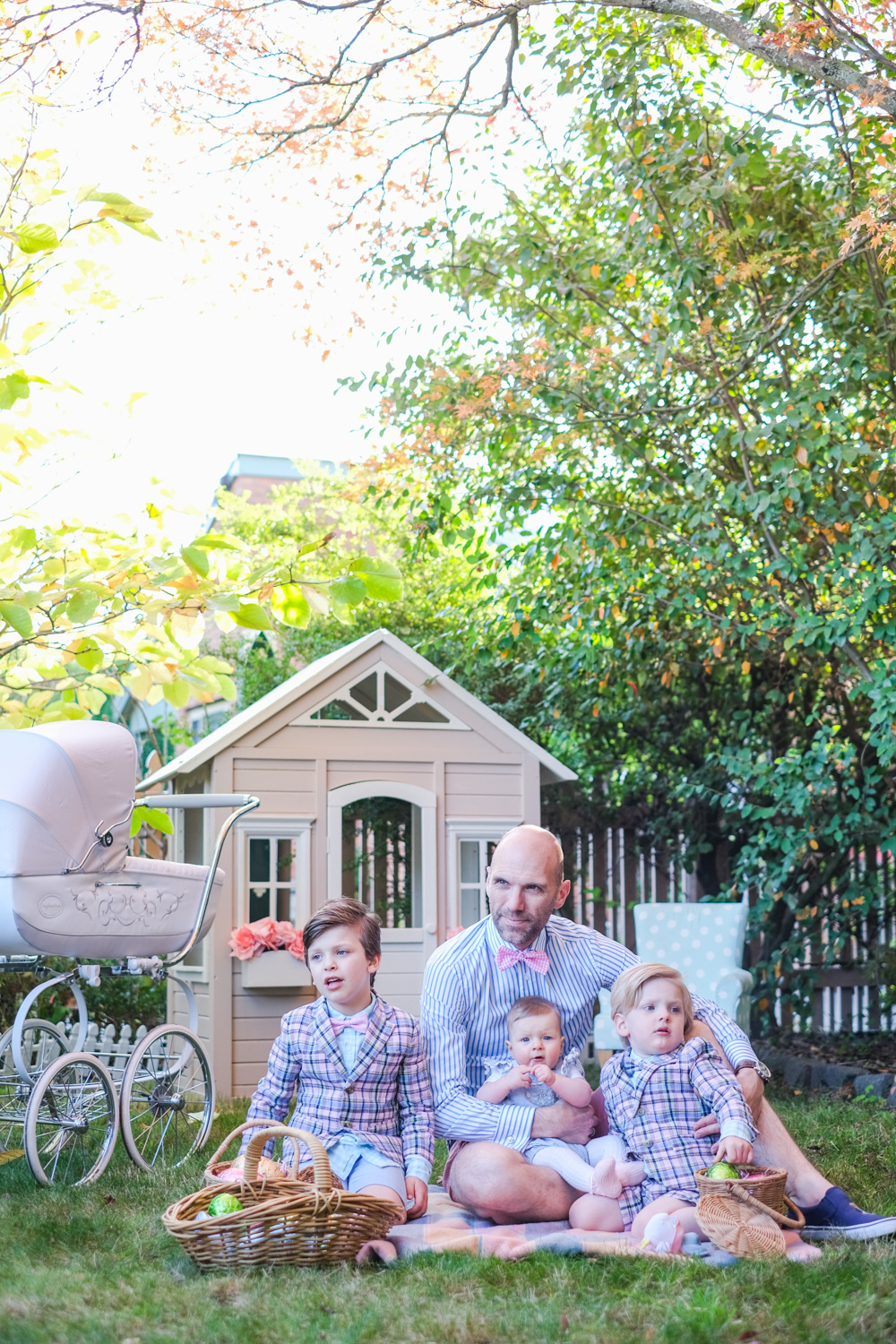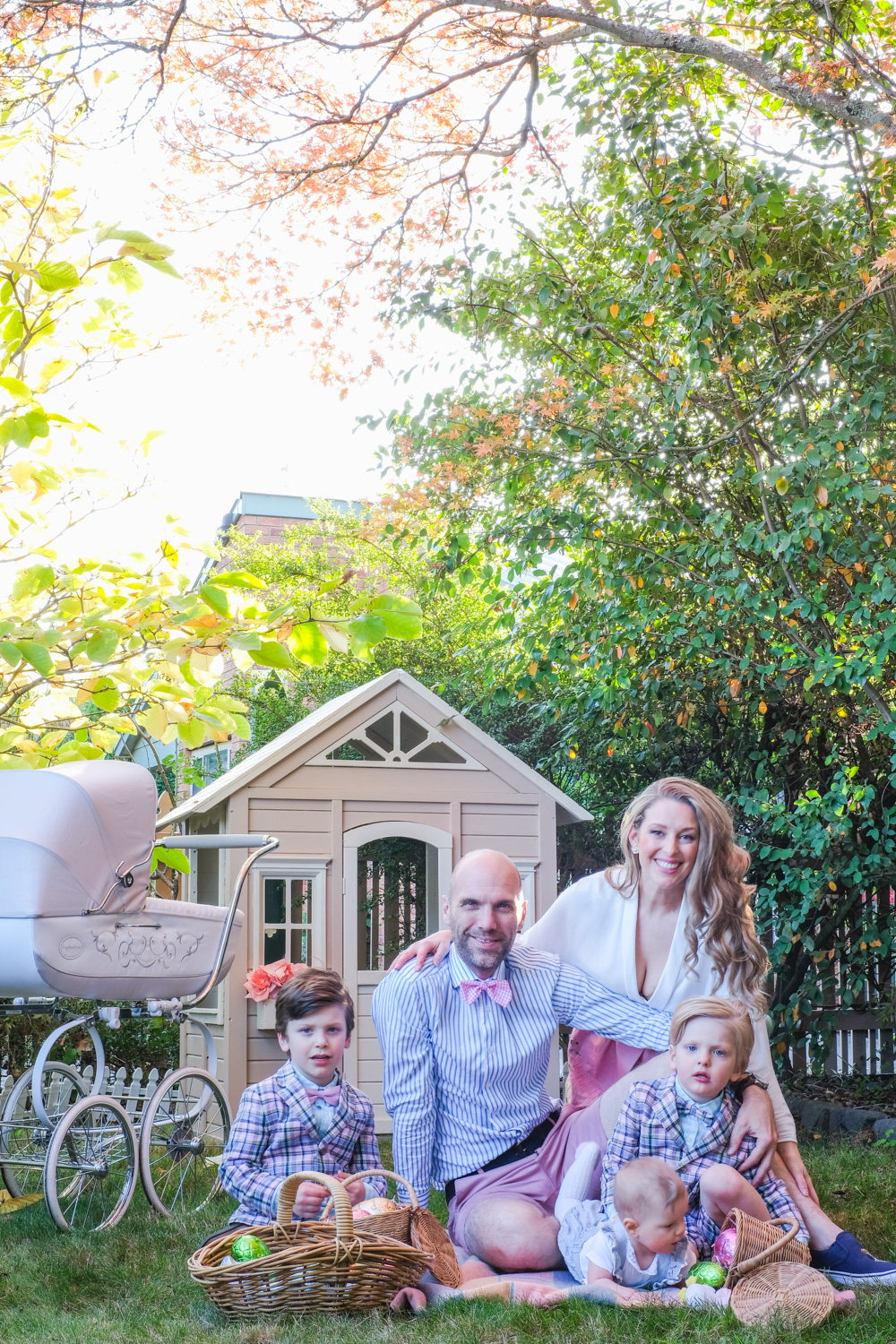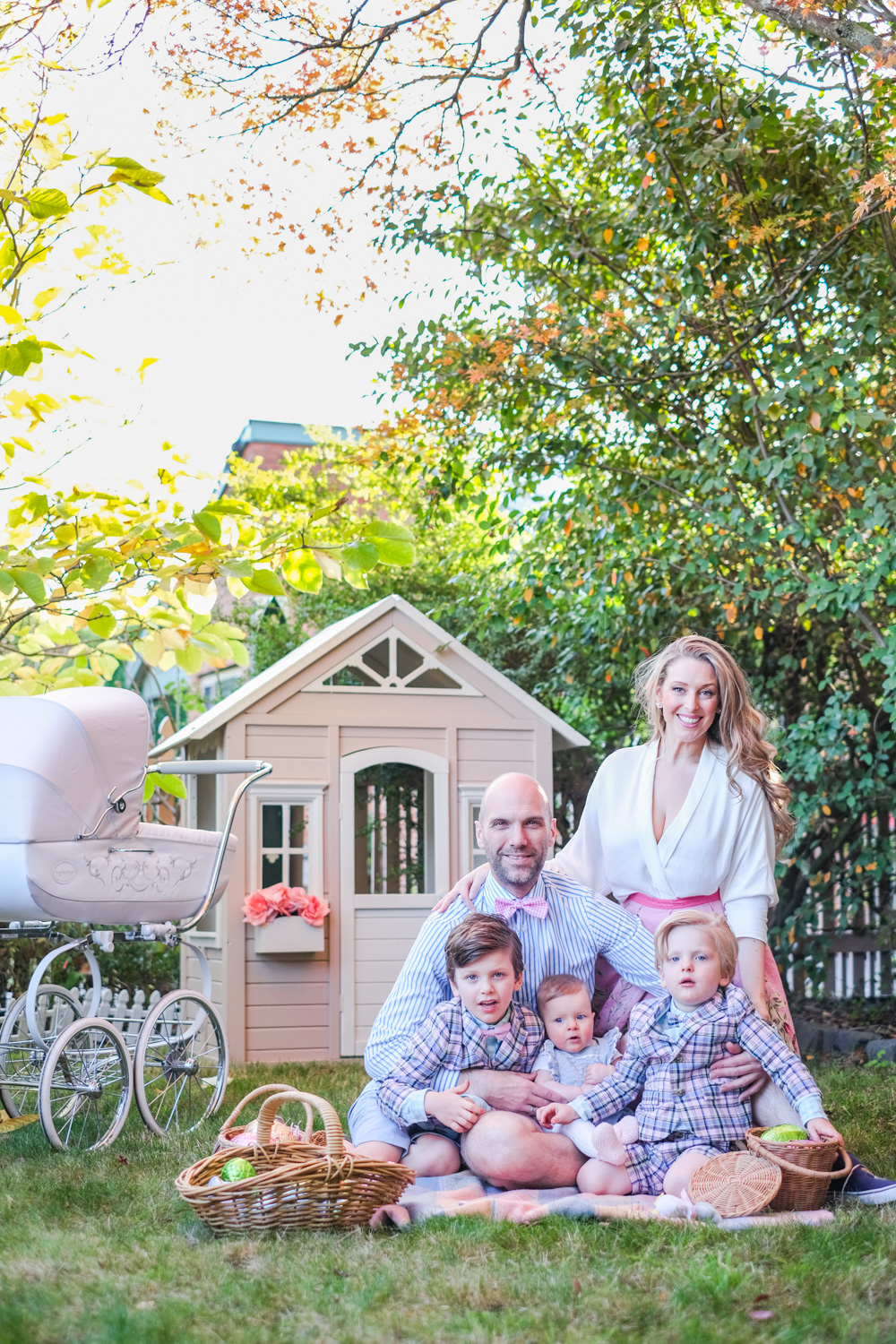 More Kids Parties by Goldfields Girl
Suggested read: Kids Parties by Goldfields Girl
Suggested read: Autumn Easter 2018
Shop the Post